Make sure to check out all the creative artists at
Look who turned up in my paintings!!
I thought it was a big dog!
But low and behold it was an elephant!!
Oh my, this is not me!!
Who am I creating these unfamiliar characters?
Does this ever happen to you?
It's Mosie, who appeared painted green!
Who doesn't love a purple elephant too??
I actually love the digitally edited colors more than my
original green one!! A teal elephant!
Oh my....now that would be exciting !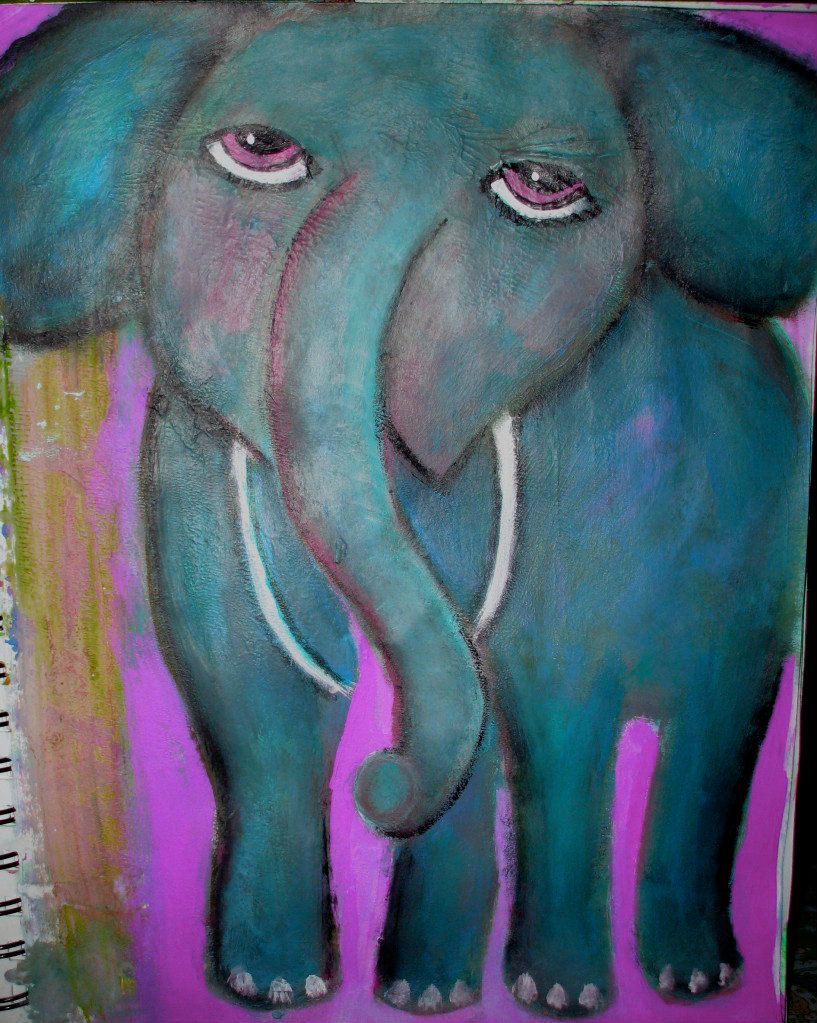 But what would excite me most,
and probably scare the dickens out of me
would be to see a pink elephant!!
Because everyone
Loves pink elephants....don't they?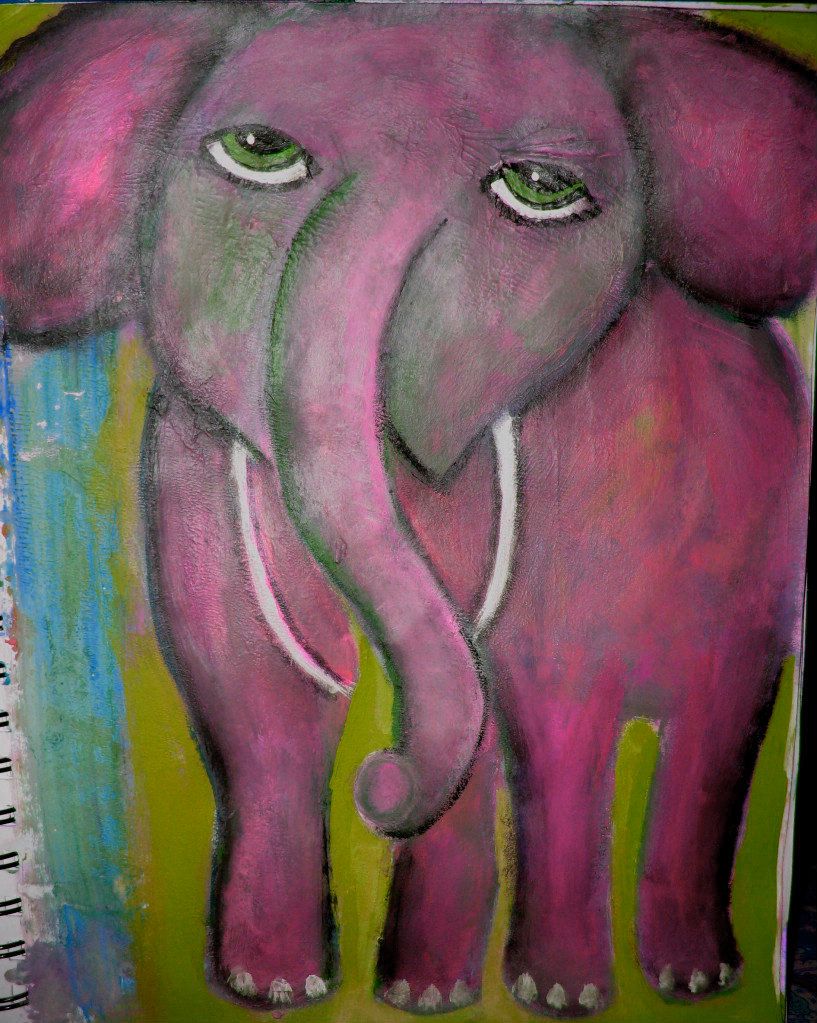 Do you grow good thoughts in your head??
Or do you grow the bad ones?
Don't you find which ever ones you foster
I really try to nourish the good ones, but every
so often those ugly nasty thoughts creep in!!
That's when I need to shew away the garbage!!
Even purging at times!!
That's what Besties (girlfriends) are good for!!
This little bird came into the picture with a strange toucan.
I love birds, but have no desire to paint or draw them.
Love them flying free but hate them caged!
This one seems a bit boring, but I love the color!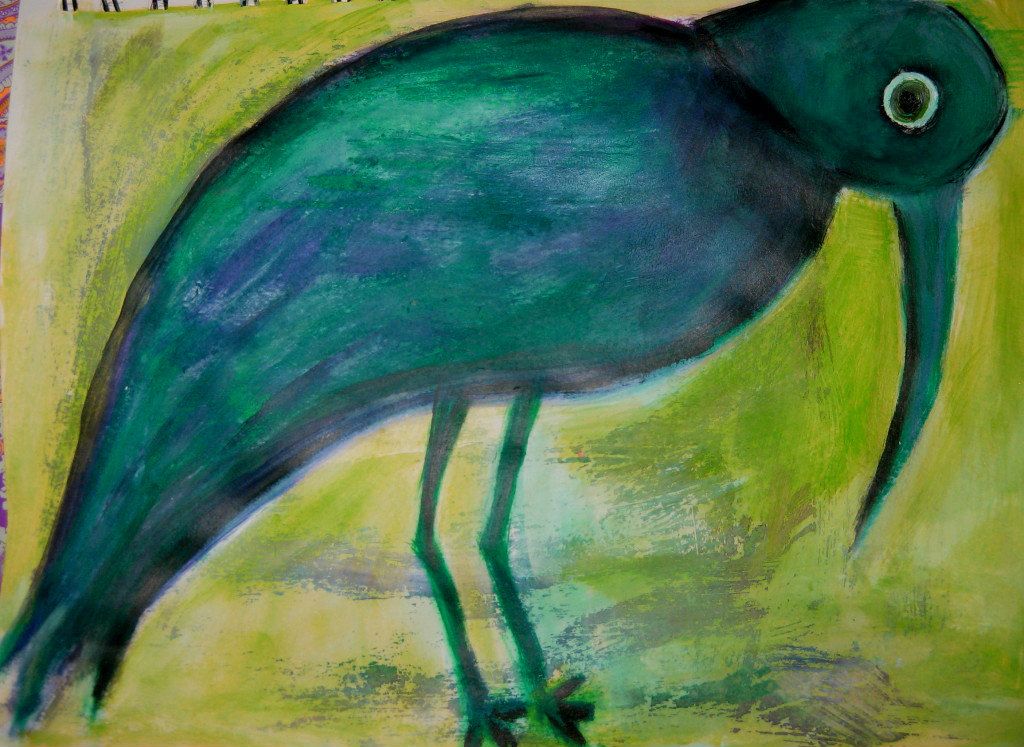 When I was very young my ex wanted a parrot,
against my wishes, he settled for a small Conure.
We had it for a few years, the bird had his own room to roam free,
with clipped wings. I cleaned the open cage, fed and changed his water,
more than my partner. Still he was loved and played with constantly!
One day we got a new couch and had it professionally
sprayed with scotch guard, even though the bird wasn't in the room,
the next day he died!! I was devastated...
Vowing birds are not meant for the indoors!
When we split, my ex got a large, real beautiful noisy parrot
which he had with his new partner for over ten years.
A year ago they sold everything to move to another country.
He gave his parrot away to a relative with young children,
two weeks later
the big beautiful parrot died!
I was so mad when I heard about it.
In my world
Children and Animals
are a life time commitment!
The rest of this post shows my process for
the next bird that appeared...see
if you can see "Humble" who I thought
was a parrot at first...
In this page not only did I see a bird, but I see
the back of a woman with long black hair, in
a gold robe!
I opted for the bird because
quirky colored animals
seem to be my theme lately!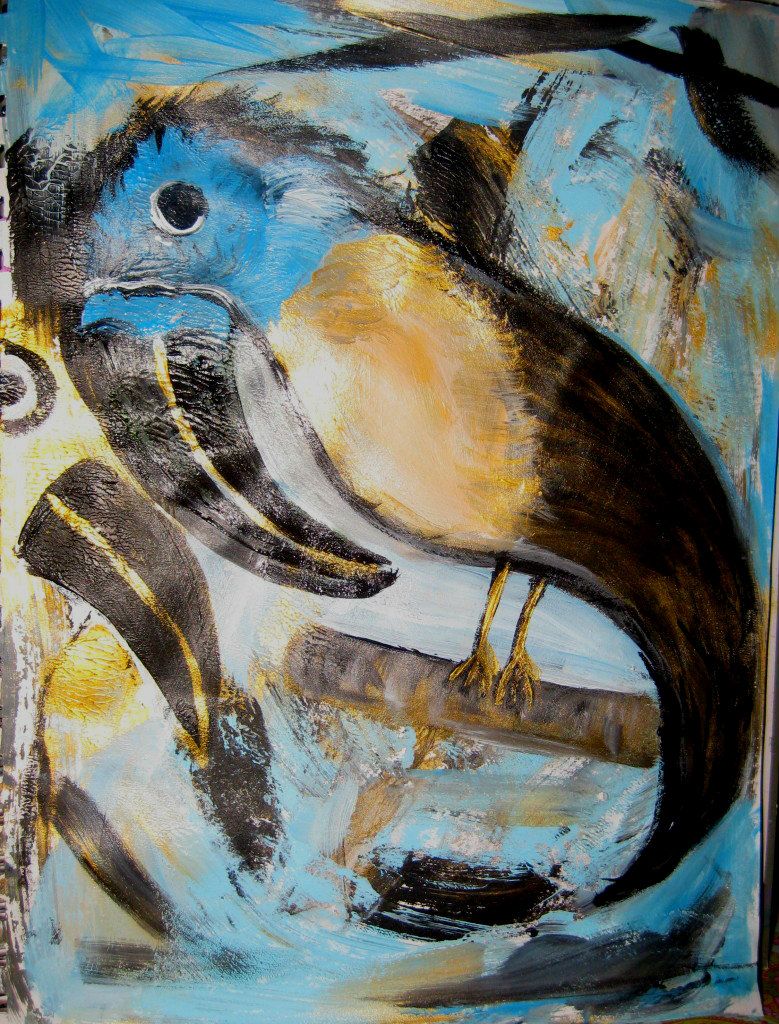 Of course more digital edits!!
Which can be more fun than
painting the original!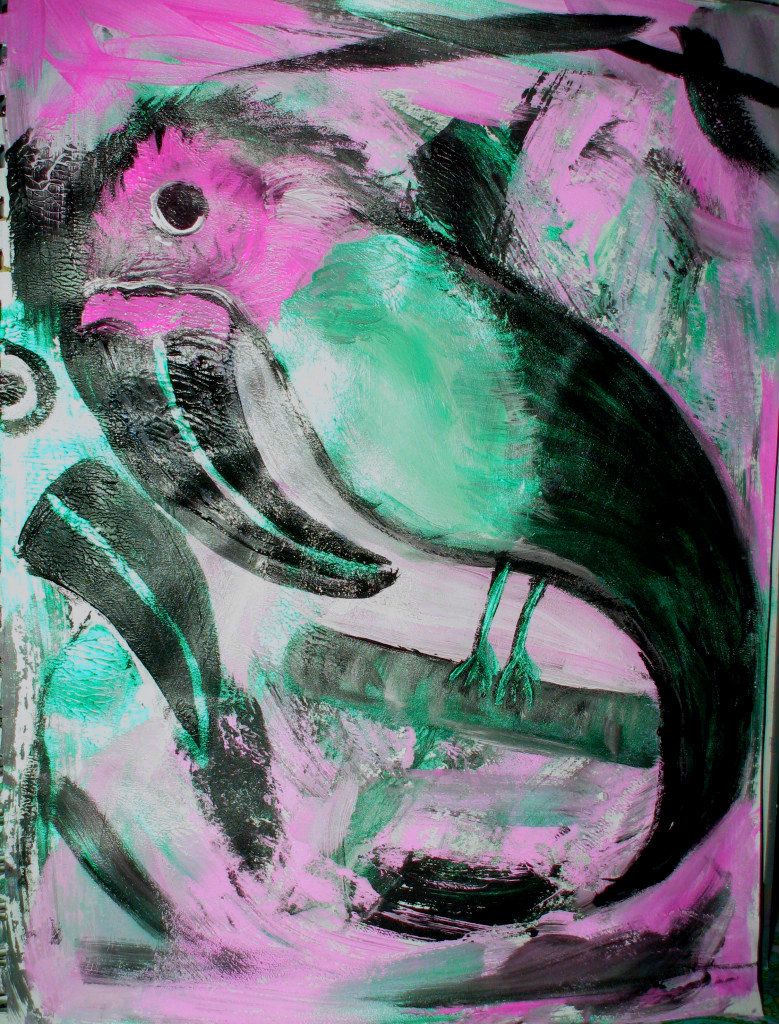 I hope I surprised you with something
a little different this week!!
What kind of thoughts have you been growing lately???