The five stages of greif are Denial, Anger, Bargaining, depression, acceptance.
For more in depth insight you can read about it here!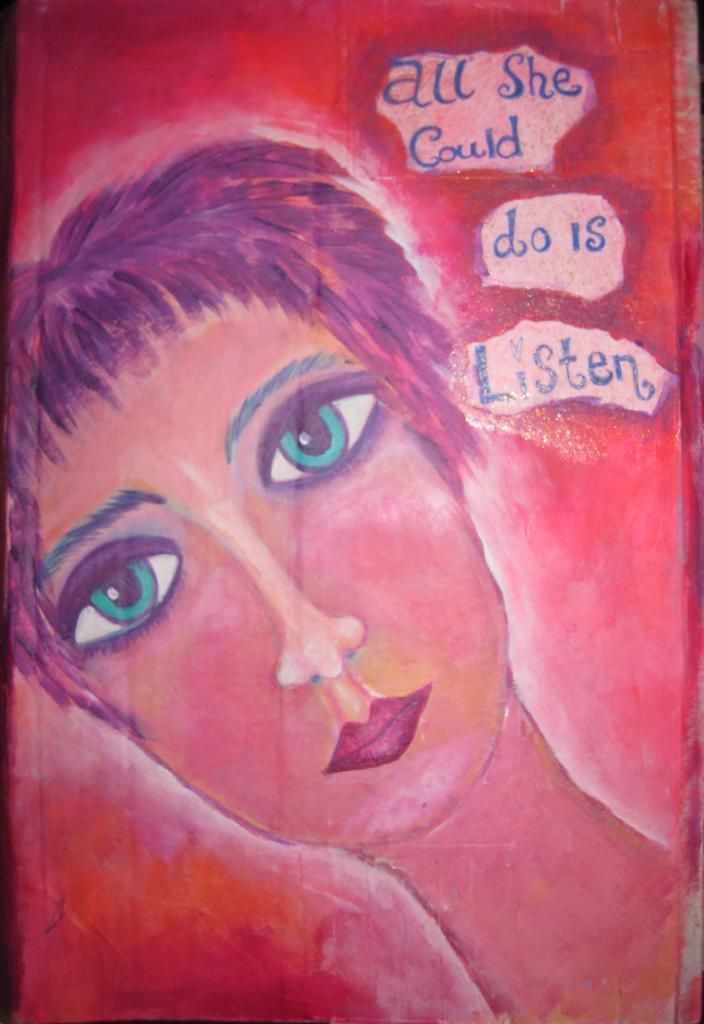 I'm very familiar with grief having lost both parents in my early thirties, a career to illness, my long term marriage at forty, all my aunts and uncles by the time I was fourty five plus four dogs, one eighteen when he passed.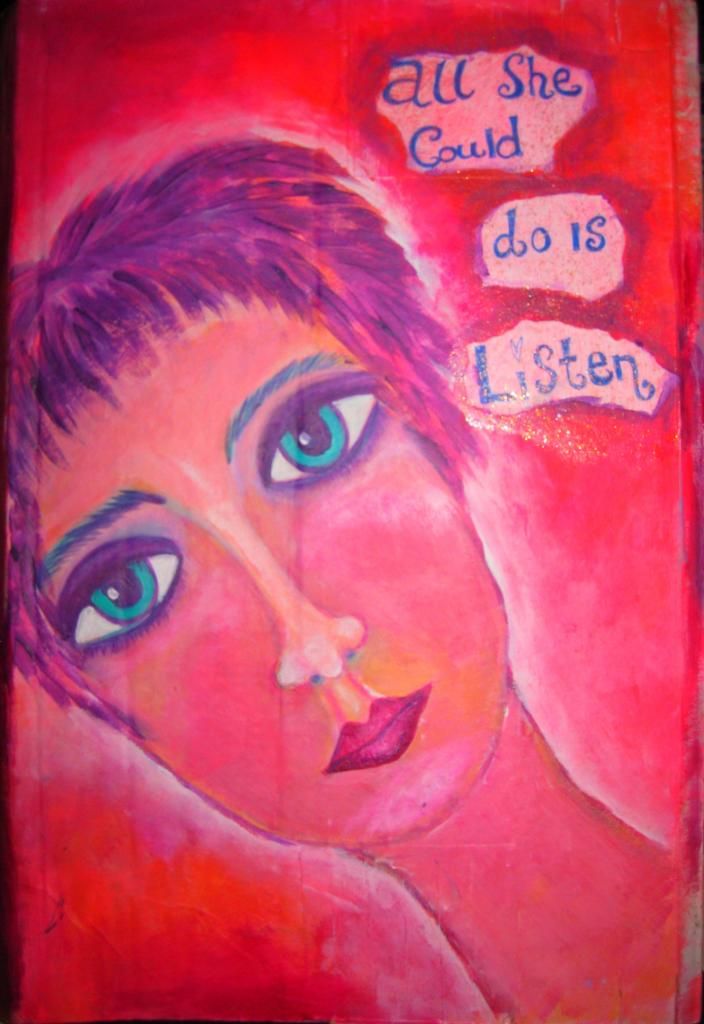 Except for a time when I lost a dear friendship for a few years I have never experienced the grief of losing someone near and dear who's still alive!!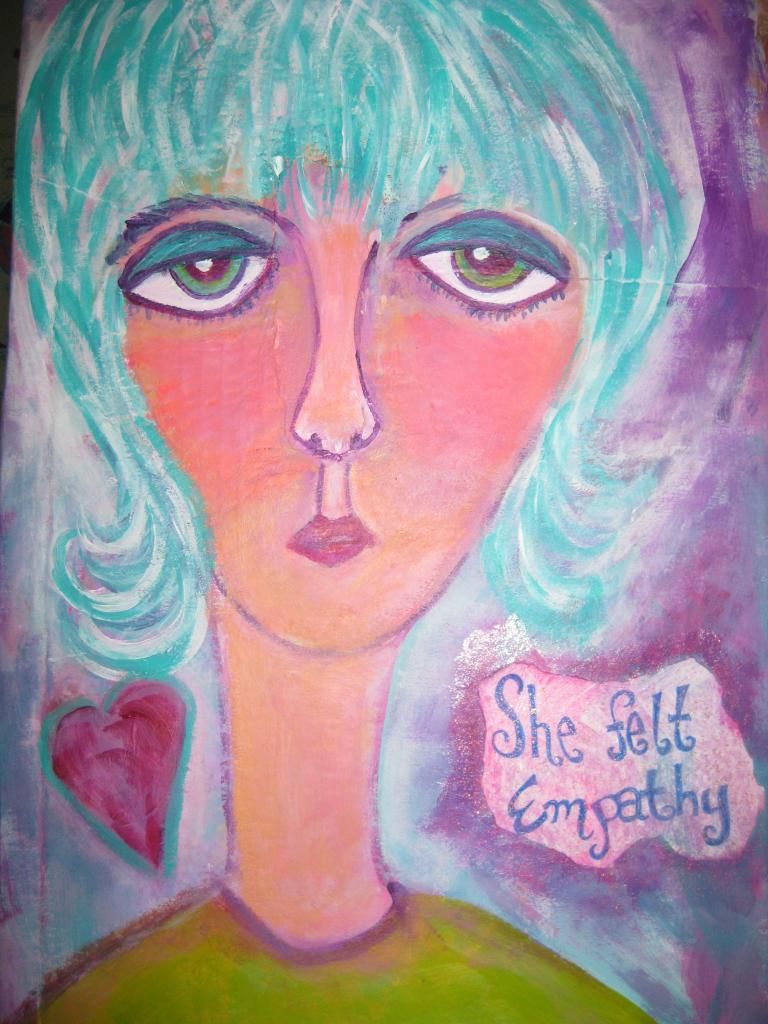 Those oh so familiar waves of deep sadness descend like a tsunami of despair knowing things will never again be the same and there's absolutely nothing you can do to change it!!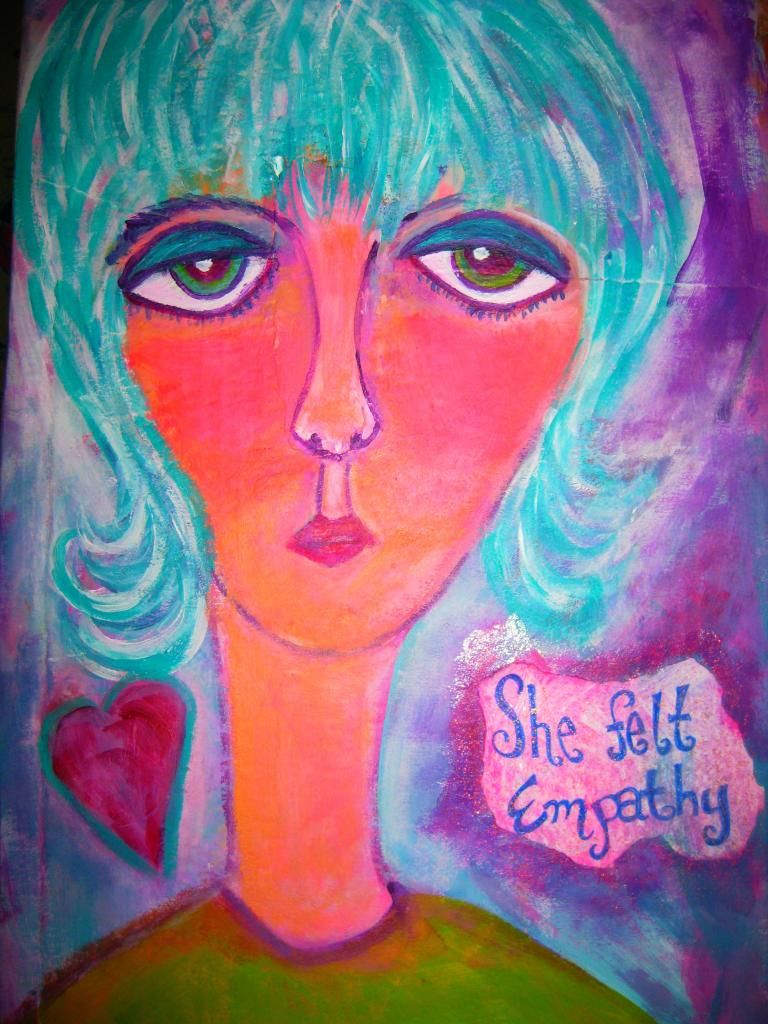 Divorce is like a web, it has so many thin threads that affect everything and everyone! The logistics of a breakup are always so difficult, and sad beyond comprehension!!
It's difficult to watch people agonize through all the disconnections of friends, family, routines, home and loss of security. Kids, animals, finances, dreams, all suffer.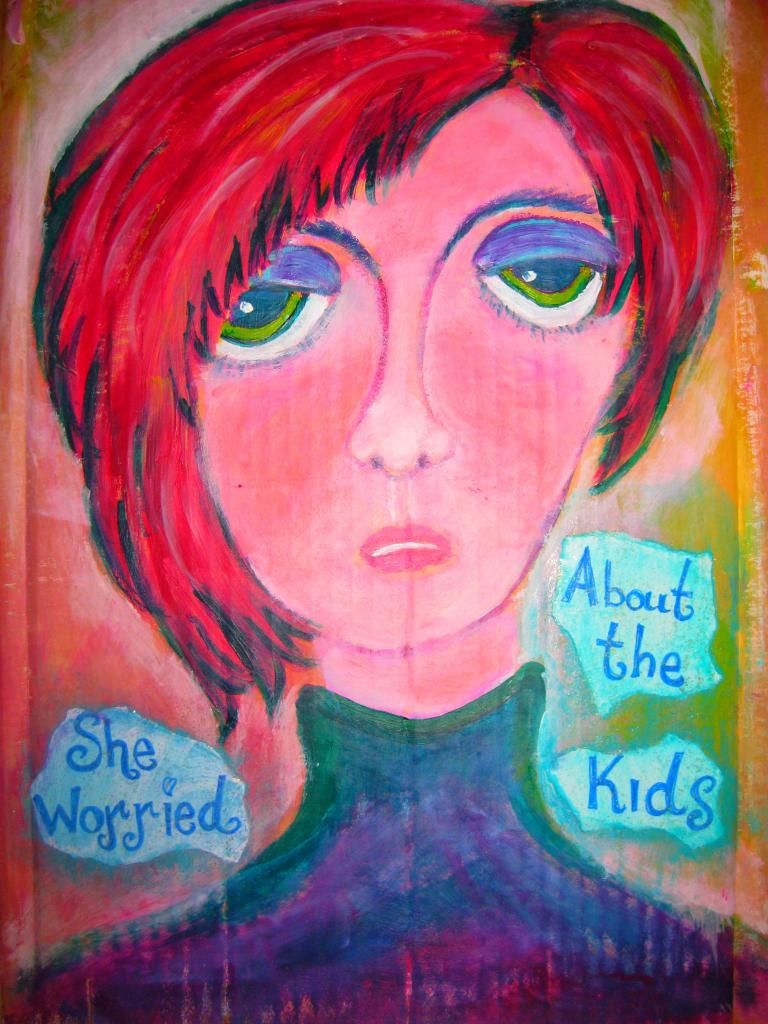 I never expected to feel these waves of grief for an extended family member when they are still a phone call away.

I've chosen to stay neutral during this marital breakup, secretly hoping the marriage can be repaired, while processing the actuality that it's over!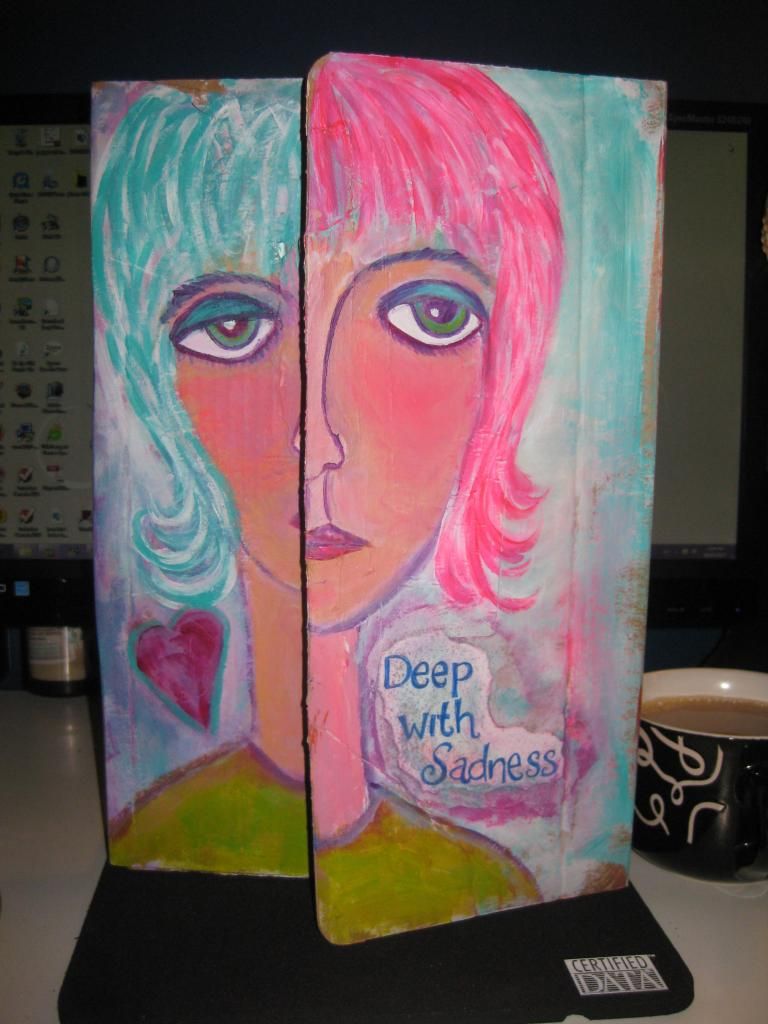 It's all so sad.....Thinking about it drains me of energy.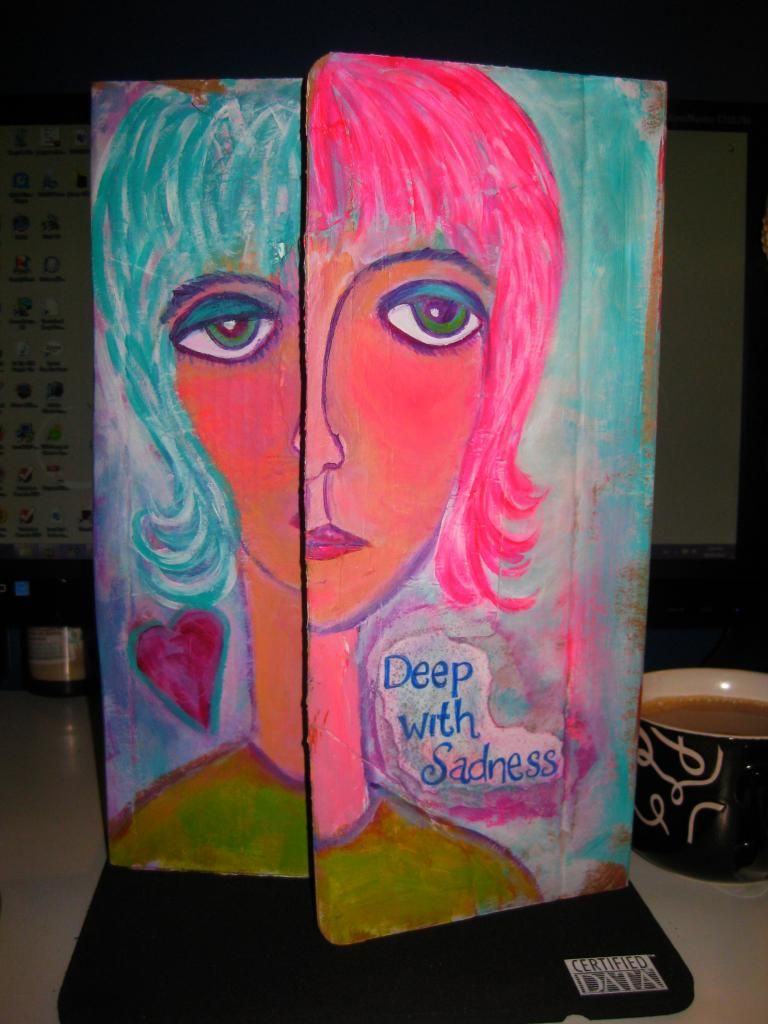 Even though I know most of the whys, and understand there is an evolution of healing, usually followed by joy, it's still difficult to observe the wounded parties.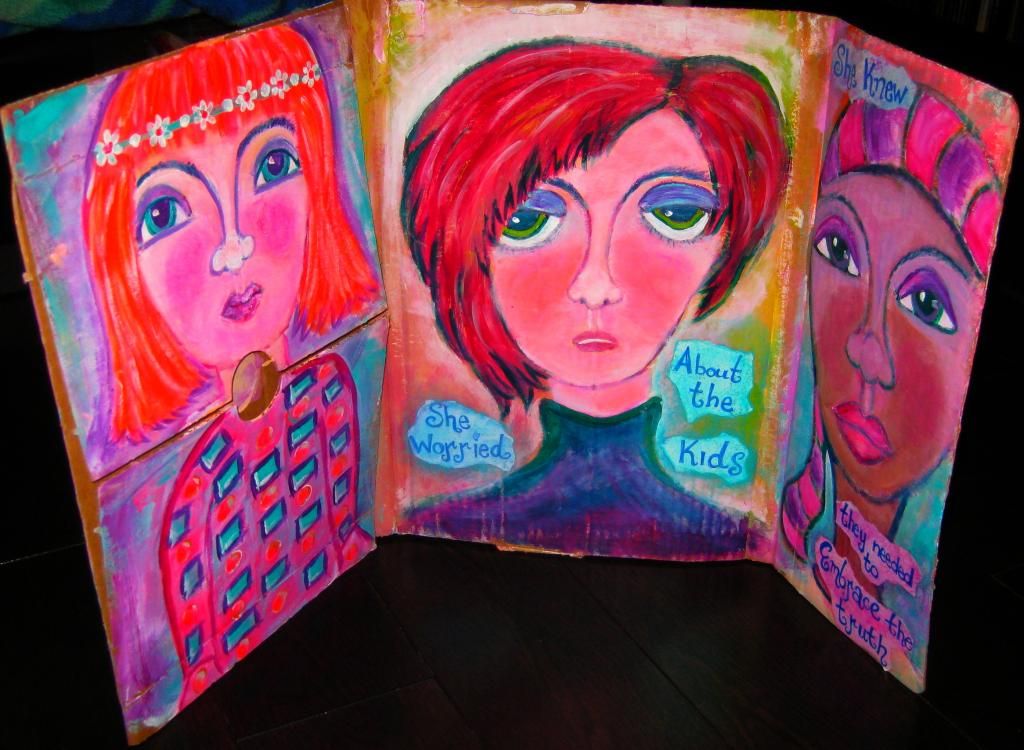 I hate to admit as a loving woman I don't think I'm willing to accept a replacement!
I'm disappointed that I feel this way too!! If only the two could have seen what I saw, how they mirrored each other in all ways! Maybe then they could work on what truly pulled them apart!! Sadly it's not to be, and I am left shaking my head knowing they'll carry all their inclination to their replacements next relationships!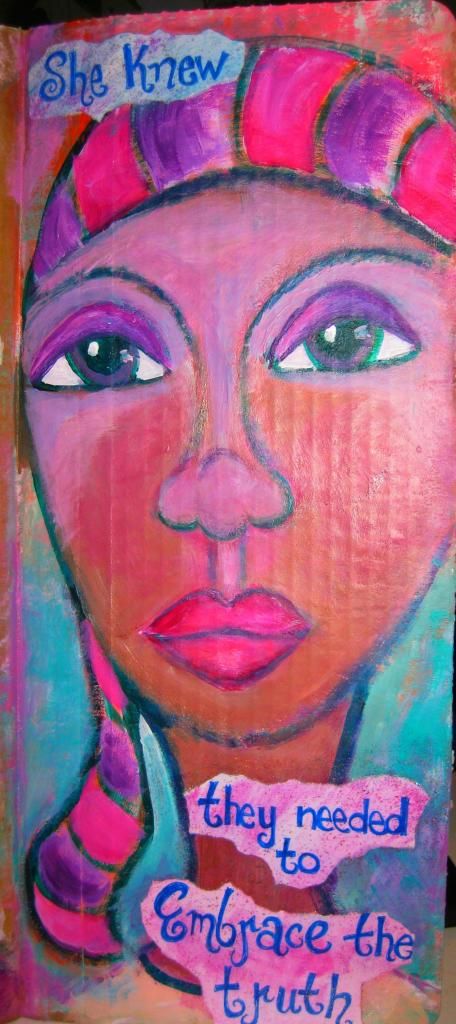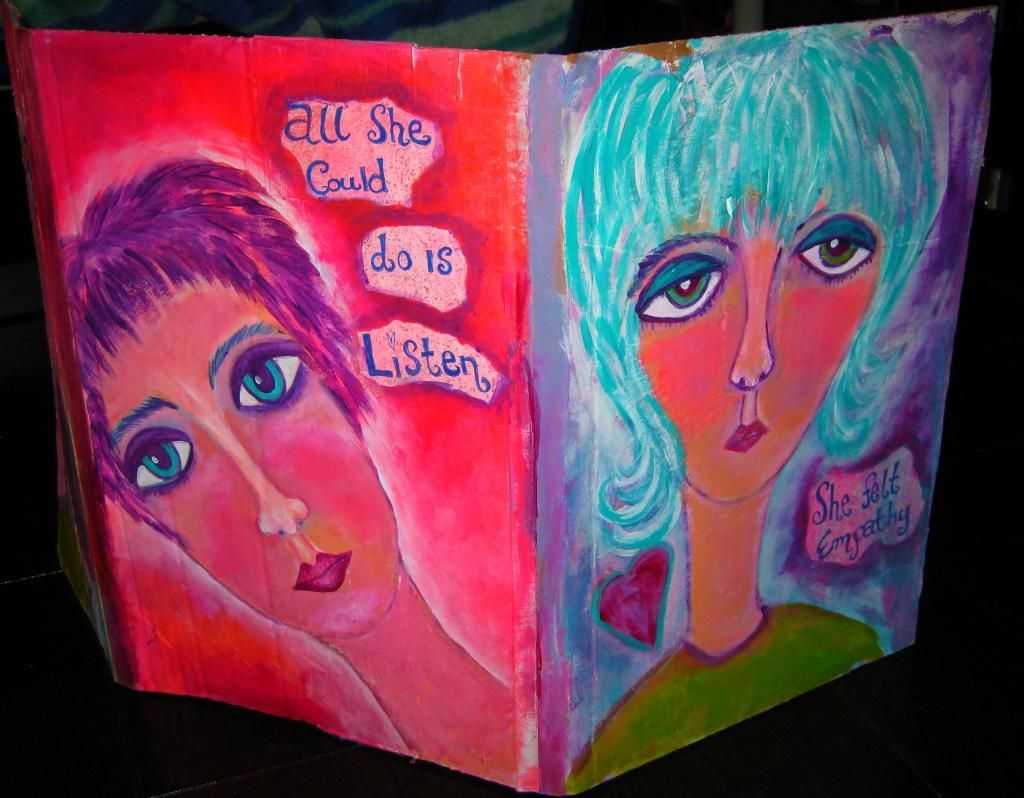 On a happy note I received my soft cover copy
from Blurb of "One Fish Taco and a Half Order of Guacamole" written by my Paint Party Friday Friend Lynn Cohen. The above faces for 29 faces were done on the cardboard packaging that I received the book in! It's still a work in progress as I want to add some black to pop the faces and eyes more...plus there's a girl I didn't show and a secret compartment for another face. So far I have six faces and will catch up this weekend!!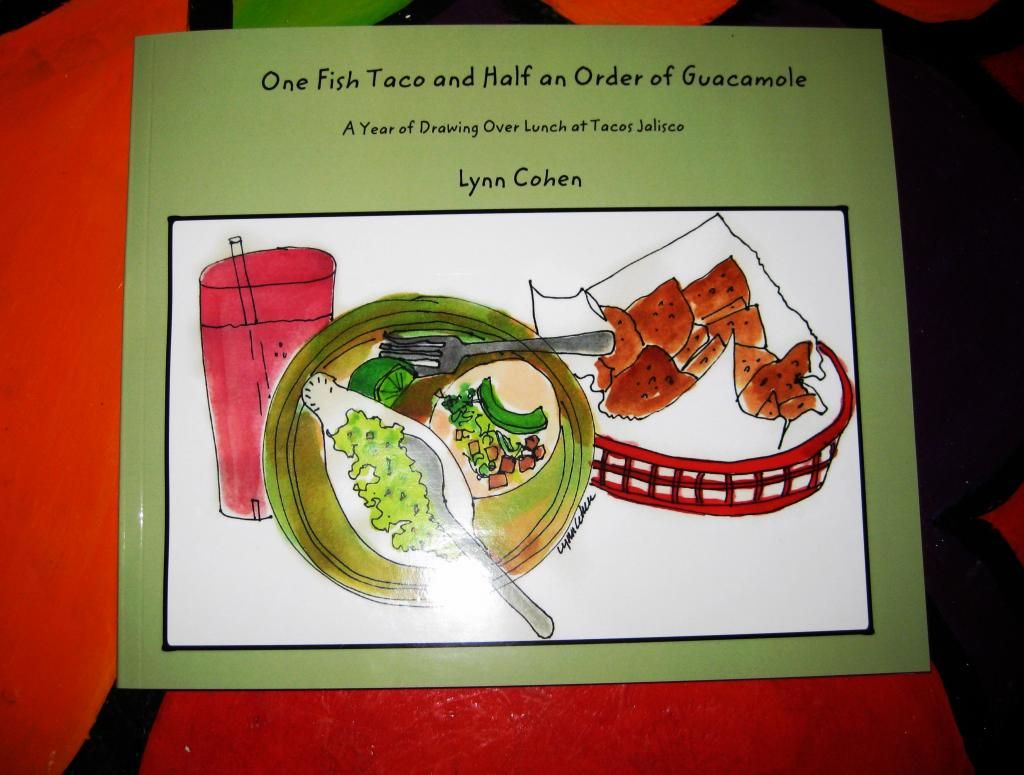 I loved Lynns book it's a real inspiration to artists who's gremlin tries to defeat them!! You see the evolution of Lynns sketches over a full year of drawing daily!! Her unique style , her tenacity and the fact that she NEVER erases a line is phenomenal to me!! At the end of the book Lynn shares some sage advice on being an artist and following through the way she did!! Thank you Lynn for this lovely body of work, I can't wait to share it with my goddesses!!
Are there character flaws in your life that you feel disappointed in? Please share!