This original acrylic was done in my
sketch book for Lisa Wrights online ecourse,
I had hoped taking her class would give me
the kick start to more frequent posting!
So far I have been creatively inspired
to create daily and post with more regularity!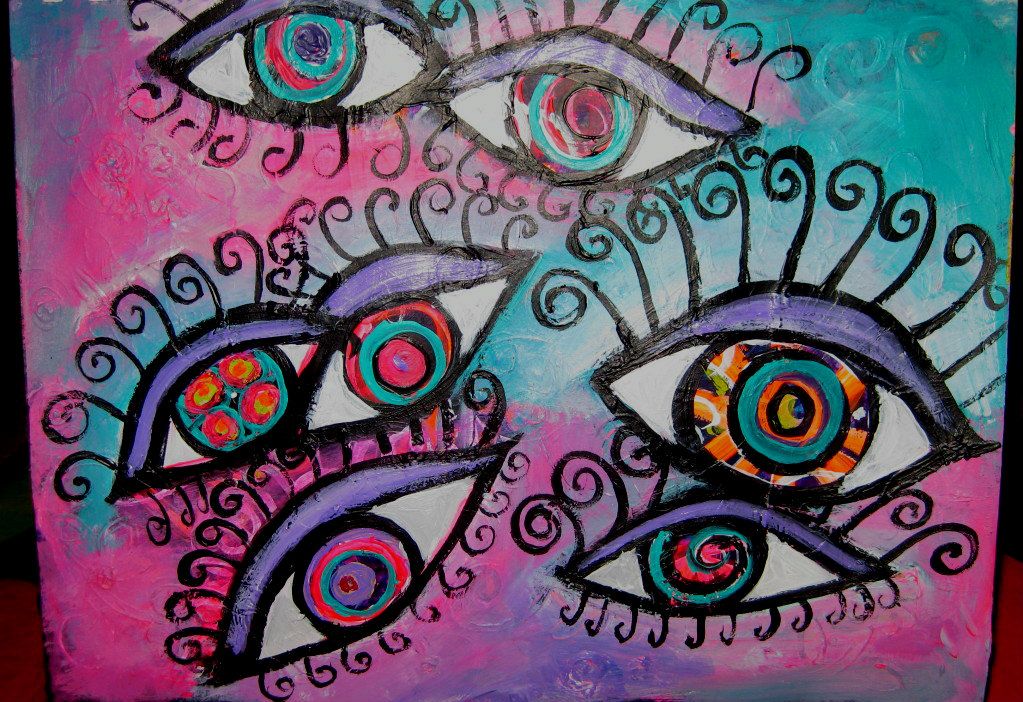 The rest of these edits are done digitally!!
When you visit my blog you can expect nothing
more that a shot of color for the day!
I can only hope Color makes you as happy
as it does me!!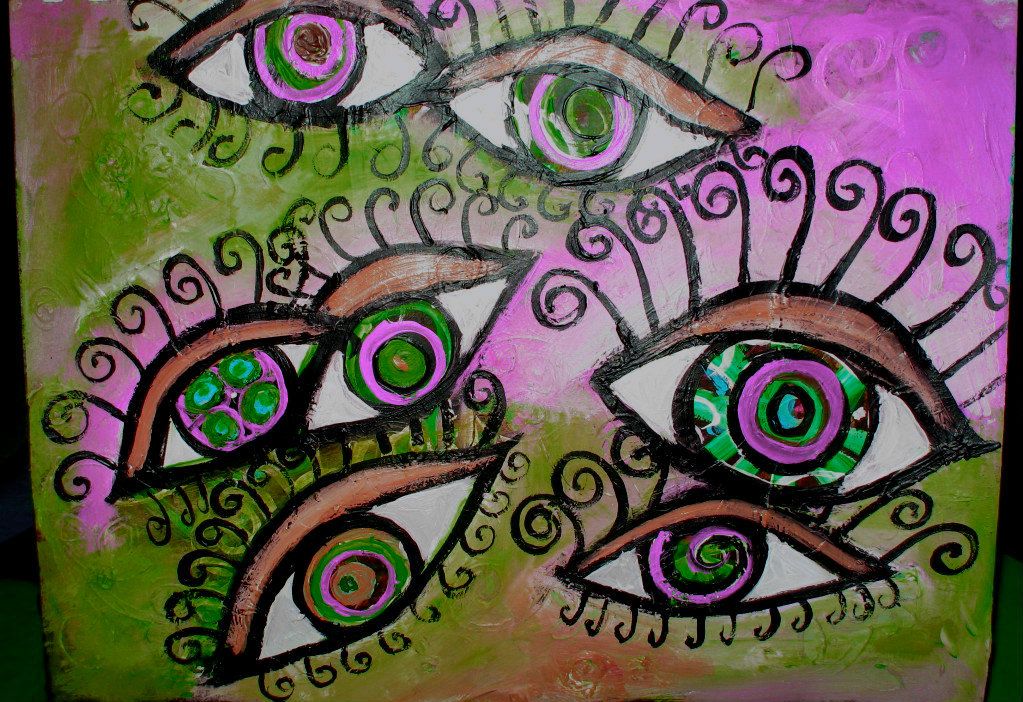 When I was young I worked mostly with men!
They used to call me Hawkeye !
Between my great intuition and ability
to read lips I rarely missed a thing!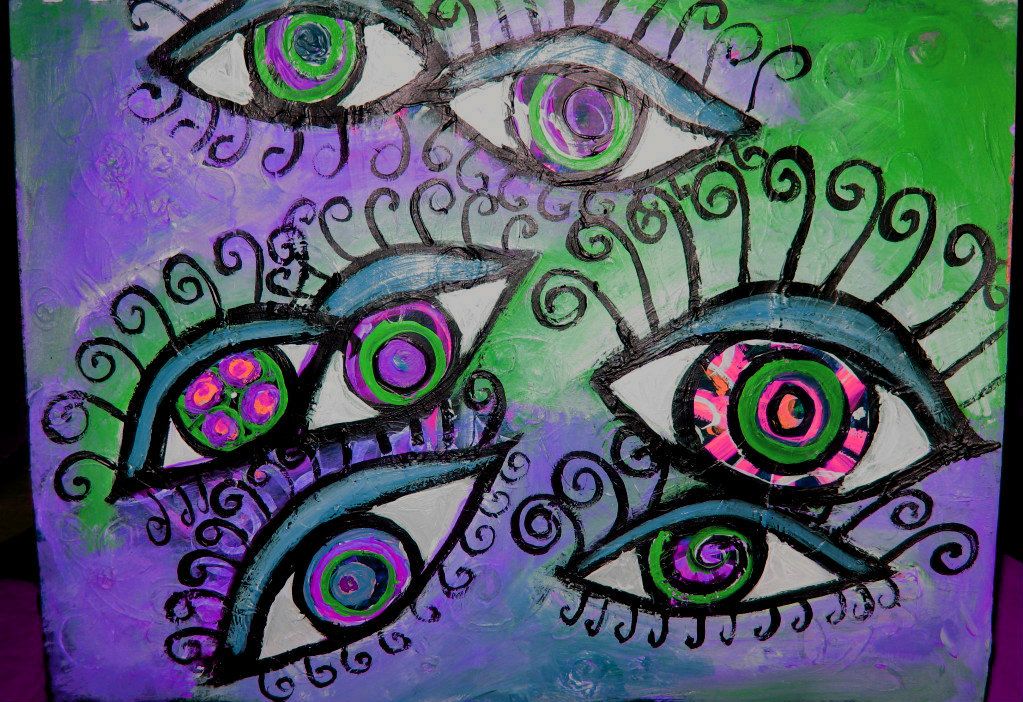 So often the guys would try to play me and the only other
girl I worked with against each other!! Thankfully I nipped
that in the bud, and the reward has been a friendship
lasting over thirty years now!!
I only mention it because our birthdays are a week apart,
and we still hook up annually for lunch,
shaking our heads at
how quickly time has passed by!!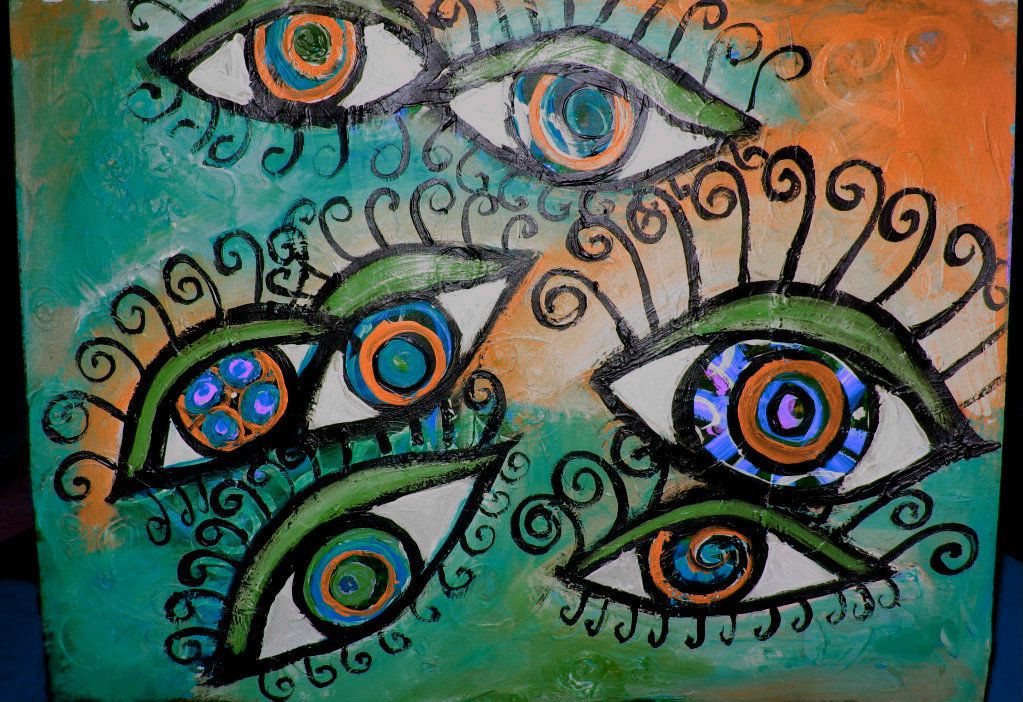 When we were young we would order three spanish coffees
after our midnight shift, and just before last call!!
Some of the less intelligent waitresses brought all six coffees
at once to our two person table. We'd laugh so hard
we'd cry as the whip cream melted before our eyes
onto our small table!!
Tomorrow at our luncheon we will reminisce about
how
we separately bought the same fancy shoes for a
party and always seemed to blindly wear the same
color when we went out!!
We'll talk about
our families, our kids and our exes,
how we use to play dr. Mario or scrabble until the sun came up.
Those were the good old days, before I even knew I could draw a line.
The only hint an artist was hiding within was the color I used
on my eyes and the huge colored bows I tied on the top of my head!
No one could have imagined on-line scrabble,
the world of blogging, digital edits
and an immensely evolved Etch A sketch
done on a computer!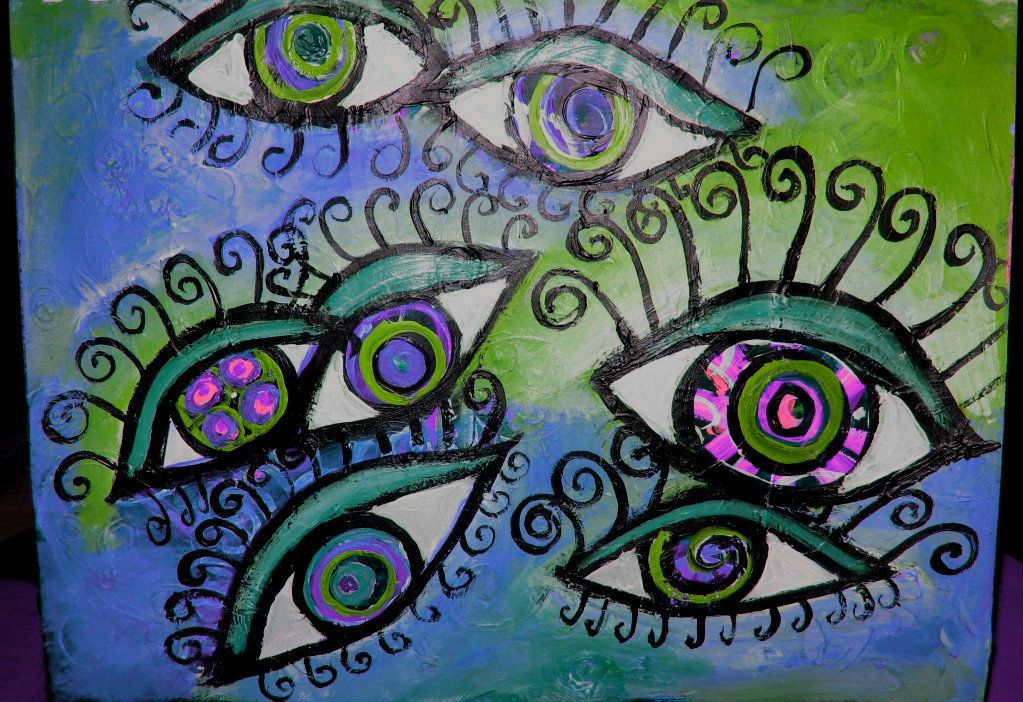 Now we both live very different lives, but boy am I glad I still have a friend that understands what I mean when I say" Good girls rarely make history!!