Make Sure to click on any of the artwork to see clearer details!
It's Friday, so make sure to visit all the talented artist on Paint Party Friday!!
The first thing I want to share is this amazing post on Laurie Millers blog called
Birth of a Bridge!
In this post Laurie walks us through her mind of doubts as she works on a commissioned piece for her city! Every artist can relate to that negative chatter that paralyzes our creative mojo! I promise you won't be disappointed at she intimately shares her process to a happy ending!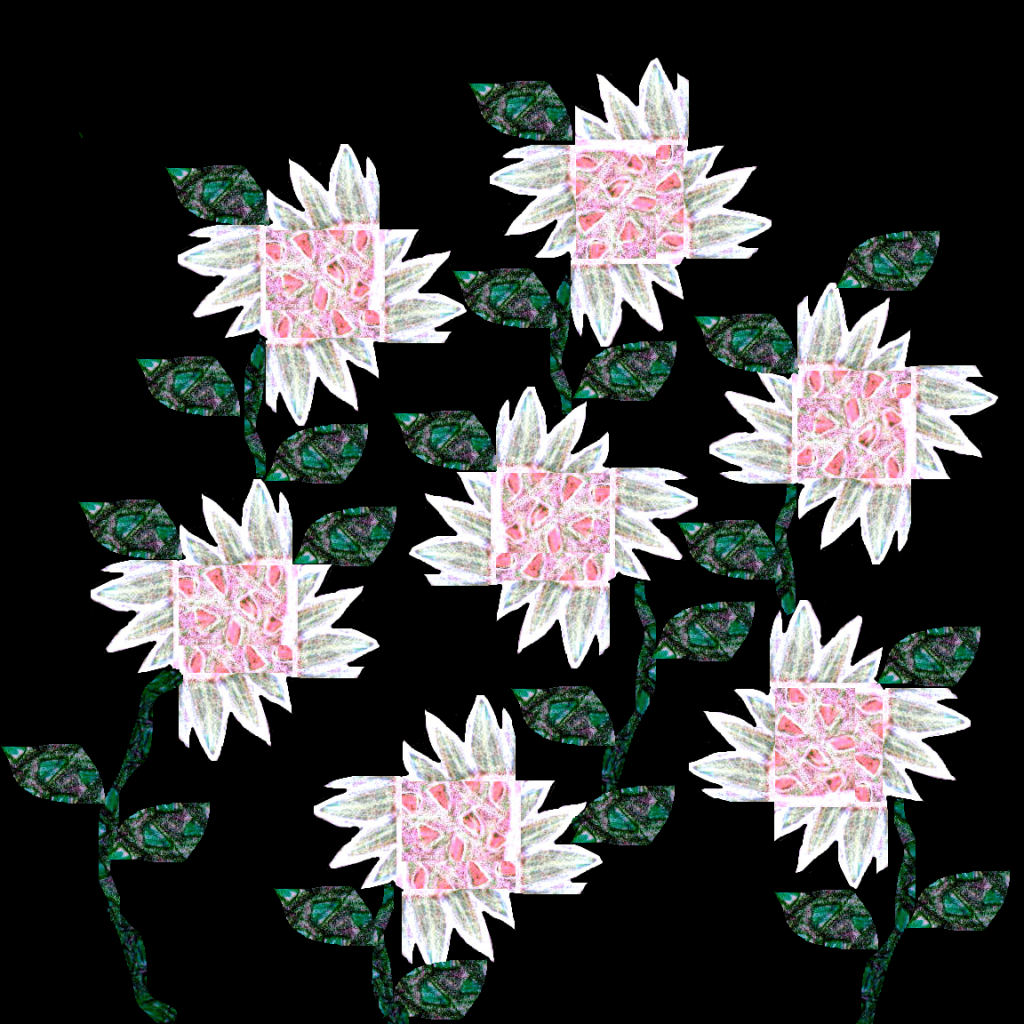 Flush of Flowers
I always enjoy when other artists share their process
so I thought this week I might share a snippet of mine!
I sketched the ugly little code of arms broach below,
then colored it in pencil crayons!
Every piece of art on this page came from this one piece!!!
Involved were digital edits and color edits and
my basic paint program on windows!!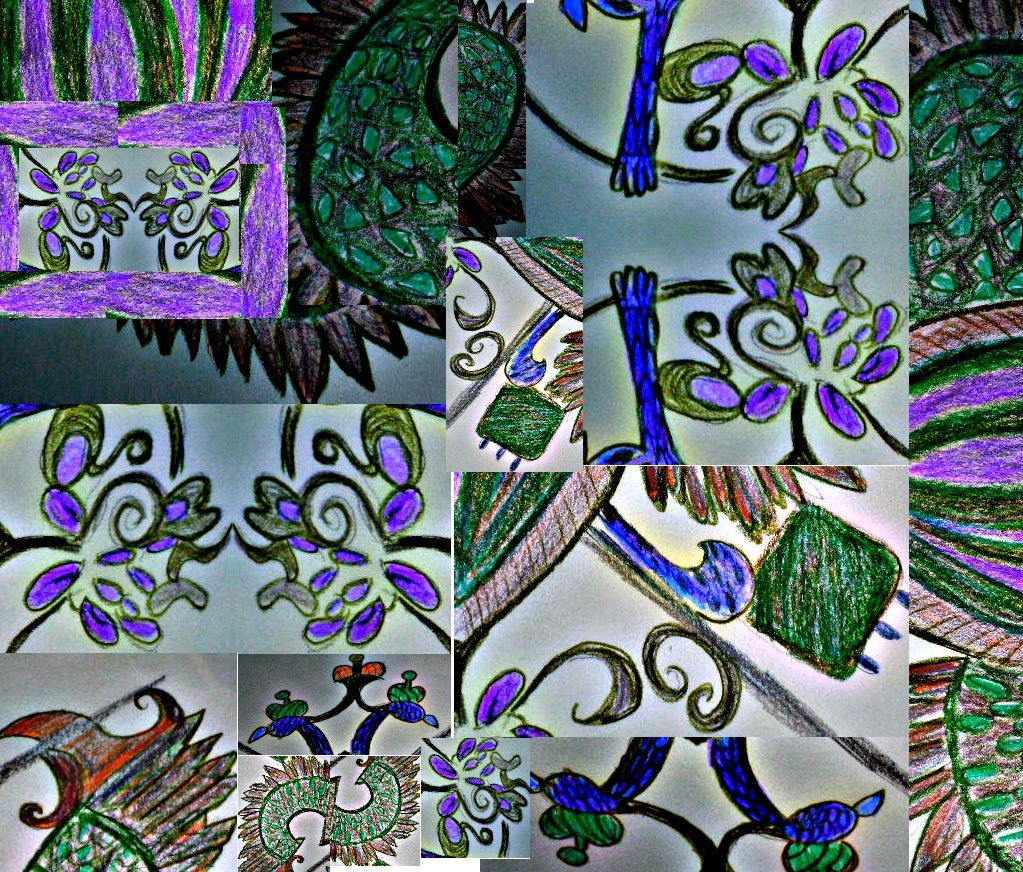 The above picture turned into the one below!!
Rich in color and detail...it's fun to stare at and look
for possible characters!
I was working on the girls above and decided to take the
older woman out of the picture!!
But when I took her out this man appeared and totally creeped me out!!!
Has that ever happened to you? Seriously all I did was trace around the woman
and this guy came into the picture!! I tried to get him out.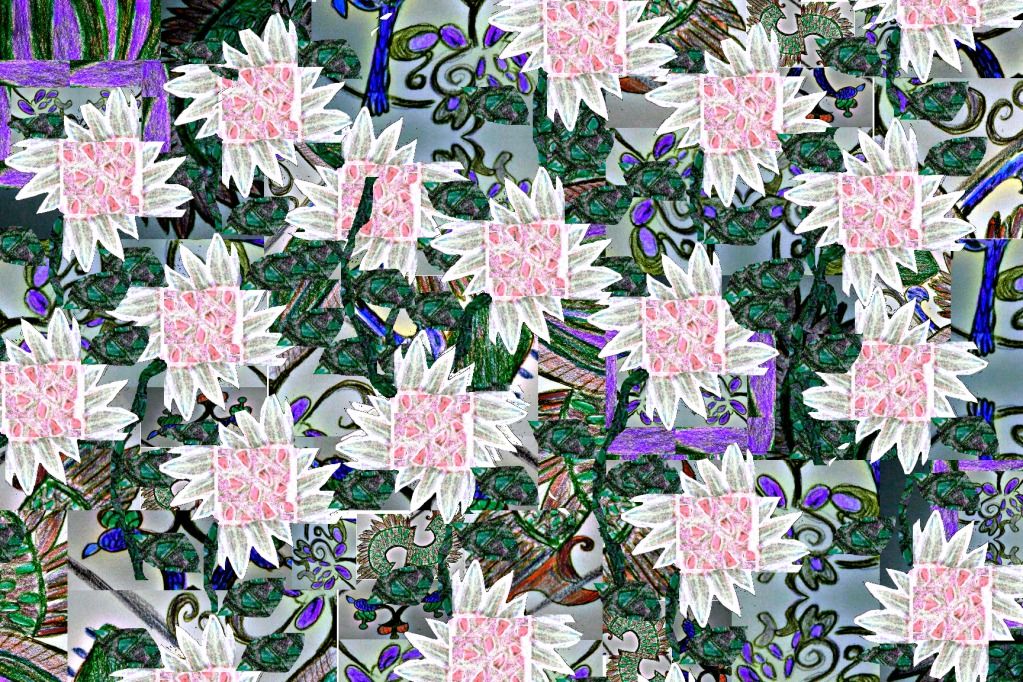 After much frustration
I decided he would stay in the background of the final piece!
Maybe there is a message here somewhere!!
I have been stewing all week regarding an
issue with my niece and nephew.
I am so sad for them I just can't get it off my mind!
Nothing can be done, Nothing can be said!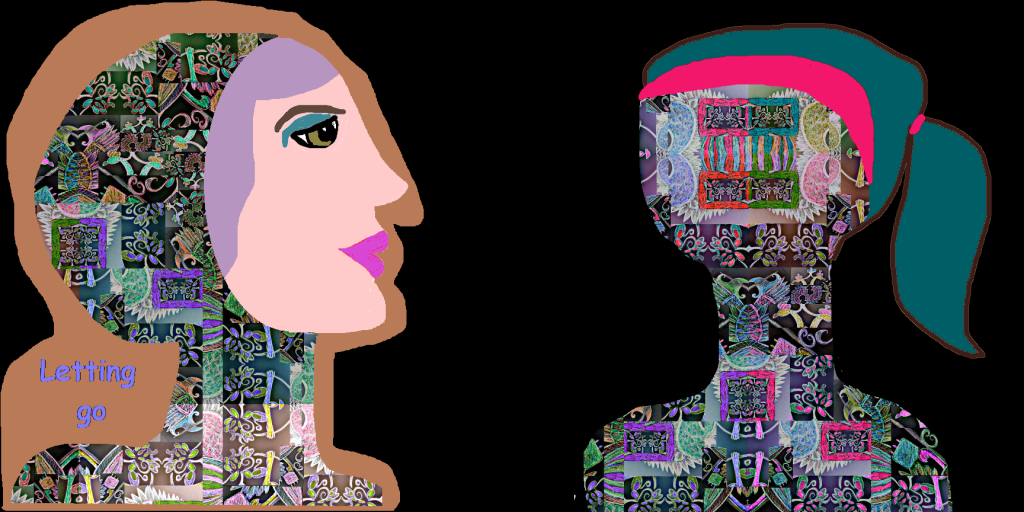 Nothing to say!