I pulled this quote
"Beauty is whatever gives joy."
Edna St.Vincent Millay
off my side bar as a starting point!
Coffee, home brewed with Starbucks
beans from Costco!
Gives me great joy!
It has always been an indulgence,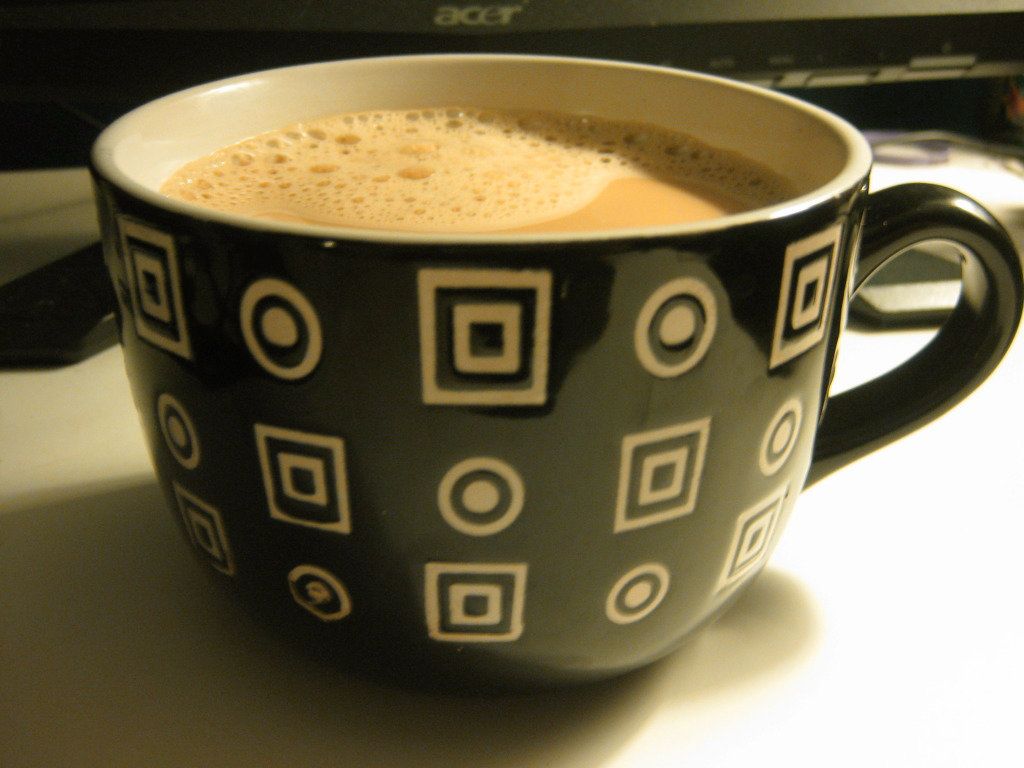 Obviously Color also fills me with joy too!!
Except I don't really like the two purple flowers
in this acrylic!! Help me out!
Any suggestions to make it cohesive?
Burst of Summer
Cupcake, and her hubby Beardo give me more joy than one mother deserves!
I am truly blessed to have a creative, amazing, kind son in law
who treats me like gold and a daughter who's a best friend!
This compilation is two photos spliced together
on Microsoft paint program!
Have you ever seen a guy with a beard like that who jogs?
Yeah, I haven't either!!
We had quite a chuckle about that this week!
Some beard hairs are now seven inches long.
Cupcake keeps the ruler near by to
measures it at least once a week!!
She loves her furry man!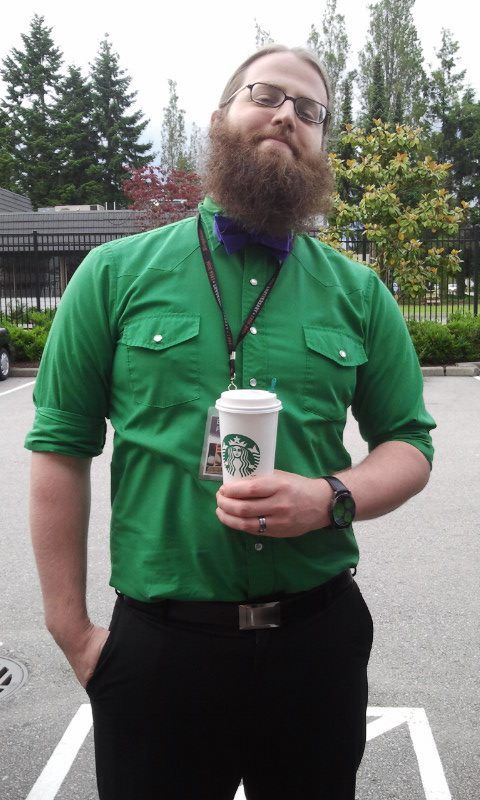 It's kind of a trade off, instead of shaving
he has to shampoo and condition his beard!
Do you like beards?
Seems the men are more enamored
with them than the women!
Notice how well he blends in
with my art!!
We're cool like that!!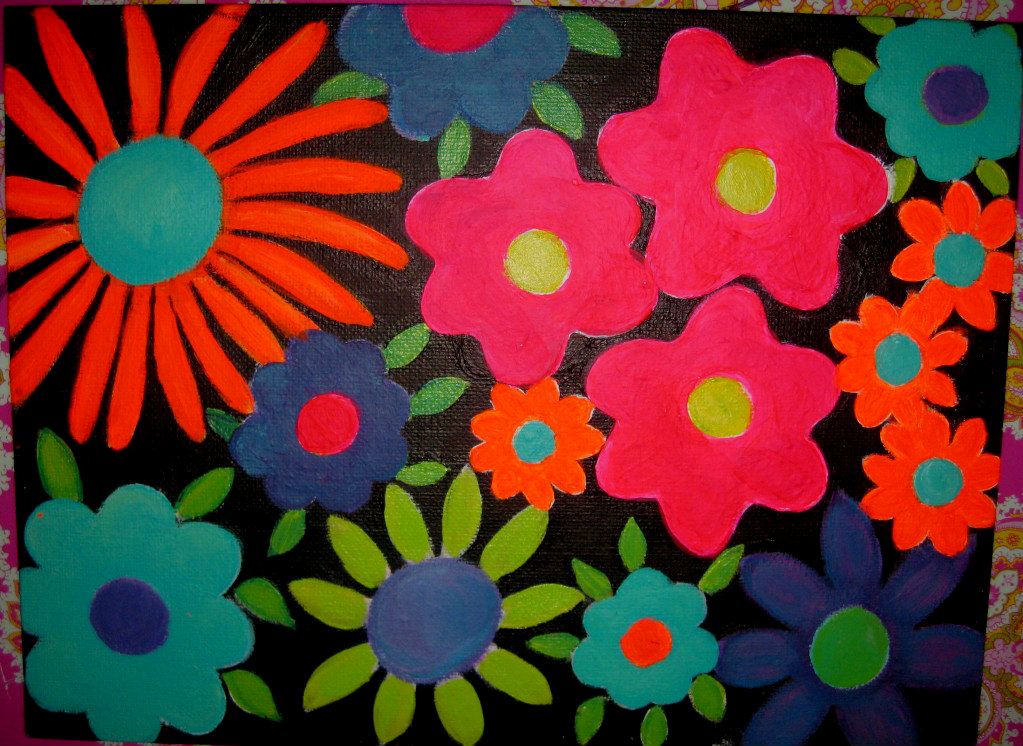 Inside Summer
Burst of Summer and Inside summer,
are done on canvas boards.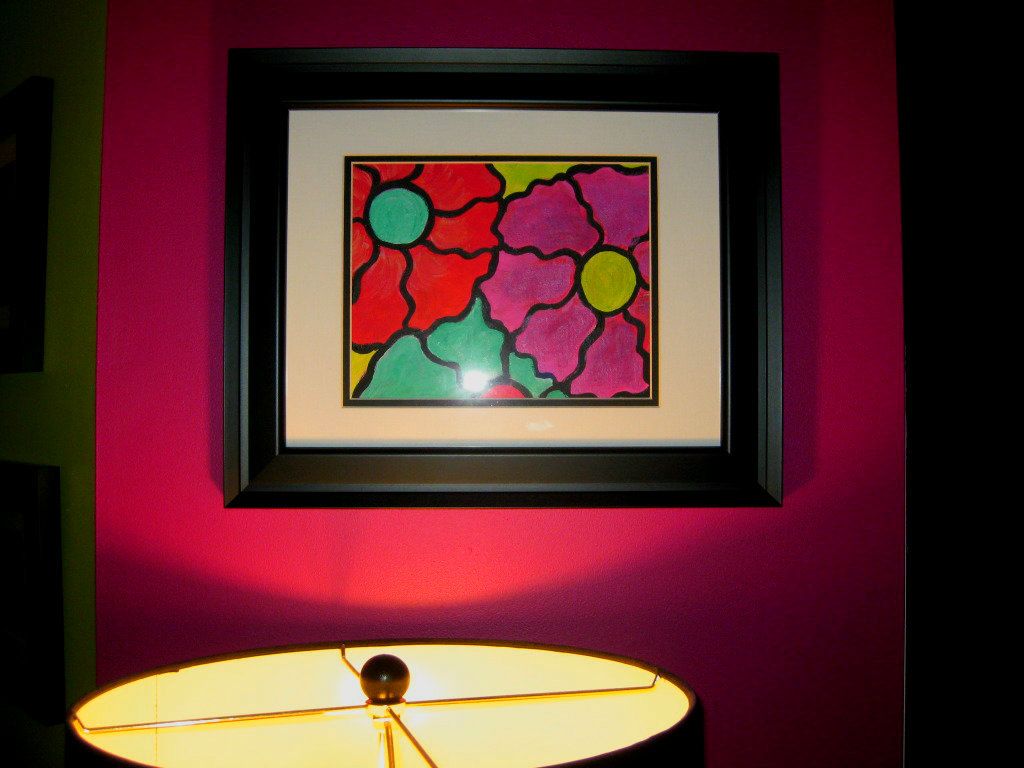 I really don't like the above painting at all!!
It drives me nuts everytime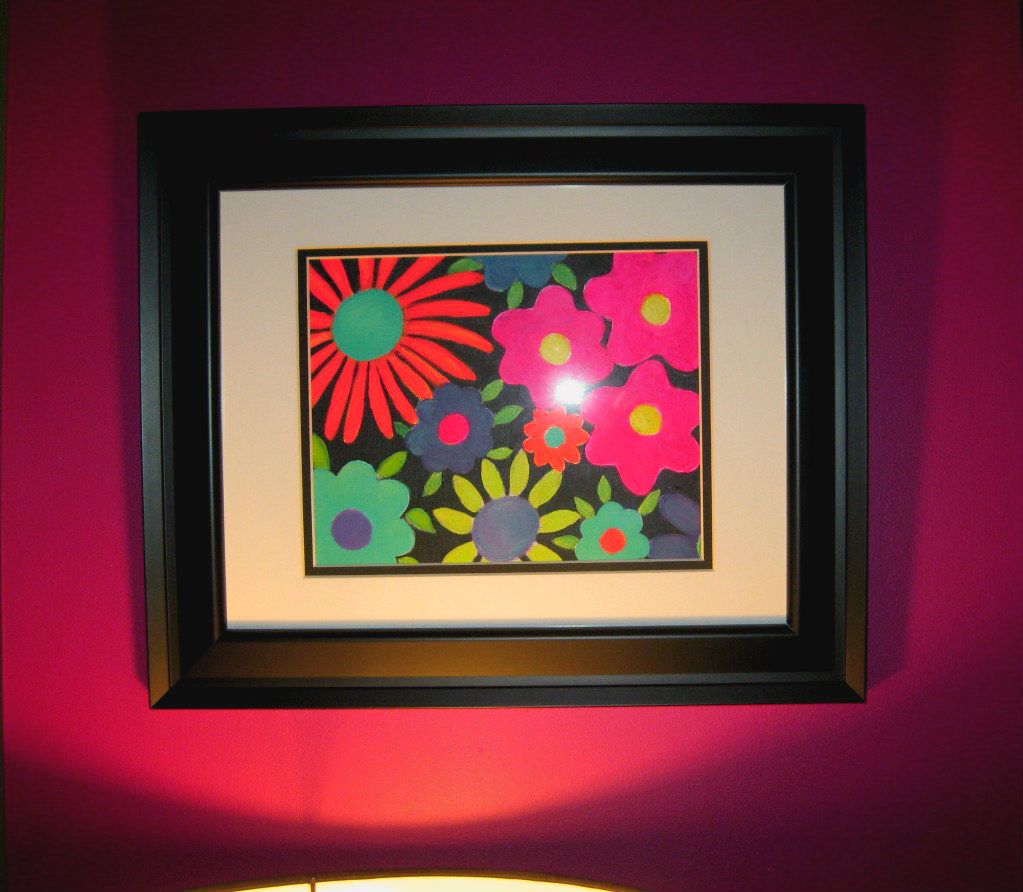 So I replaced it with this one!!
Which is "Inside Summer" framed!
Unfortunately the orange flowers
were cut out completely!!
This week I discovered
that some paintings
look UG-LY when edited!!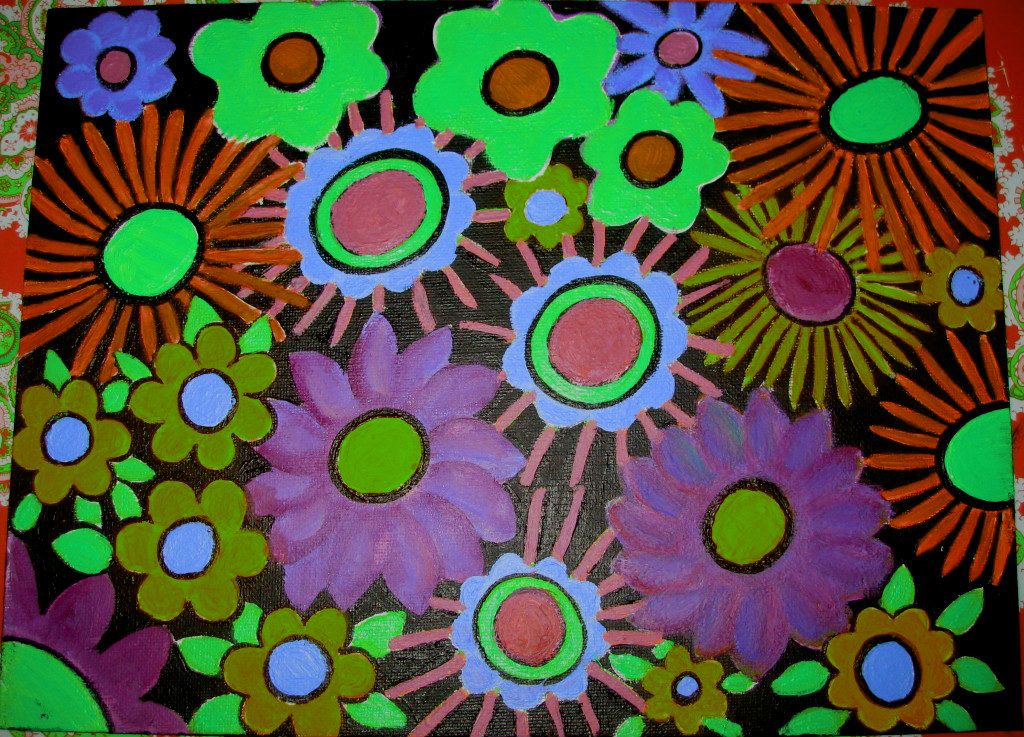 THIS color edit makes me nauseous!!
It reminds me of those mismatched
crocheted quilts. The ones
with wool from
every era all blended together
with no rhyme or reason.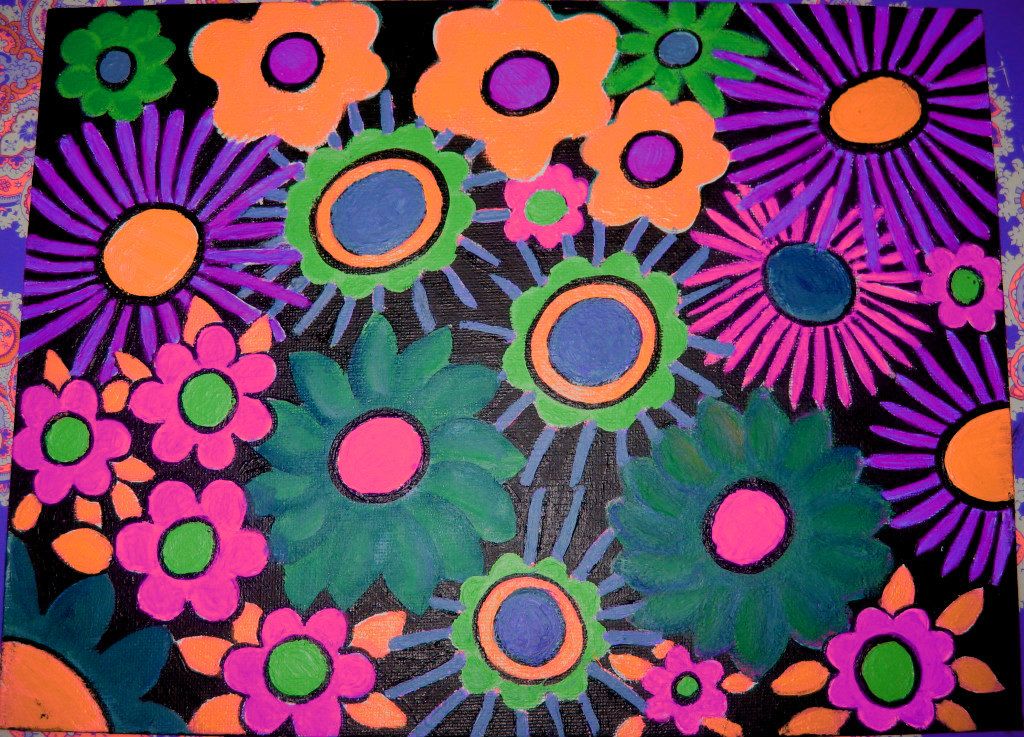 This one doesn't do anything for me either.
But at least it's not as bad as the one above!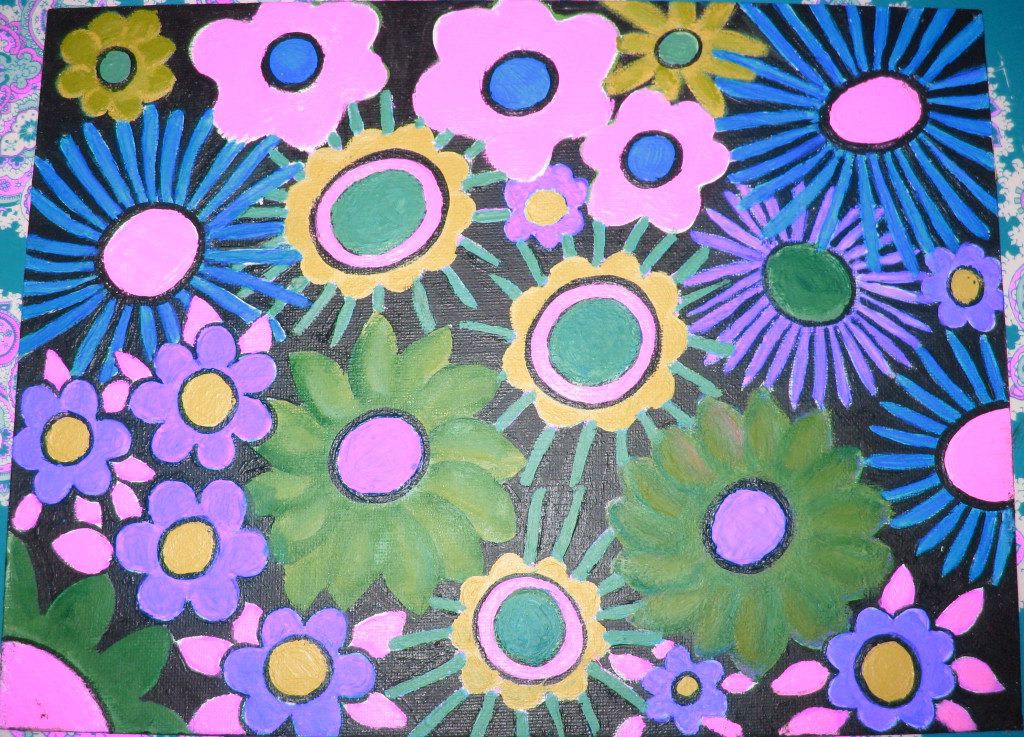 This is okay!!
Some of the colors mesh a bit better!
It's still strange for my eye!!
This one I don't mind! Would I hang it? Probably not!!
The color edits can be a comedy of errors....
I finished a few cute animals, and a word bird this week,
but I'll wait to post them.
Don't want to put you on sensory overload!!
Be sure to check out all the other
Join in and play along too!!
Everyone who creates is welcome!
Have a great weekend!
Happy Canada Day to all my Canadian Friends!!