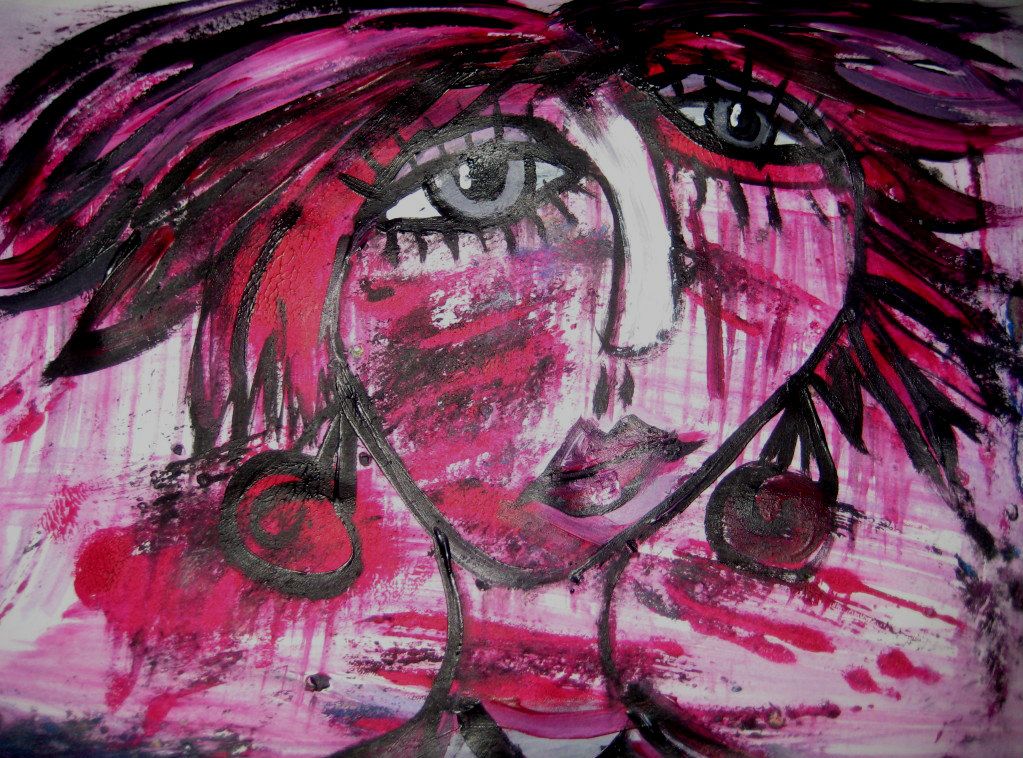 Quirky Girl sketch book acrylic
This week I am working on a mid sized cradle board. It's still a work in progress... other things in my sketch book are a real disappointment!!This is my quirky girl from a few weeks back.
In a perfect world I'd be kind to everyone! For the most part I am. There are times though when my every last nerve is tested. By whiners, those abusive towards animals, and children. Of course there are the stupid mean people too!!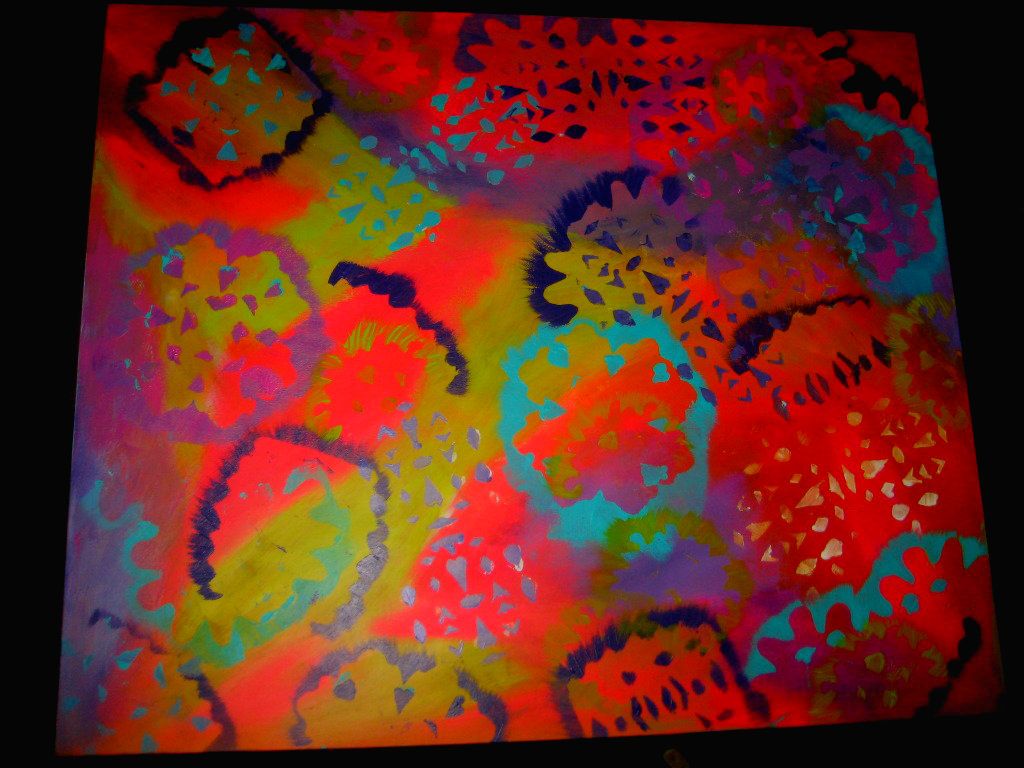 This is how my cradle board started!
Today I saw a guy in a nicely ironed peach button up shirt running with all his might in attempt to catch the bus. I assumed the bus was waiting for him, instead it pulled away, just as the old fella got to the stop. He was seconds from the front door!! It was as though the driver was taunting him by leaving. I was so mad I felt like spitting. I rarely anger, but it was hot and that was mean!! Against my good judgement I considered giving the old fella a lift, but I was already late and would have had to double back. Plus I'm too much of a chicken to pick up a stranger....in a perfect world, or maybe in a different era I would have!!
On one of the hottest days of the year, what would possess a bus driver to pull away just as someone arrived? I slowed in my lane to catch a glimpse of the transit driver who was close to retirement himself. It's not like the bus was full, he just chose to ignore the man!! Why??? How hard is it to be kind???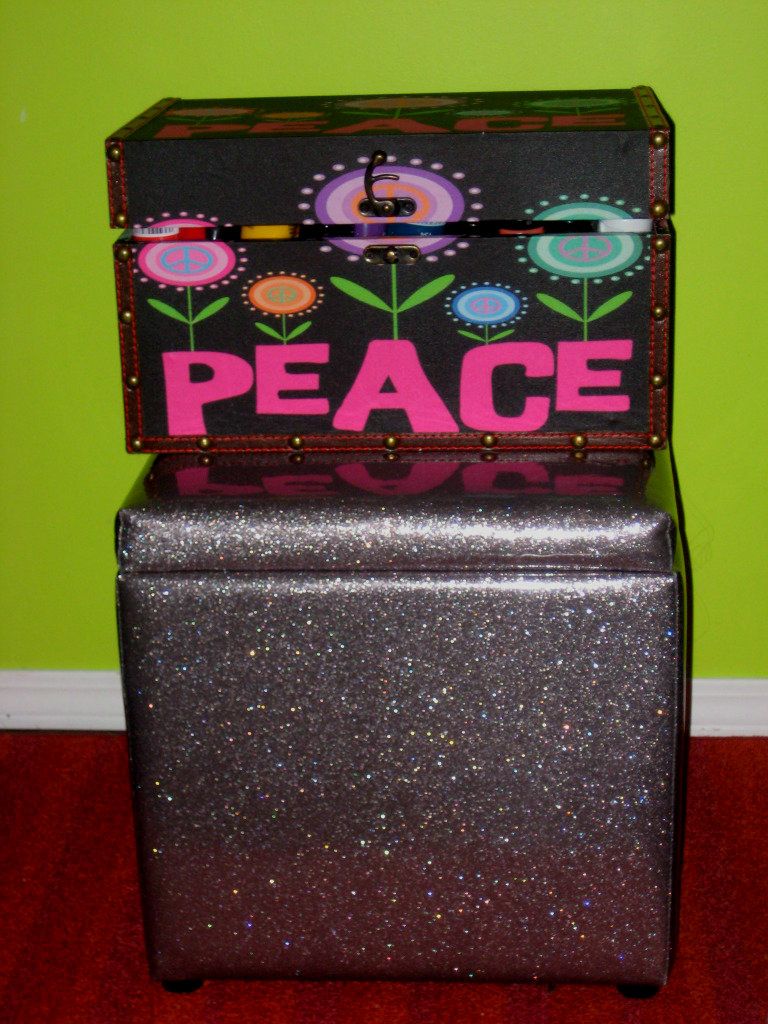 A foot stool and sturdy peace box I got to house paint and art supplies for under fifty dollars!
Five minutes later I changed lanes to prepare for my turn! I could see the man behind me shake his head. I always use my blinker and leave a couple of car lengths before I change lanes..I'm a cautious defensive driver. Still another male grumpy pants. This is the second day in a row a man has shaken his head at me, the equivalent of a tsk tsk, like I was a naughty girl. Why are old men so friggin grumpy? Not all, but many!! Young men don't shake their heads at me like that, it's the old dudes!! Wish I had a magic wand to put a kindness spell on the grumpy ones!!
Paints I can sit on the couch next to me then hide at a moments notice!
That would be why my home is always a soft place to fall!! My son-in-law comes in the door, almost singing H-e-l-lo....I love the sound of his beautiful voice! Cupcake yells hello as she runs in, grabs the keys to the mail in pursuit of her coupons!!
Many nights they catch a waft of food cooking. Sometimes they wash their hands and pitch in, to complete the meal!! Then they retreat to change into comfy clothes before dinner. We eat and share our day. It's a very pleasant time.
Our home is a soft place to fall!! No matter how many men shake their heads at me, or how ugly the kids work day gets it's always nice to come home! In my life that wasn't always the case. As a child it was always a surprise coming in the door! I vowed not to be a nag when I was married, I never did. I vowed not to nag at my child, I tried not to. I may nag more now than I did years ago!! Still our house is a soft place to fall, because in the end, " Only kindness matters," and we really appreciate each other!!
Am I the lone soul who provokes old men to shake their heads??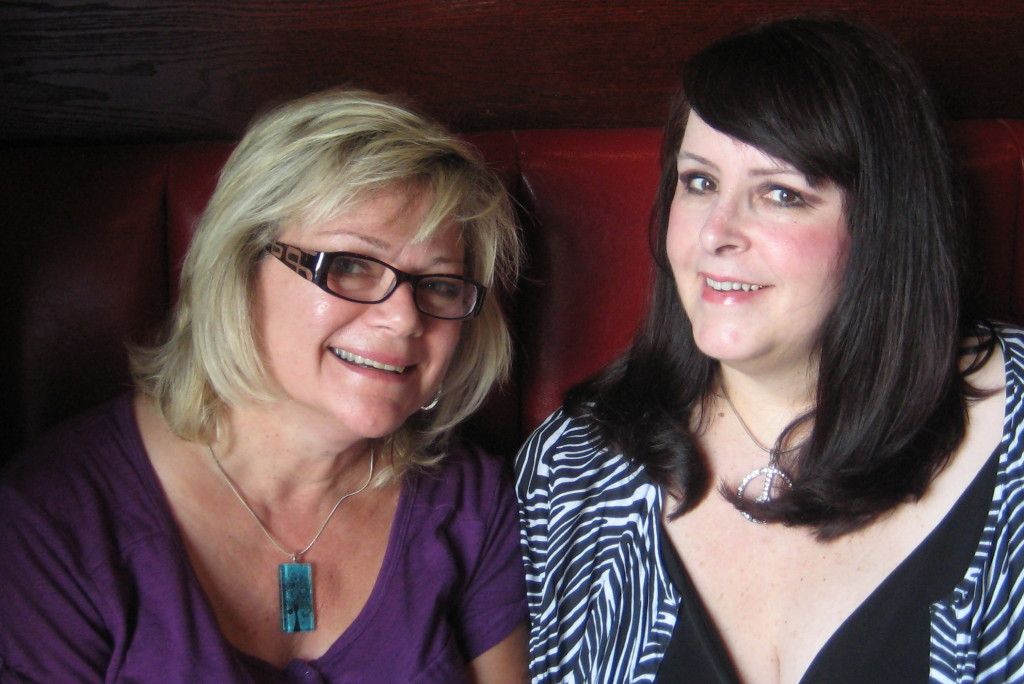 Dream Goddess and me!
Big Happy Birthday to my bloggy soul sister Lucy who rarely blogs anymore, and my dearest oldest friend Dream goddess! Two of the most loving KIND, talented, women, born on the same day, phenomenal mothers, ethical people with such generous hearts! Both ladies deserve the best!! I feel so blessed to have them as part of my life!! Have a great day ladies!!! Love you both!!!
My New York Soul Sister Lucy