Kotter done in Acrylic
This post went in a completely different direction than expected. I'm even sharing different art than planned!! Sometimes when you write the soul takes over!! I thought some of these color edits matched the piece a bit better! Check out all the talent at Paint party Friday!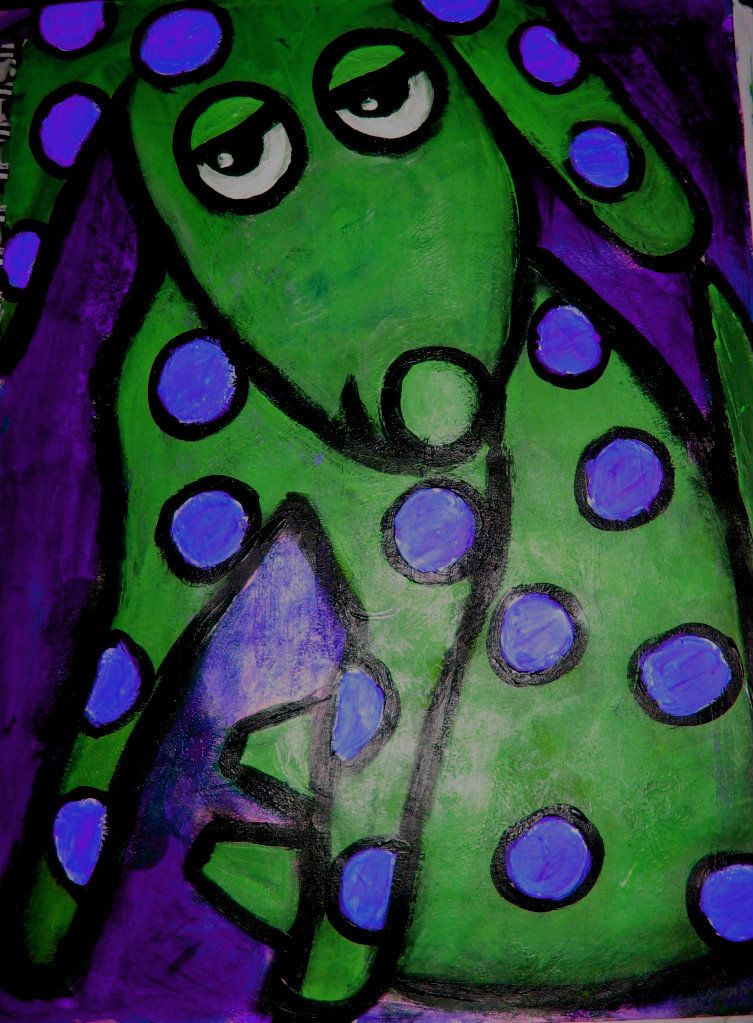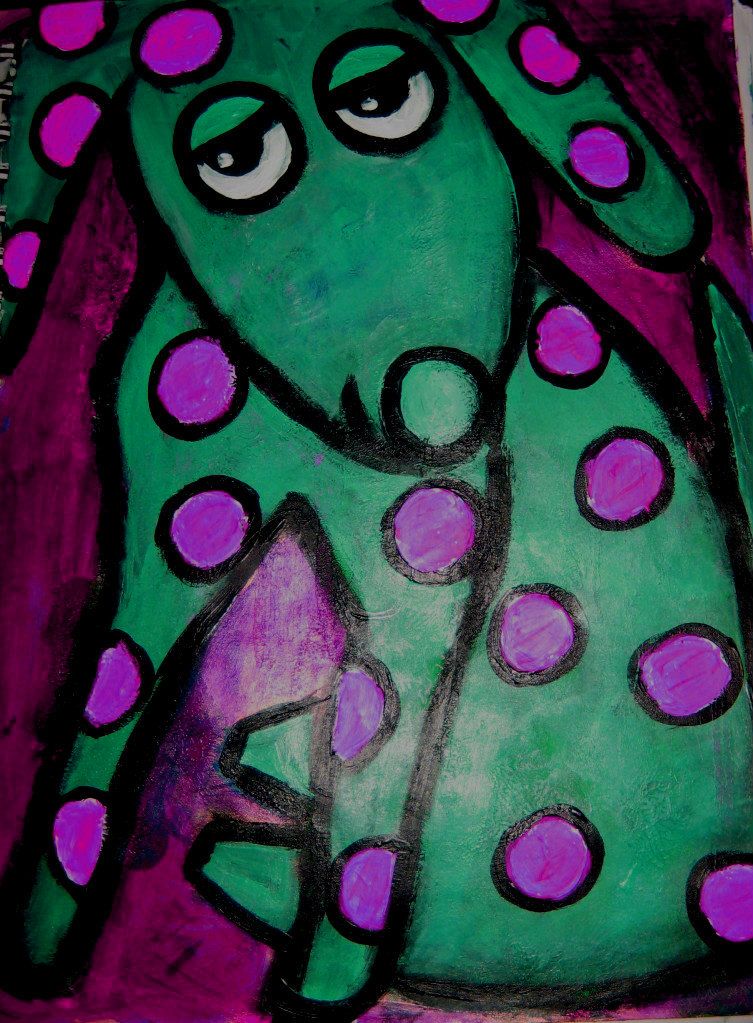 An old chums daughter got married. I was lurking the photos. She didn't seem happy. Again "I Wish I didn't know what I know." I wonder if the older folks saw how scared I was getting married.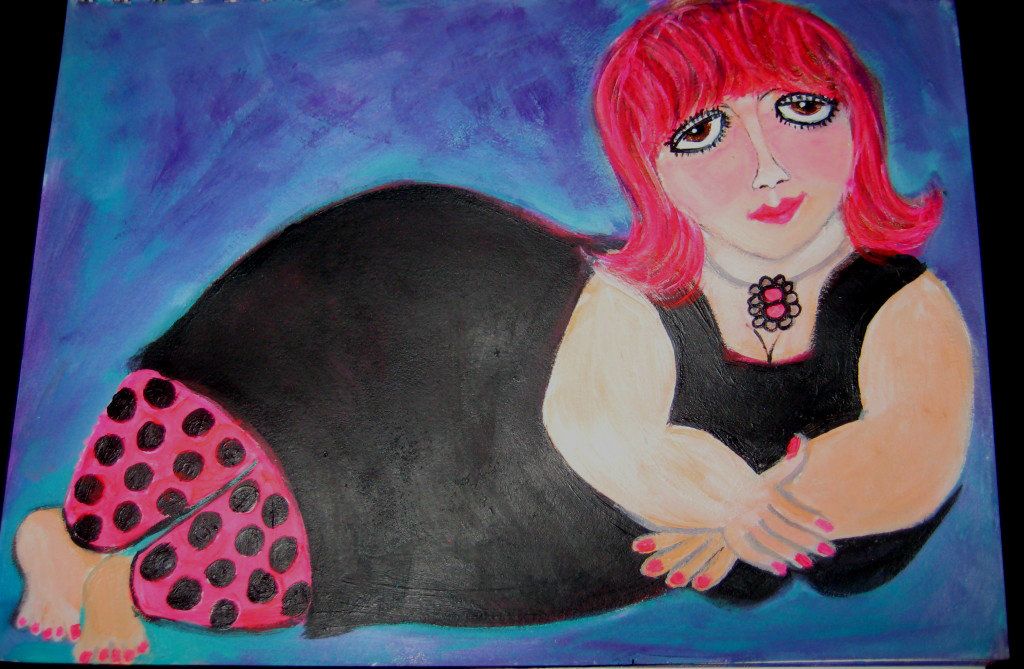 Alpine in Acrylic
I was absolutely sure I wanted to get married until I passed by my dad. As he hugged me I began to cry, it continued all the way down the isle. No one knew I was blubbering because I didn't want to give up my name! They probably thought it was tears of joy, or did they??? Was that a warning sign?
Mavens Mess in Acrylic
I was too young! In retrospect my marriage probably manifested from a need to escape my tumultuous home life. I enjoyed playing house, but the first time he screamed at me for leaving the cupboards open the love started dying! The pounds piled on.
A few years later I lost the weight, got a cool car, grabbed some independence, lost myself in work and friends. Had loads of fun outside of my boring marriage. Sewed, decorated, baked, bowled, golfed, anything to lose myself in life, always longing for a deep intimate, kind, love connection!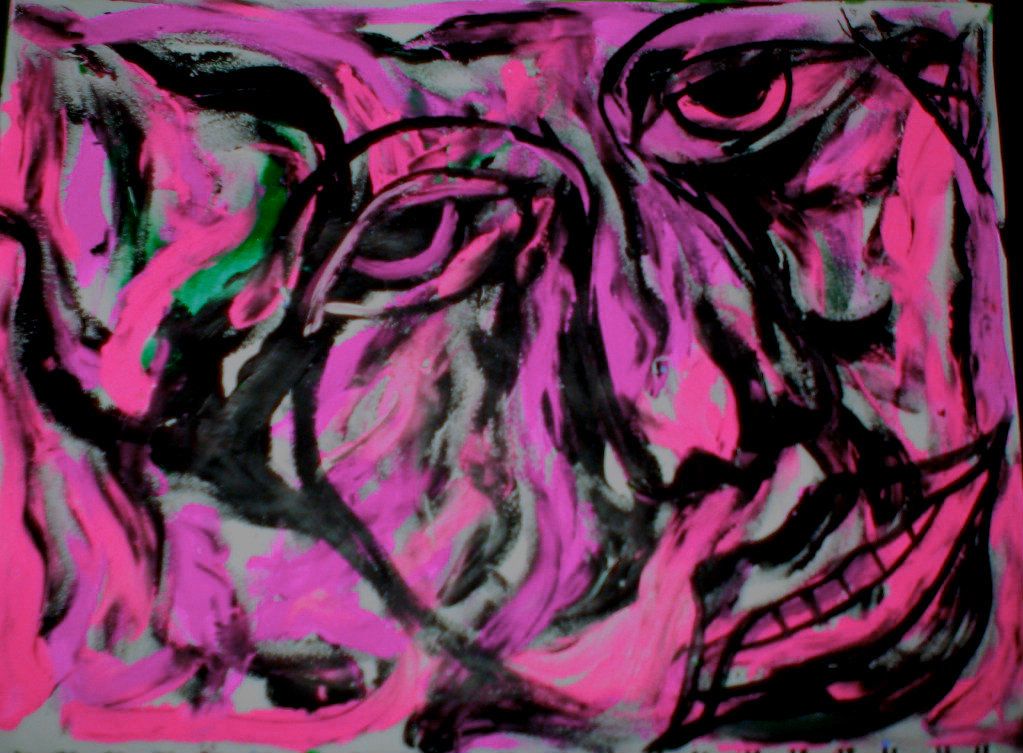 No matter how I would placate my man, nothing changed. Eventually I left for a few months. Although I shouldn't have returned, I have no regrets. My daughter was born a few years after I returned, a new house was purchased, pounds piled back, life went on the same for another ten years.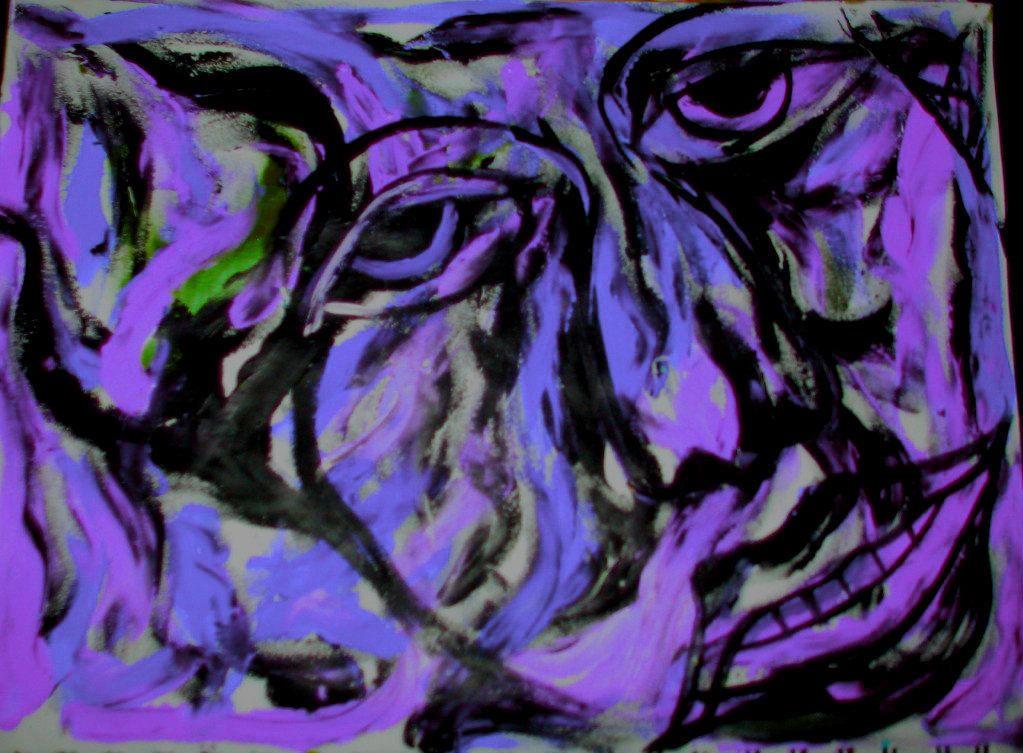 Except now I had my precious cupcake. So many happy years with her by my side. I finally knew true love!! The joy of being a mother voided the previous twelve lonely years.
I visualized life on my own. Wanting to deter watching that video tape of cupcake reliving my life!! I wanted to raise her with peace and love! The twenty three year Marriage ended so ugly with a rough two years to follow.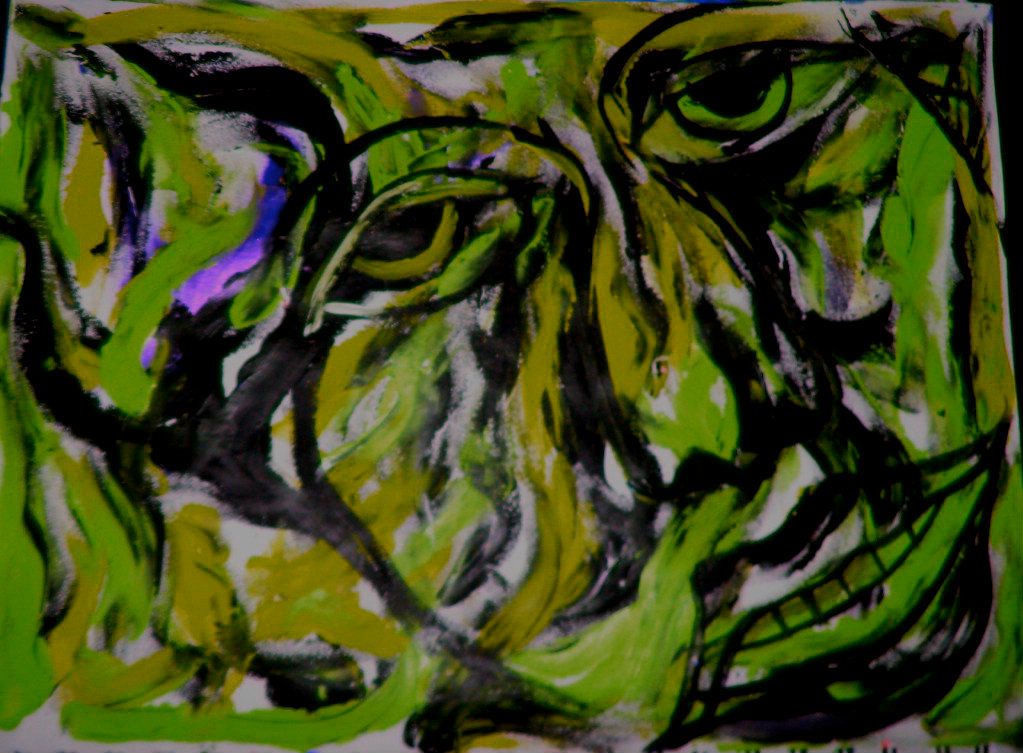 There was a huge sacrifice. I no longer had the means to give my child everything she deserved!! A higher education, a proper grad dress, a proper wedding, extra curricular activities, trips, driving lessons, and fiscal help. All things people around me gave their children! I was always happy for the others, and yet wished my child had those opportunities too!!
Instead I gave her a peaceful home, love, loads of silliness and laughter! Despite her missing out I think she may truly be one of the happiest and most grateful, generous adults I know. She doesn't need jewelry, big diamonds, fancy cars to be happy. What makes her happiest is security, her hubby, her occupation, charity work, travel, fresh raspberries off the vine, a picnic, a board or video game, a yummy meal, a good coupon deal, a freebee, extended family, the ocean, her aunties my friends, and her mom!!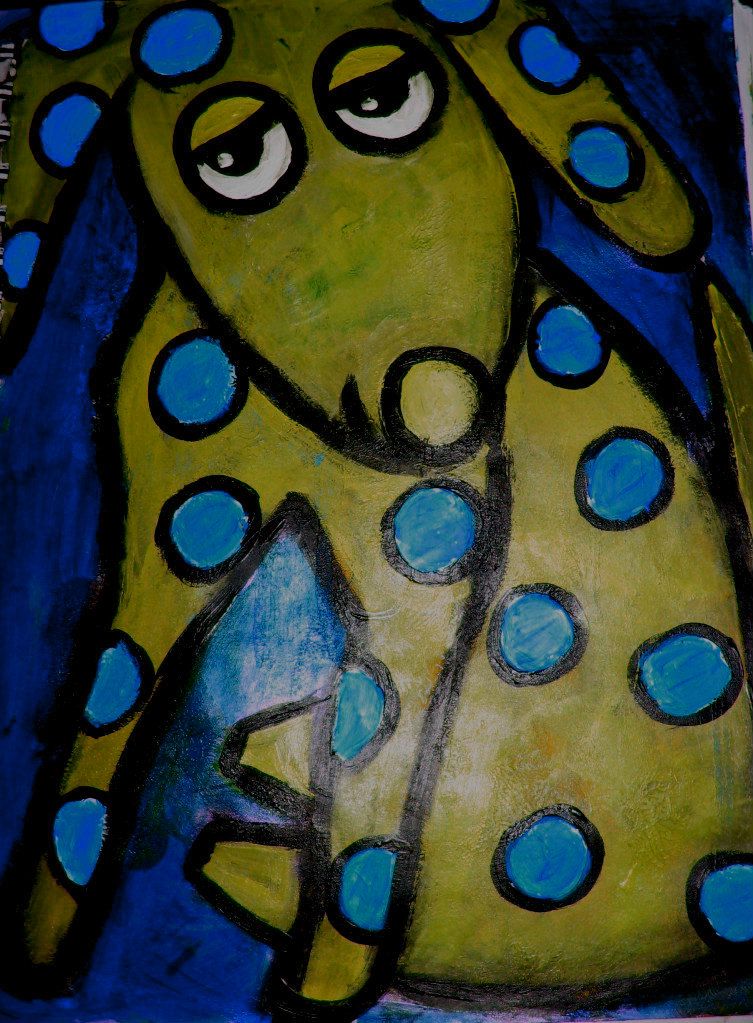 So when you feel upset because you can't provide everything you think your children want, or need, remember my story! What truly makes your child's happy? Had I stayed married, she would have had all she missed out on and more!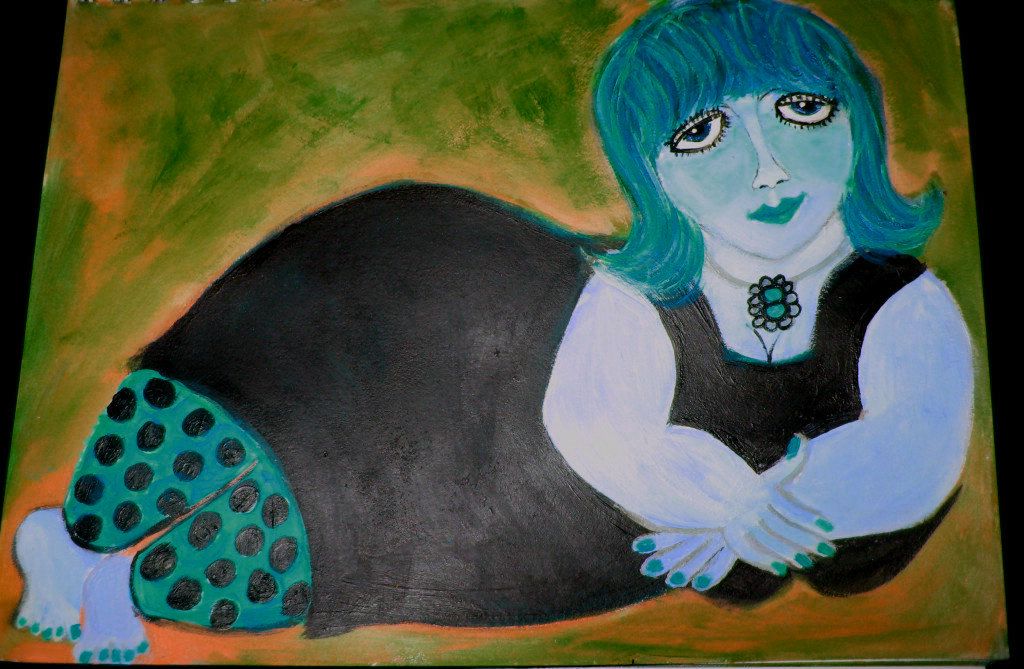 Alpine is a work in progress!!
But would she be that same wonderful highly ethical woman I love and admire? Or a woman striving to live up to and surpass all the opportunities she was handed, in order to feel, find happiness??