Paint party Friday has once again arrived so quickly, I've been in a quirky mood lately which is reflected in my playing in paint!! Hope my characters bring about a giggle!!
You can also check out 29 faces of September on Ayalas blog which I'm participating in!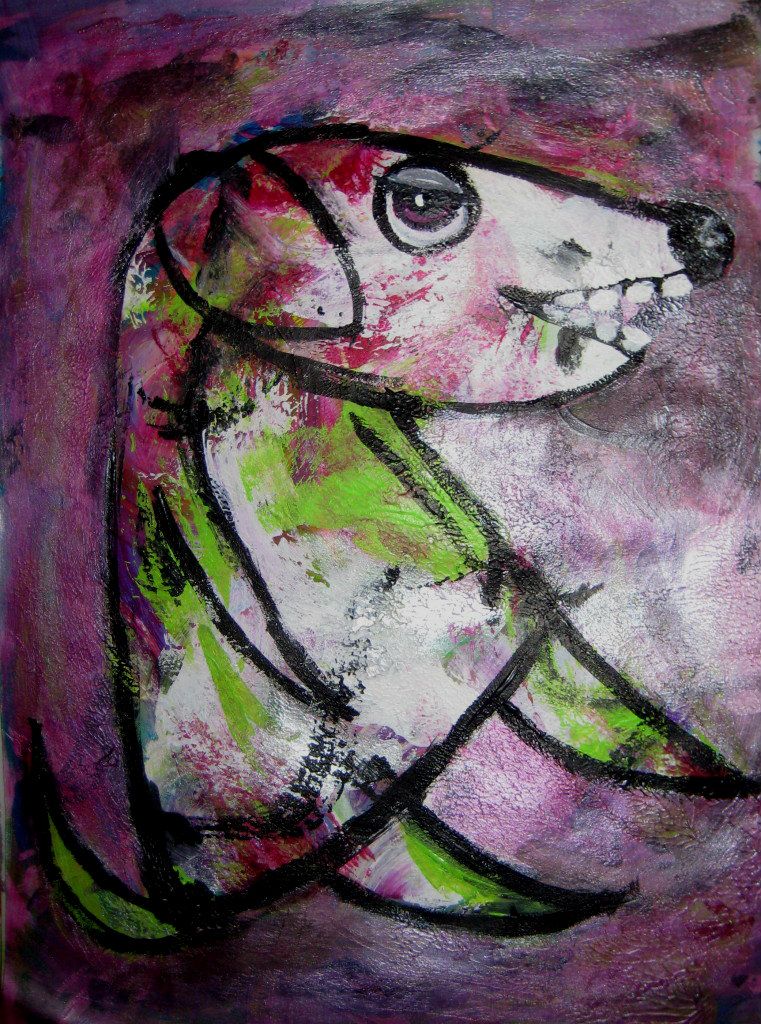 Cola original acrylic on sketchbook
I read an interesting blog post last week about gossip on Jessica's blog that sparked today's post! . As negative as gossip can be, there can be positive attributes to idle chatter!
Odena acrylic in sketchbook
Ten years ago my brother noted his sons class of five year olds, the boys vroomed their trucks on the floor, and filled sand buckets while making grunting sounds. The young girls sat around a small table admiring each others clothing, chatting about hair bows, their likes and dislikes! This being said, most women are chatterboxes very early!! Unless of course they are bashful like my daughter was.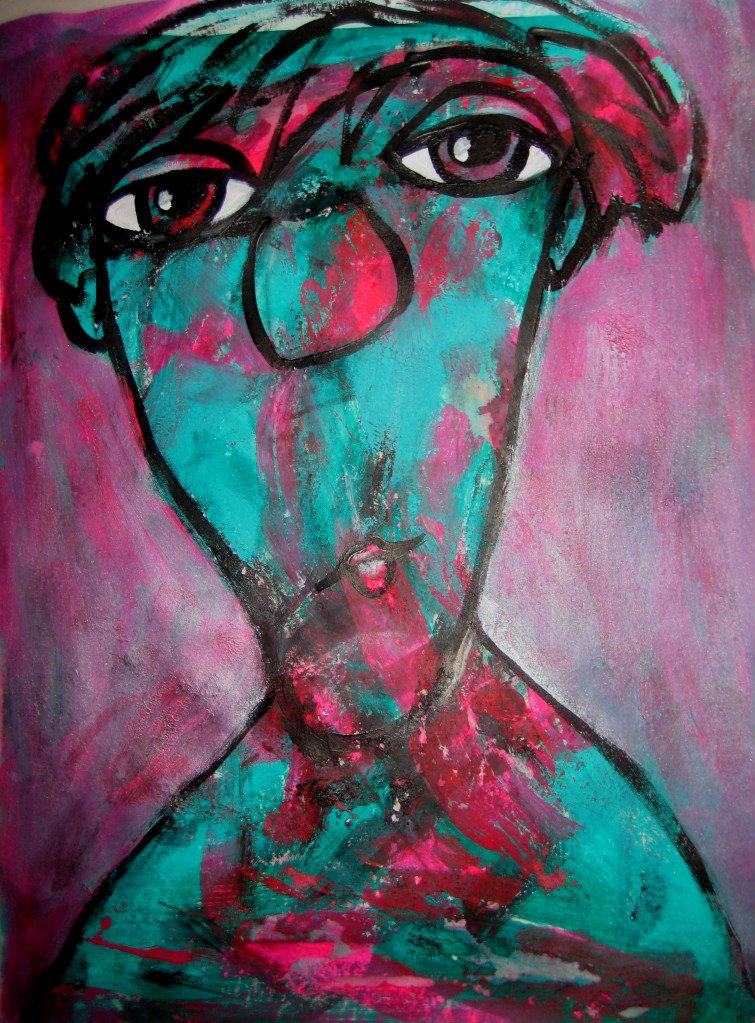 Heath original sketchbook acrylic
For what ever reason, some women can be malicious, facetious, and out right nasty when talking about other women. However if we dropped the negative side of gossip, we can really make a difference speaking about intimate issues with each other and about each other. Womens chatter can bring about great change! Hone and spark intuition, alter perspectives, plus induce self reflection. As ugly as gossip can be, there are positive components to intimate small talk.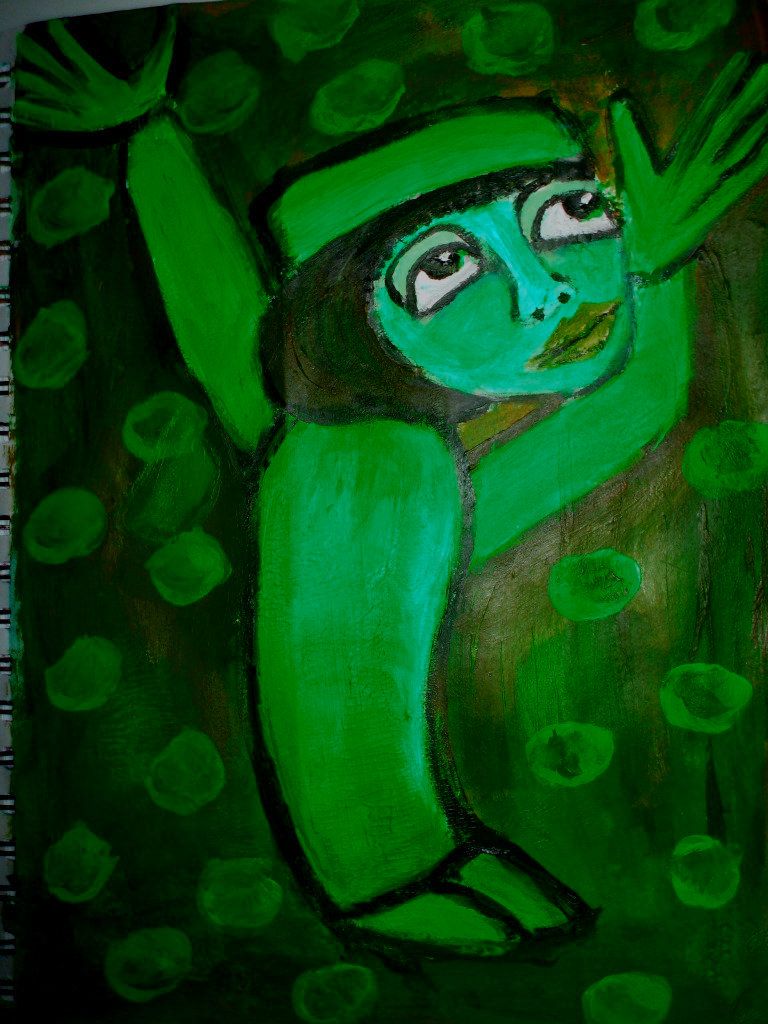 A group of school supervisors often gossiped about this one child on the playground, how he always wore the same clothes everyday. The child also had behavior issues. Delving deeper, these women discovered he lived with a jobless single father. The women gathered together enough money to buy the boy some new pants, shirts and stylish runners so he could fit in with the others! I'm pretty sure they took him under their maternal wings too!!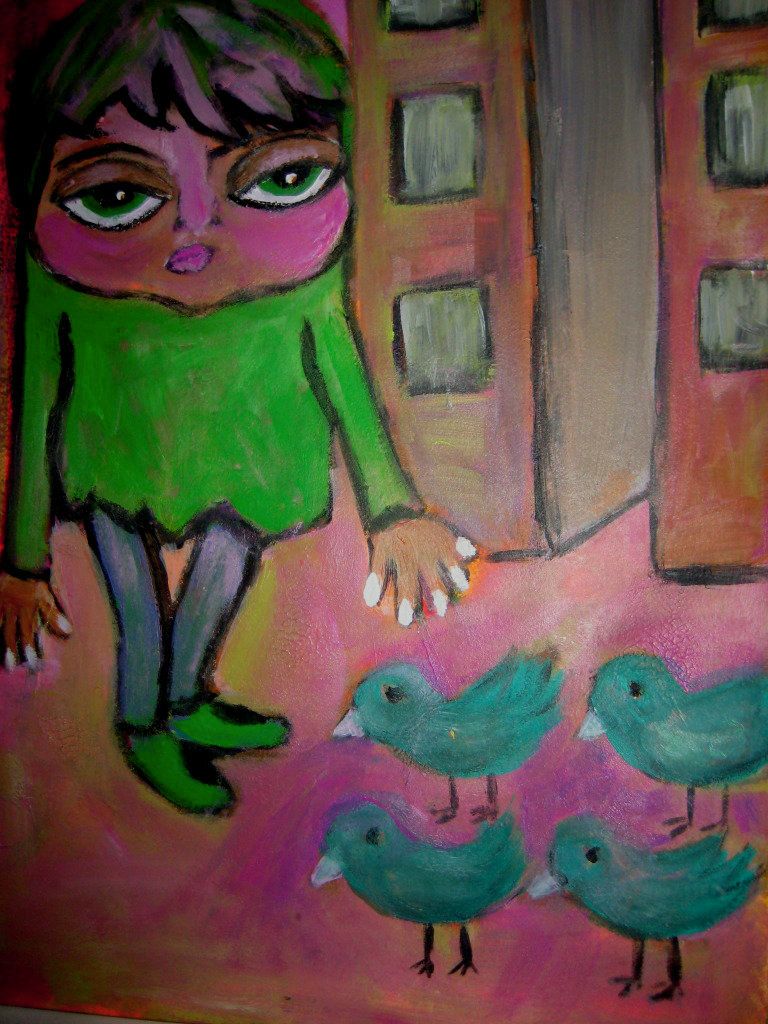 Calvin original in a sketchbook
Cackling about suspicions of odd behaviors can alert woman to be wary, for their children, and themselves!! Doubting yourself, then running it past a detached friend can put alarm in perspective. As women we doubt our self too often!! Even when our intuition is screaming for us to investigate!!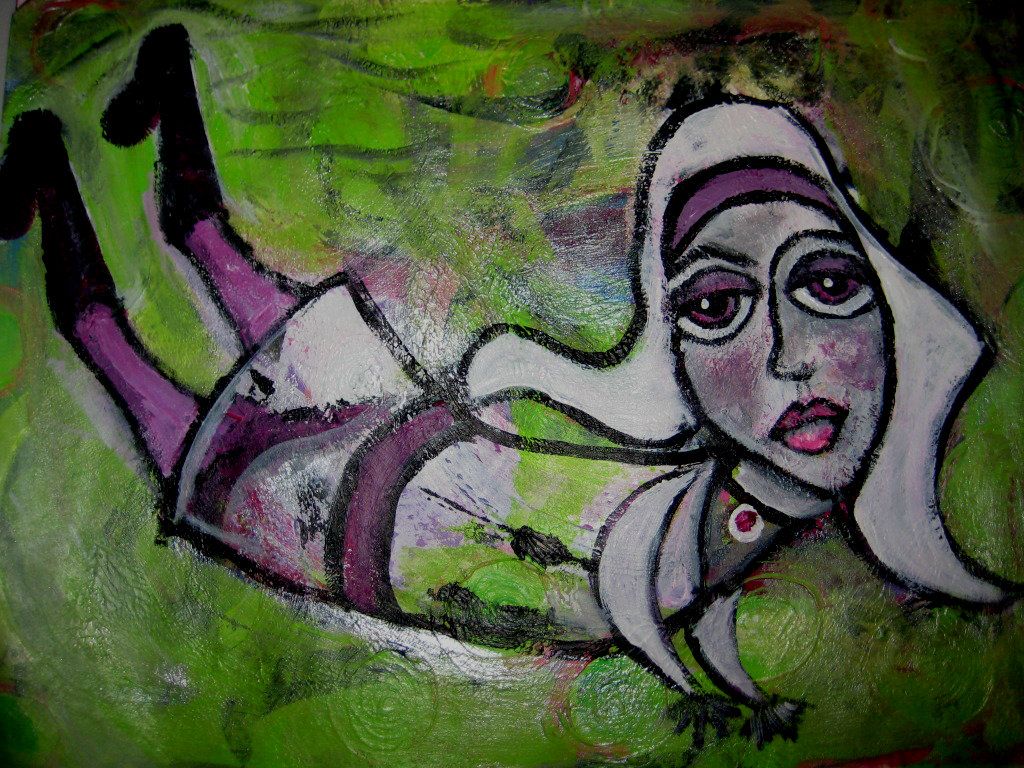 Eve Original acrylic in a sketchbook
I worked with a man no one liked. I never understood their disdain. As my boss he'd always been fair and kind to me! He was a great conversationalist and I enjoyed our breaks together. The rest of the staff called him rude because he never responded to them when they said hello! I thought that to be odd. I decided to try calling his name while standing behind him, I did it several times, elevating my voice as I went. Finally he responded and I realized his hearing was impaired. I noticed there was a lot of scaring on one of his ears, but he never spoke of it!! I imagine there was a story there... However I was able to adjust my co-workers onions opinions with what I discovered!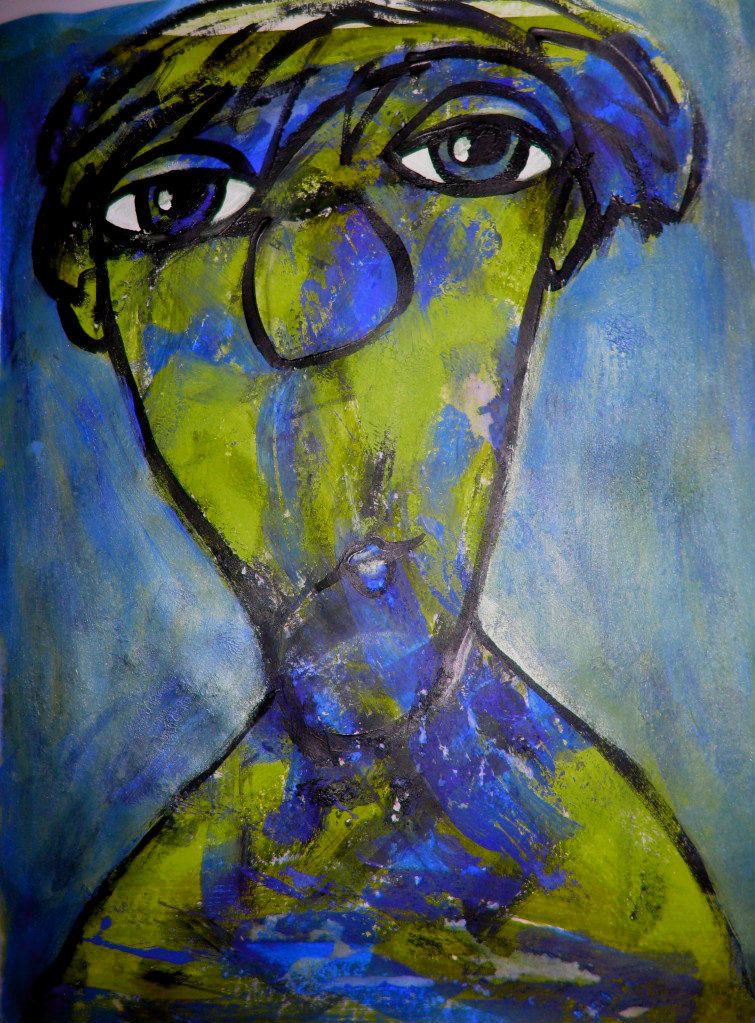 A women who loves color, lives loud and proud driving her child to school with pink seat covers in a jeep with the roof off blaring loud music, I had often been the brunt of gossip. When my daughter was ten I asked her what she liked most about me, she said," You never care what other people/parents say about you!" Which meant letting her wear a fake nose ring when she was eight to an educational " Birds and Bees" lecture!! Previous to having my own nose pierced at forty to commemorate the pivotal birthday!! I could see the mothers heads spinning in exorcist fashion, wondering if my child had a real pierced nose. While my daughter and I built intimacy giggled at their reactions. I knew it was deemed inappropriate, yet I would never sweat the small stuff. Nearing twenty seven my daughter doesn't have her nose pierced, and has no tattoos, even though she works in a world where they are revered!! If it didn't hurt anyone, including herself I let her do it!!
Years ago one of the mothers of my daughters classmate asked me if I was an artist, I laughed in hysterics while blurting an emphatic NOOOOOOO, I asked her why she thought that. Well you and your daughter dress so brightly and just the way you are, I thought for sure you were an artist!! She knew before I did!!! What the rest of them said or thought about me, well, that was none of my business!!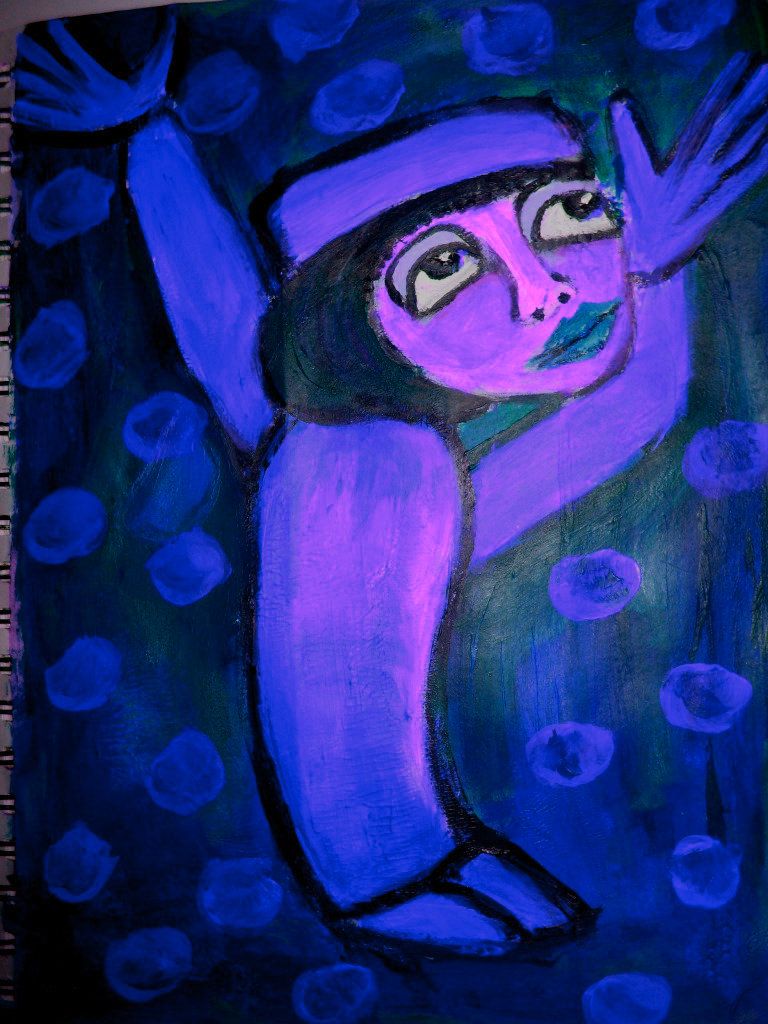 There is always gossip floating around that can hurt us, however do you remember a time when gossip gave you an advantage, taught you something, or helped another? I'd love to hear!