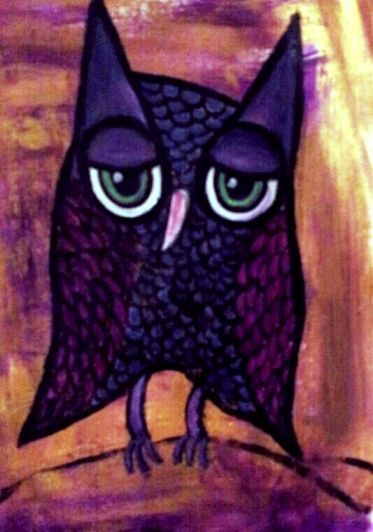 For Paint Party Friday I'm sharing a few very basic pieces I painted then digitally played with as I was experimenting with my new android phone!
My dad passed away on St Patrick's day 1986 twenty seven years ago, six weeks after my daughter cupcake, his first grandchild was born.... What better way to keep his gentle spirit alive than to remember him on my blog! Dad was a menial man with a big heart! At fifteen, brothers by his side he kicked his father out of the house for striking their mother!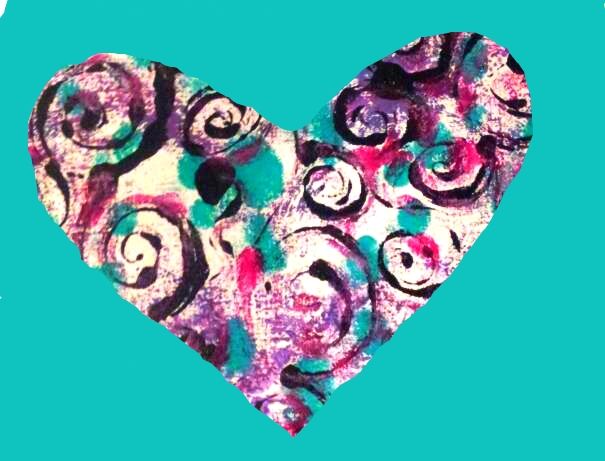 True love is Special
A bit of a wild child dad started smoking at seven and quit school at eight! Twenty five years later he built his own house from a book!!! A very nice home it was. He built me a sweet little playhouse with a dutch doors then painted it white and pink to match our house! I was daddies girl. I always knew he loved and understood me!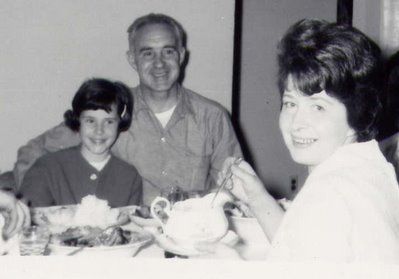 Mom, Dad and Me in the 60's
A wonderful ballroom dancer, Dad would serenade as he swept across the floor! Even after he died women approached me to express what a great dancer he was! There was no doubt he loved my mother, even when she was crabby he was kind. Such a gentle spirit, his only vice was liquor. A quiet man could become argumentative and belligerent when he drank too much. It was the only time my parents fought, still he never swore at mom. Sober he was the best guy and a great dad!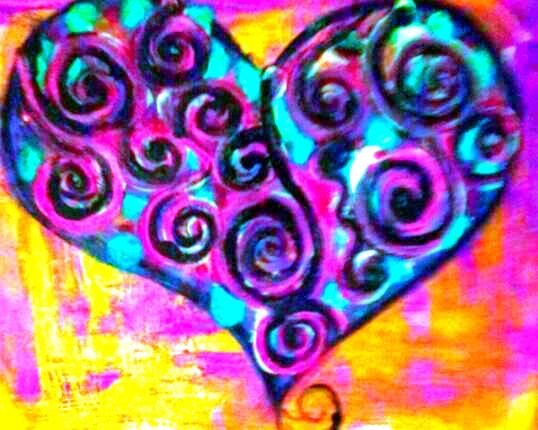 True Love is Messy
As perfect as that all sounds there were times when liquor got in the way!! It seemed the nights mom made the nicest dinners dad would go to the bar for a few games of shuffleboard and beer! Or if by chance she declared her love the previous night! Her ire esculated when he didn't call to warn he'd be wouldn't be home for dinner! My feisty mother would stew all evening. No measure of talking could calm her furious spirit! Instead moms little five foot frame would lunge at him as he came through the door. One time ripping the buttons right off his shirt ! Knowing full well she'd be sewing them back the next day! Feeling no pain dad would hold up his hands to protect himself. One time she was waiting outside with the hose and soaked him from head to toe!! It was all pretty traumatic until years later when we all laughed about it!
Dad and I
Mom was always worrying about him driving impaired. Once she had me drive her to the bar to get his keys! She waltzed her five foot self into the bar alone, walked up to his table of three people, grabbed his keys, knocked all the beers off the table, kicked him in the shins and walked out!! That scene is forever in my head as I chuckle to myself!! She was so mad she couldn't even speak!!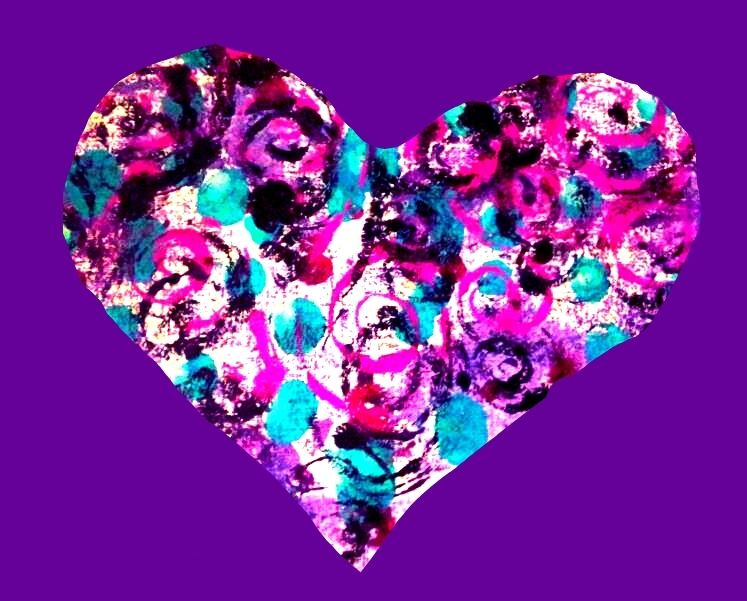 True Love is Passionate
It was hard to witness as a child and I vowed to never put my cupcake through that!! Some may feel it's disloyal to expose your family on a blog. Of course ugly is only part of the story. My dad loved my mom implicitly, and he tolerated a lot too!! The moral of this story is that they loved each other deeply and we always knew it! Even though he never bought her pretty things, he did a lot of nice everyday things for her! Mom died five years after him at the exact same age. Even though it was cancer that took her, I'm pretty sure it was a broken heart she died of! She was a good woman and he saw past all her faults and stuck through the tough times as did she! They had loads in common and had lots of fun together playing cards, golfing, bowling, gardening, dancing and partying with family!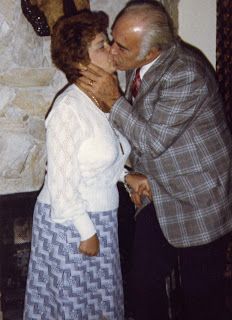 Mom and Dad after 36 years of marriage. Look at her squeezing his hand!
As I watch couples have a revolving door of partners, I feel sad that they will never know the longevity of true love in all it's messy reality! Their kids, my kid will never know the security of two parents who love and enjoy each other through all the ugly tough parts! It's a learning curve many will never experience today! True love in all it's ups and downs is complex and needs to be explained that way!!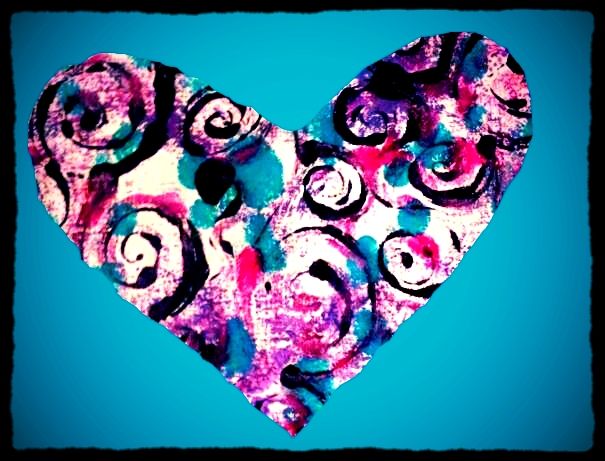 True Love is Worth it!!
Were you able to witness or experience the longevity of true love?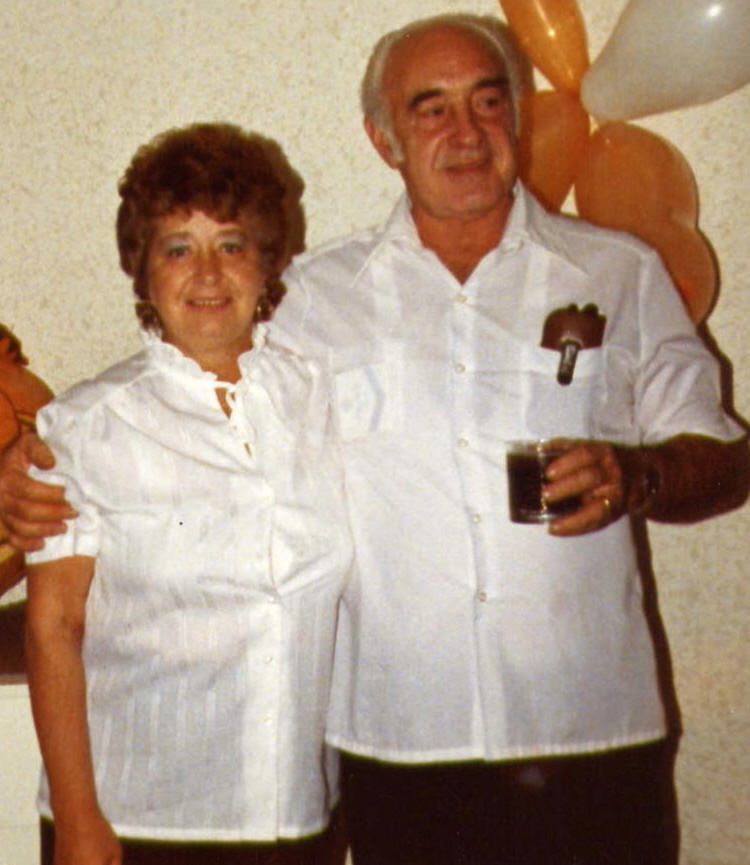 Mom and Dad on his 65th birthday 16 months before he died!
I have very few, this is the last good one of my parents together!
Years ago it was time consuming and expensive to develop photos, there is no excuse now with digital technology!