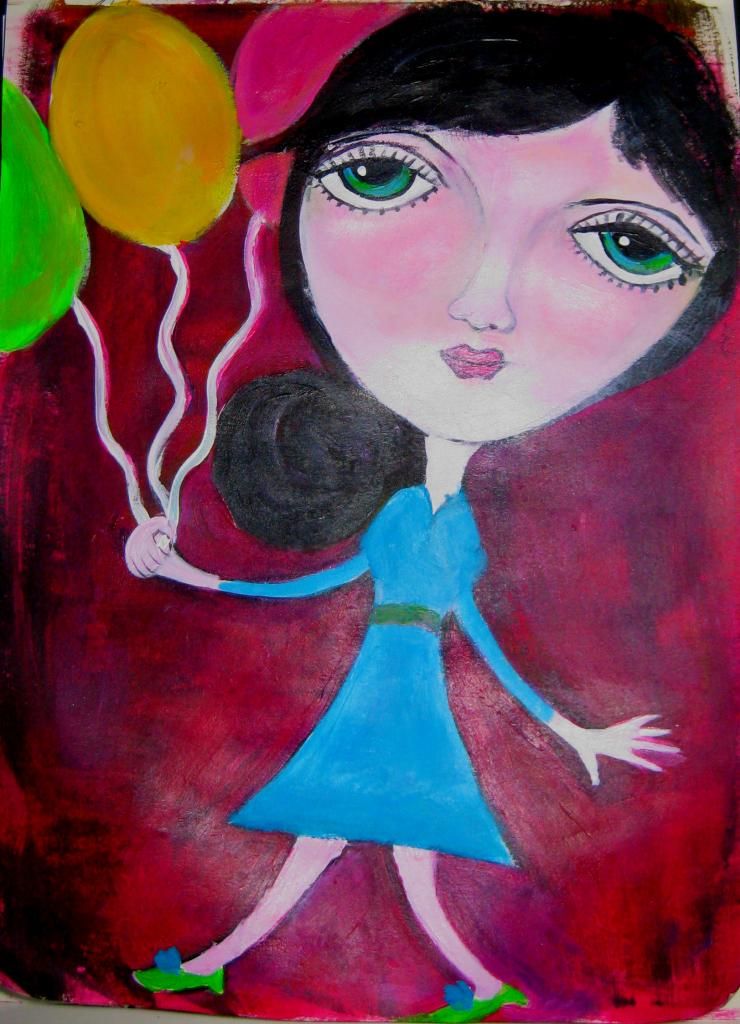 How can women birth and raise children, help friends,balance budgets, run a business, a family,a home, work full time, volunteer, facilitate large functions and celebrations, coordinate Christmas, Easter, Hanuka, baptisms,and birthdays and then doubt their own creativity?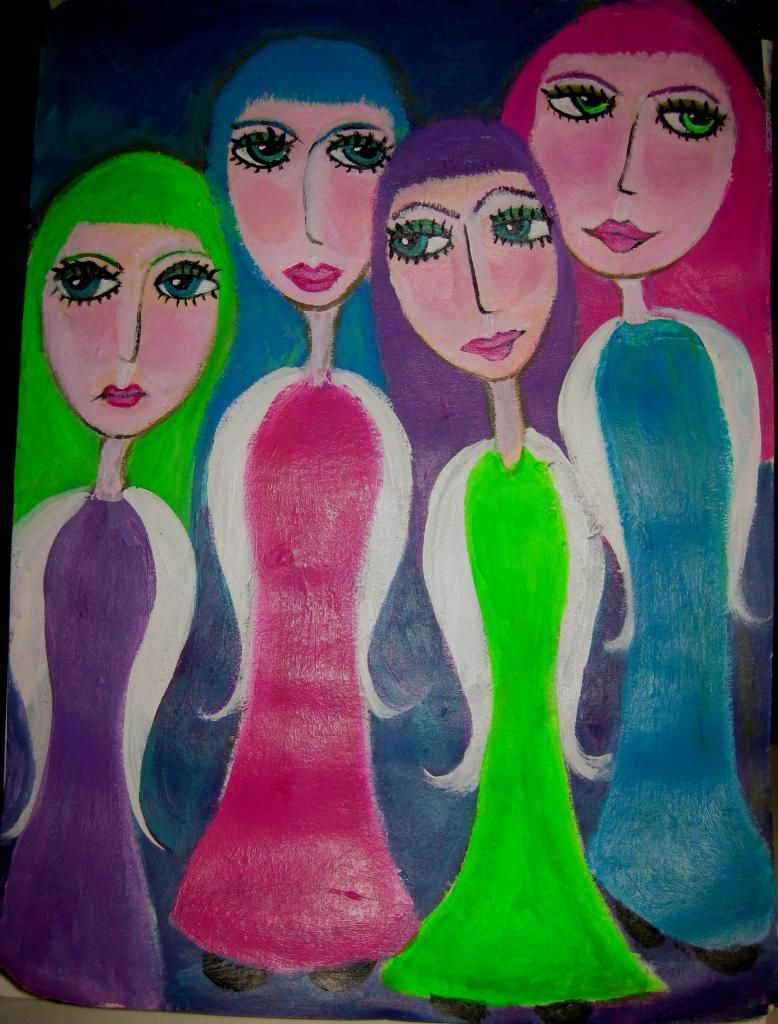 Every waking moment our brains are in constant motion of what needs to be done!! Plagued with obligations, laden with guilt about all the things left undone! For calls and emails not returned, for neglecting friends and family in lieu of necessities that take precedence! Wishing days would stretch and time would stop to fit it all in!! Women are human miracle workers! Still they doubt their god given talents, harshly judging their phenomenal abilities!! Why?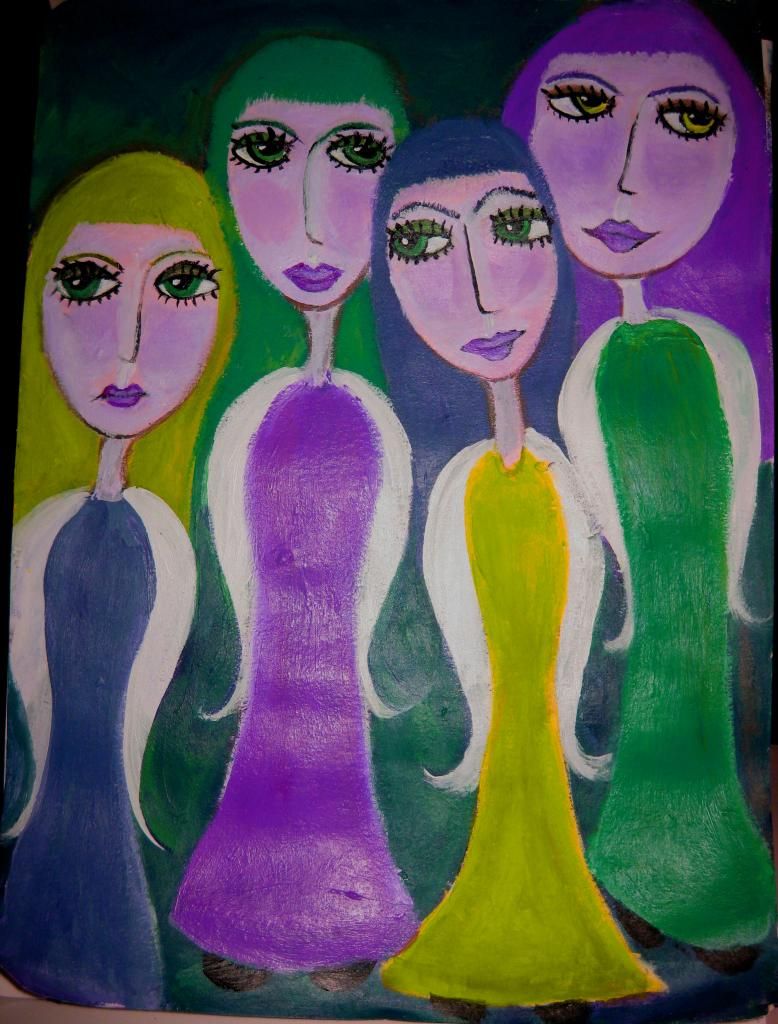 Lately I have witnessed such talented women question their own creativity! It saddens me to see an admired Licensed artist feel she doesn't measure up to her peers, in fact I see many artists that way. While another feels depressed because her inner gremlin talks crap in her ear. I was shocked to hear a few family members admit their inner doubts about their personal talents. Wow this makes me so sad!!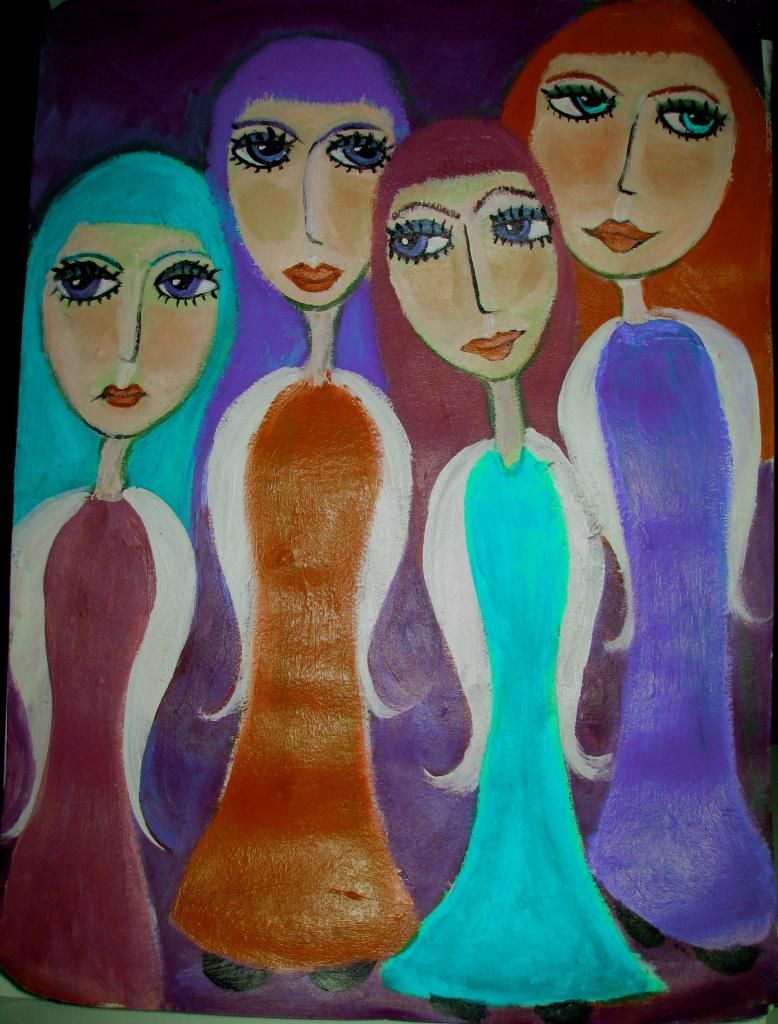 Throw up your arms ladies.....Stretch yourself, shake off the gremlins and take those creative chances!!! Some will love it, some won't, but that's okay! Art is like ice-cream, we don't all like the same flavours!! It doesn't mean you're a failure.....
I am the lucky one....I create because I have to. It feeds my soul. It's irrelevant if someone likes it or not, but I love it when they do because it's something I have to do. I have been coloring since childhood and never understood my desire for color, to be honest I still don't .....then I started decorating my homes crazy colors....


My whole life I've spent any free moment creating something,
either writing, crocheting or baking...because I loved it!! It's a bonus when anyone likes what I do, but not a necessity because I'm a budding self taught artist...who until a few years ago choked on that title!! I am taking baby steps and enjoying every moment along the way!!

All you creative superstars....please embrace your artistic abilities with verve!! Never let your inner gremlin take hold, because you are amazing!! So many of you at paint party Friday inspire me so much!! I bow to all of you who put yourself out there with such passion and I praise your diverse styles and tenacity!! Enjoy the process because all of you have something very important to share!! Thanks for being you!!

A prayer by Macrina Wiederkhr
"O God,help me to believe the truth about myself
no matter how beautiful it is. Amen"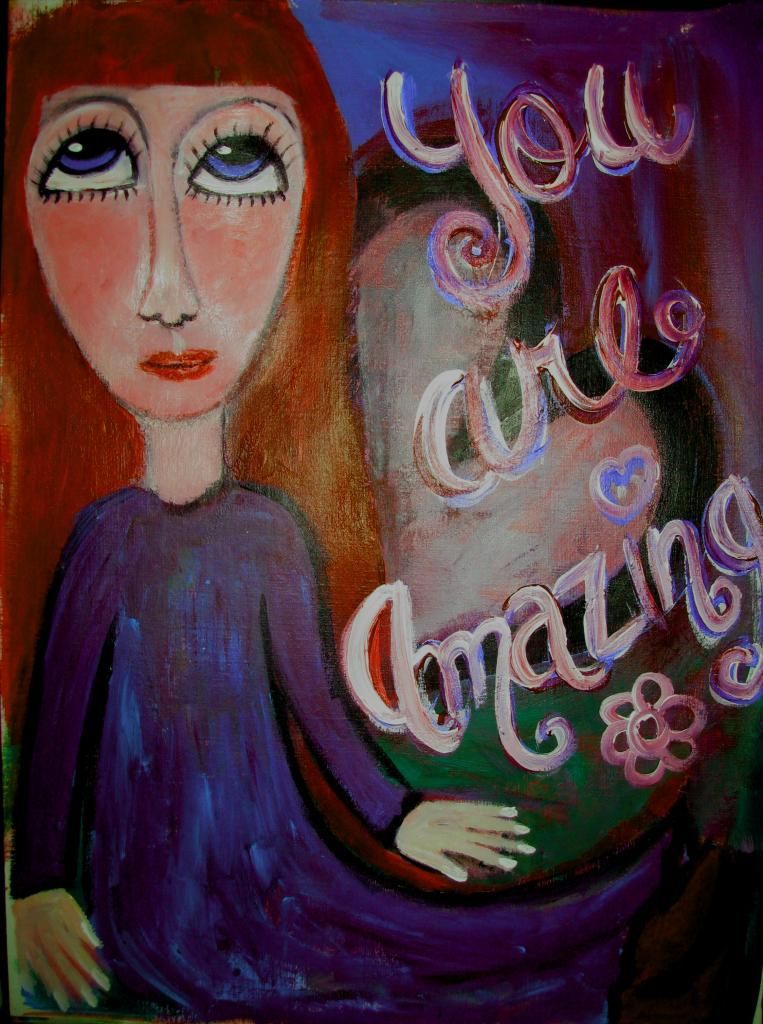 I hope you can find some humor and wisdom
in this poem I wrote in 2007!!
She's a Mental Pause Mama
Forgot her keys today
She thought she plucked her chin hairs
But more came out to play
She should have worn her glasses
To see the ones she missed
Of course she'd misplaced them
They vanished with her list
Mental pause Mama
Wondering if she's sane
Today she felt grumpy
Yelled at the dog again
Poor thing didn't move an inch
Laid quiet, an took the blame
He didn't bother to react
She'd forgot his name
Mental pause Mama
Is trying to find her muse
It did not arrive today
So she called upon the booze
Stifled thoughts many years
Being everything to all
Now in the dusk of life
She hears her muses call
They say "you go girl"
Grab your bliss and run
Favors canceled, kitchens closed,
Time to have some fun
Mental pause mama
Found herself today
She bought a bumper sticker
Says "I'M DEAF….. NOW GO AWAY"
What do you need to let go

of to free up more time?
I'm tryi

ng to stop

being a

co-dependent

to people who tend to

create their own

problems!!
Please visit my friends at Paint Party Friday!