If Cupcake whined when she was little, I'd ask," Is that whining?" knowing it took a lot to anger me she would usually stop immediately. Sometimes she giggled when I used an authoritative voice because it was quite unfamiliar to her. Instead I used my eyes to discipline direct her. I never liked to embarrassed myself or her by yelling like a banshee! Ultimately my goal was always to direct and correct behavior. Not saying I didn't feel like pulling my hair out by the roots when at four she'd whine as I prepped dinner! For the most part though she listened or watched for eye signals! If she acted improper, it was usually something I forgot to teach along the way!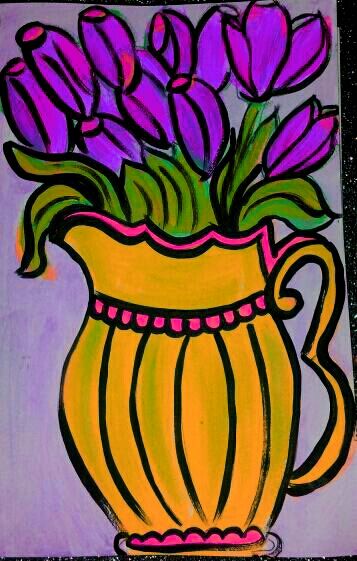 As a preteen/teen she had her moments like they all do! When she'd whine, or get crabby. I'd say in a terse voice, " CHANGE YOUR ATTITUDE!" I had buzz words for my child and didn't even realize it at the time!! "DANGER" for when she was a toddler about to grab at a coffee mug or touch a lamp cord....I never used that word otherwise........
"WEIRDO ALERT," warned her to stay close to me until I figured out what the weirdo was all about, assessed if things were safe.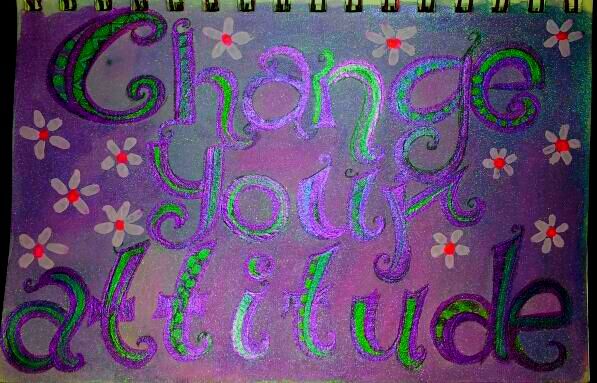 This did not photograph accurate...done with twinkling H2O's
" CHANGE YOUR ATTITUDE" was used for times Cupcake
was crabby or whiny for no reason.
As an adult, when things stray in an adverse direction, Cupcake will regroup, and "change her attitude" It's never overt, but she rarely stays stuck. Instead her attitude changes to gratitude, positivity, hope, or faith...even when things are at their worst she will change directions or thought patterns. I am so fortunate to witness my daughter work life out with such wisdom and finesse!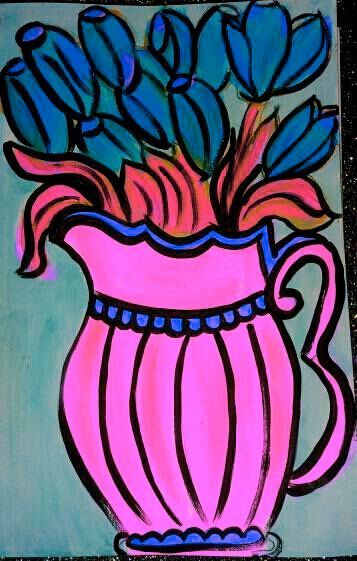 I've seen her clean out a closet gathering things to give away, or baking banana bread to gift people. Cupcake will coupon items for the woman's shelter, or share wisdom with a less fortunate youth. She focuses on those less fortunate rather than her own problems. Some how things always turn around with wonderful opportunities being presented.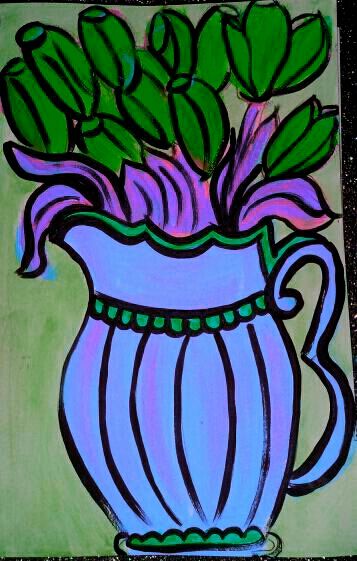 A few weeks ago Cupcake and I cleaned out a linen closet purging many good quality items to share with a young woman starting out. The rest was given to charity. Then we went through all my art supplies, purging colors I'll never use, dried out paint, sharpies and bad paint brushes.
A few hours later my twinkling H2O's that have been missing several years showed up.They were in a closet under the stairs, tucked neatly on a shelf in a painted lunch kit right next to some shoes. It felt like Christmas.
The next day an earring lost the first time I wore it showed up hiding behind a box. I was so thrilled! Then this week my two favorite fancy blue necklaces appeared after I hid them several years back!. Don't ask.. I was so grateful it felt like winning the lottery!! Cupcake got an unexpected work bonus two days later!
While chatting with a relative I suggested that giving things away would
assure them the universe will present things you want or need, whether it be an opportunity or somethings you have been hankering. Getting rid of items that were stealing energy, has brought lost items back to me.
Sometimes I am blessed with new needed items too!
How do you cope when negative energy that keeps showing up? Do you shoo it away, and ignore it, wallow in it, or change your attitude to a new direction or thought pattern?
This is my contribution for the wonderful Paint Party Friday you can find other creative souls there weekly!