Patches My daughter likes best
Check out all the inspiring artist at paint party friday. For some reason I have been doing cartoon dogs lately! And one Owl!! Maybe my muse is guiding me to do a child's book! These will also be used as my faces for the 29 faces of May! I've started Lisa's " The Wright Brain Stuff" e-course I was so fortunate to win!! It's going to be so fun!!... I think there is still time to join in!!! I am very busy trying to keep up this week!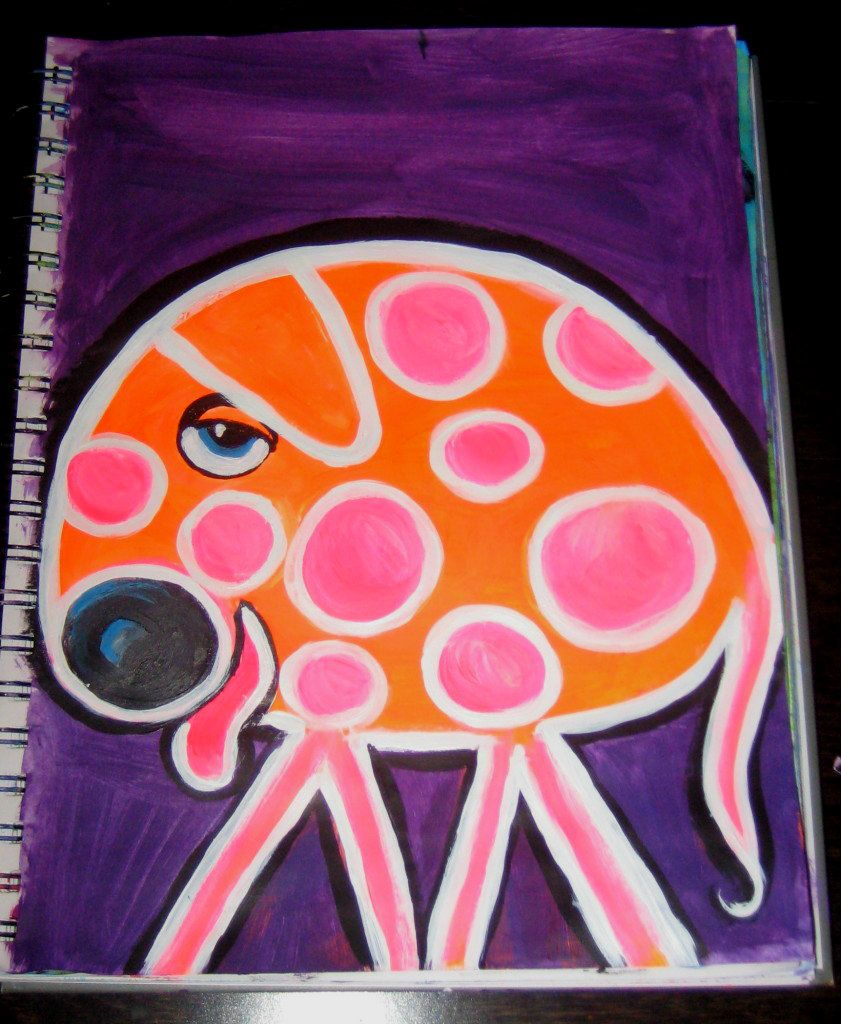 Gabby I like best
Twelve or more years ago I had dinner at a woman's home. I didn't know her well. Her place was adorable with old furniture all painted white and beautiful! On her wall was the most amazing painting of a large flower. Mesmerized, and in awe of this flower I asked who painted it, surprised to hear it was her. Curiosity piqued. I asked when she started painting, and was shocked to hear she was fifty, since she was just over fifty then!
It seemed like she had been painting a lifetime, her work was polished and professional. I inquired a little more. When she was young mother working on a batik of the virgin Mary, her husband came home for work! He yelled profanities at her, wondering why she was working on that crap when there were so many other things needing to be done. The man completely broke her spirit! She folded up her canvas, put it in a drawer and never touched another piece of art until she was fifty!
Two kids later she divorced the man! After a thirty year roller coaster ride, and failed second marriage she came back to her art! She's a stylish woman, yet I've heard a few family members criticize how she acts and looks! I felt very defensive for this lovely artist and spoke up vehemently.
I absorbed this woman's story and how others relate because she chose her art. It horrified me! This budding painter ignited thoughts of my own possibilities since I was closer to fifty than forty at the time! I haven't seen her in years yet I often think of her story , and other woman who live years like the two of us, not living up to their full potential !!!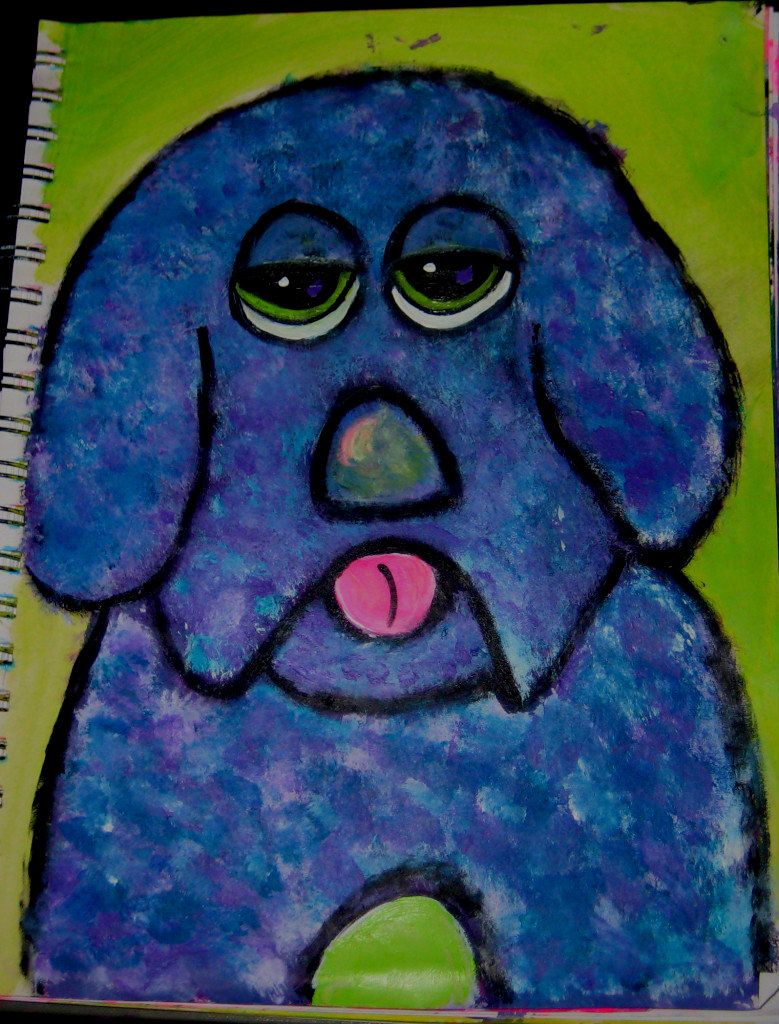 Globby Bobby
It was a few years after our meeting that I started to wonder what was laying dormant in my inner vessel! Then I met my artist friend Violette (check out her contest this month) who pushed me into blogging... that's when I really dove in, a few months before my fiftieth birthday!! So glad I did!
How about you? Have you had someone who interrupted your creative process, or dissuade you from following your passion?