I had a Birthday this week ! I'm not really nine, like the candles allude!! I am older than dirt, and spoiled rotten with Celebrations.
Here I am with three of my goddess friends, two are missing from our group. Some of these girls I've known close to thirty years now!! We did a sushi night that was exquisite! Dream goddess standing next to me made the pink cake, she also made me an amazing scrumptious lunch on my actual birthday!! When she was out of the room I snapped a photo of a new piece of art she did so I could share it here!! Don't worry I got permission to post it!!
Isn't it awesome!!! I truly love it.
She hasn't really dabbled in any art since she was a teen!
Dream goddess is extremely creative in all other areas of her life so really it's no surprise she did such a nice job!!! Can't wait to see what else she comes up with!!
I have many friends but my goddess group of six are the most modestly creative.
Done in a sketch book, this eye was painted for my e-class this week.
The following pictures are all the photo edits I did for fun!!
First I put it in a paint program so I could
add digital pink paint around it!!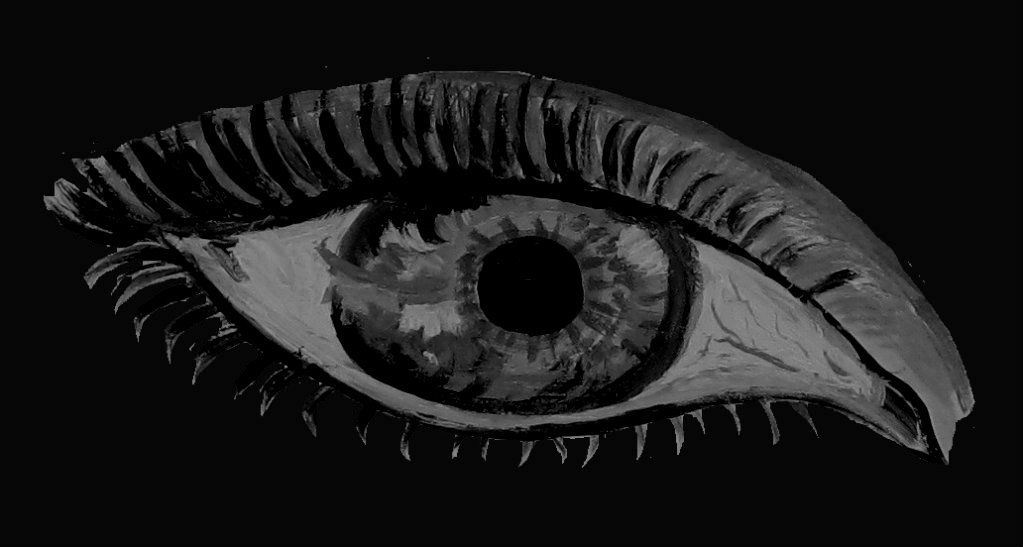 Then I sent it to photo bucket for a black and white edit!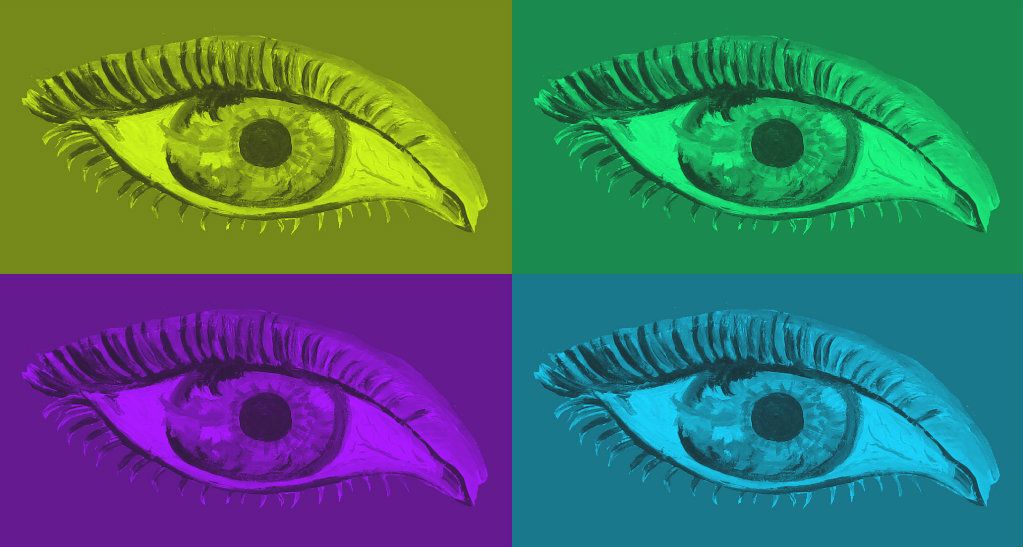 Still In Photobucket I did an Andy Warhol type edit!
Not sure what this one is called!
Cindy Lou
Dear Daughter named this feisty little painted Puppy sketch!
This is Cindy lou with her color changed digitally!!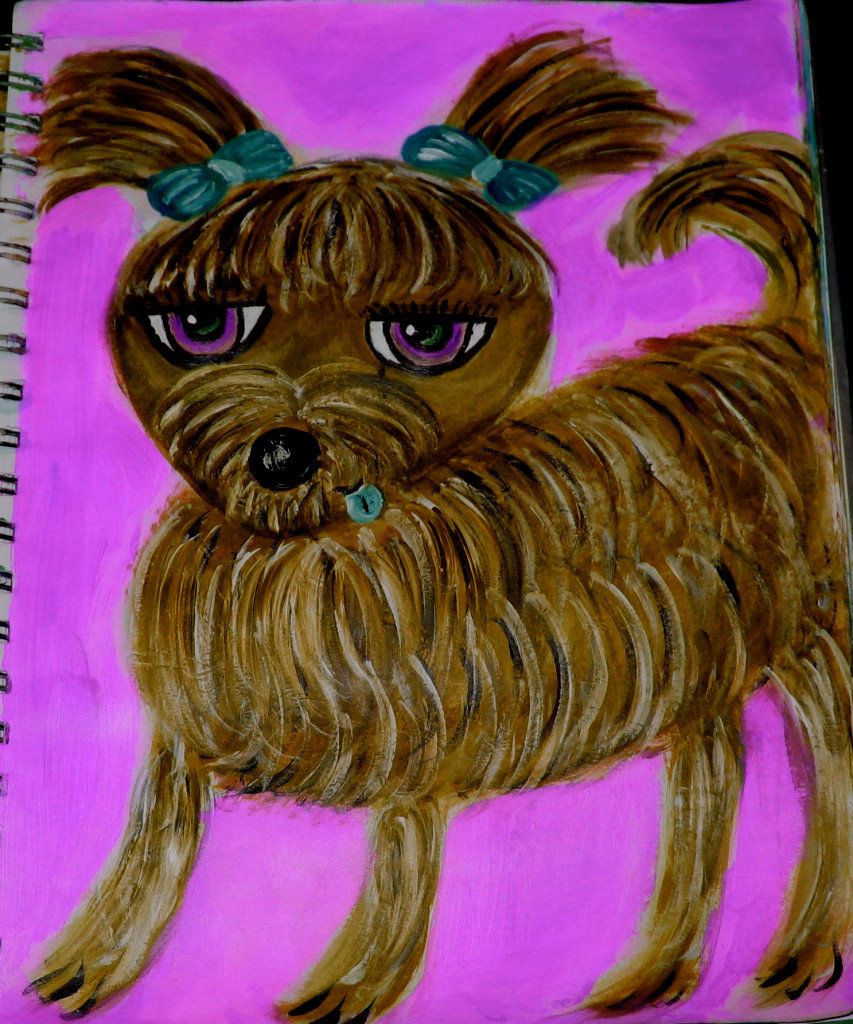 Here she is again, almost a normal color this time!!
Except her tongue is a dead giveaway, well you caught me,
this is a digitally colored too!!! Aren't they fun!!
Wish I could change my hair that easy!! Of course I'd go purple!!!
Without thinking too hard could you please quickly
rate your father from one to ten on the kind of dad he was!
Ten being top marks!Thank you for visiting this
very long post!! I hope you all have a great week!!