As you all know I love me some color, after all my characters are done I can't wait to put them in the editing program and see what colors I can change them into !! That same excitement I got as a child waiting for a piece of
spin art
, to stop at the fair, whooshes over me as I edit the color on a new creation!! Sometimes the edits are even more colorfully interesting than the original!! And it makes me so HAPPY!!! What can I say, I'm just an old dork!!!
I've been such a creating machine this week! Doing everything except the homework for my ecourse, and housework! I swear there is a creative energy that swoops into the house and takes us over! Seems like I am not alone, son-in-law the music man has been bitten too!!
Sometimes I go into such a creative trance that I forget what I'm wearing destroying unscathed nightshirts!! Dear daughter Cupcake gets tired of seeing me in paint spattered attire!! Mostly long black nightshirts!!! Cause that's how I roll, and I am a messy girl!! As I sit here loading the computer I realize I grabbed the wrong shirt once again, darn it!! It was pretty, and paint free,....yesterday!! lol Oh well another one bites the dust!! How many articles of clothing have you ruined with paint?
This is Jube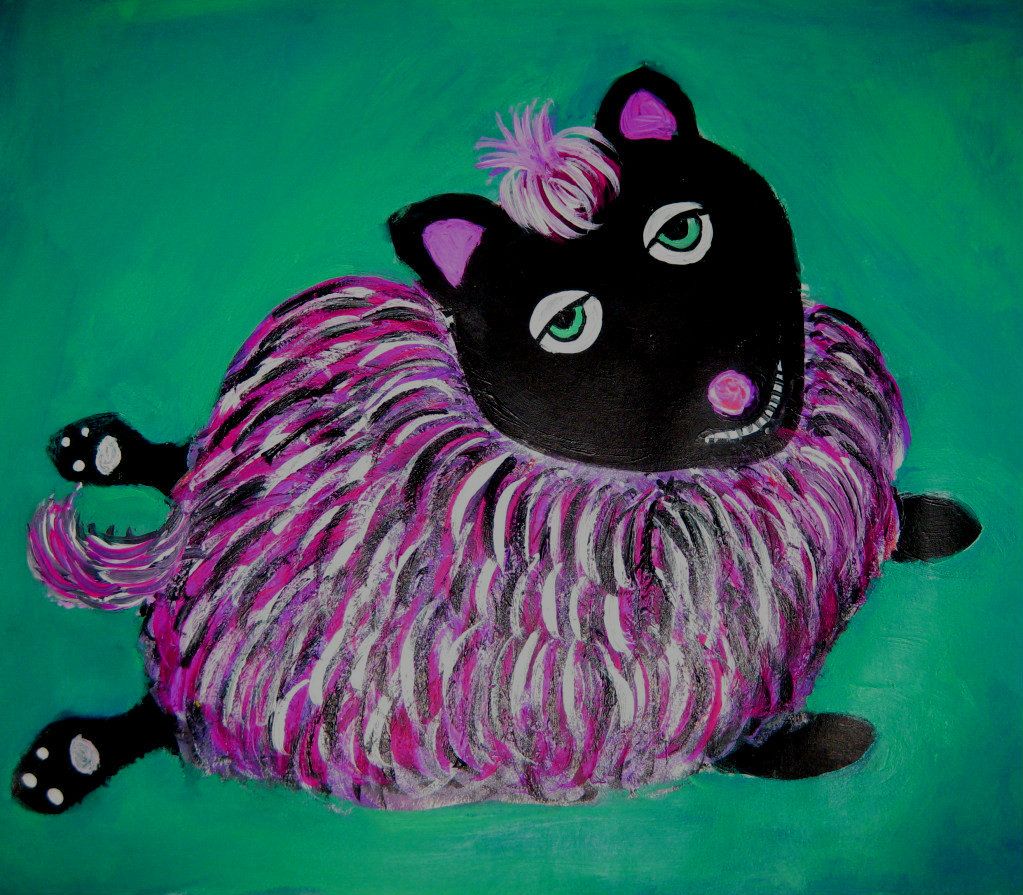 Pinky
This post is way too long so check back tomorrow and the next day to see Pinky , Suze, and Jube who has a lot of copper in him, transform into new colors edits too!!