Yippee it's Paint Party friday and I get to check out all my artist friends here!
I've had a pretty creative week. Last night photobucket was doing maintenance, my photos wouldn't load, so I'm late posting!!
Meet Clover my original acrylic! I just love doing several edits when I know I've used a lot of blended color because you just have no idea how the color will show up in the edits!!
Below Clover is Digger, who looks too much like another famous dog, but the edit make him more incognito!! I even made Digger a sister in the pink there!! Color is like a drug for me....it actually brings me elation!!!
Saw Lionel Richie interviewed the other day. It reminded of the song "Three times a lady!" The catalyst for buying a corvette in the seventies...now referred to as my disco car. A memory I'm almost embarrassed to share. It was one of the best cars I ever owned. I drove it for ten years and sold it for a little over what I paid for it!! I loved every moment of driving that car, except the one time I got stranded a few blocks from home in a snow storm. I kept it parked for one full year after my daughter was born! Knowing there was no room for a baby in a two seater I finally sold it!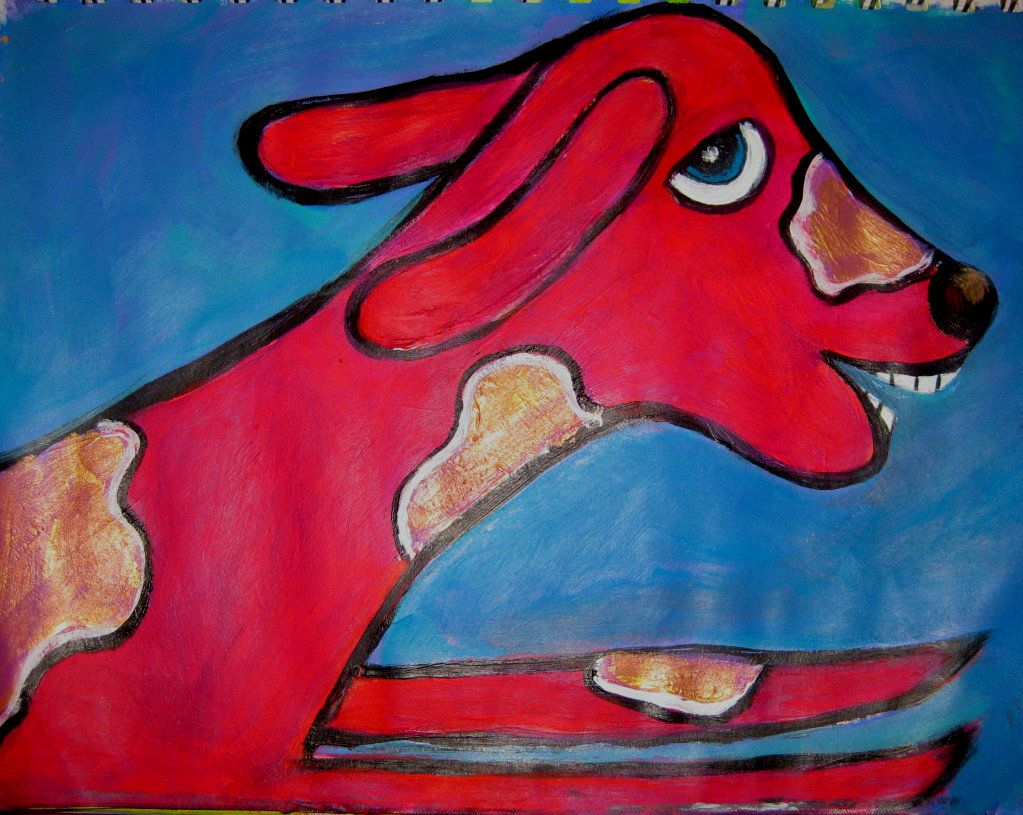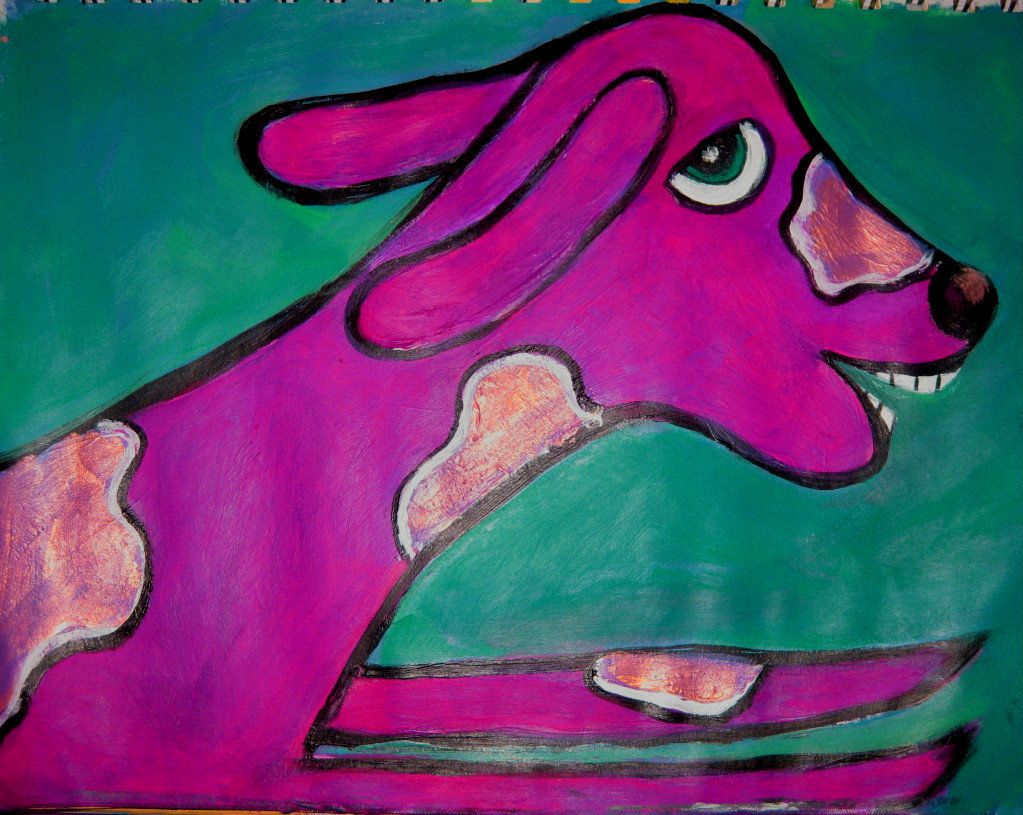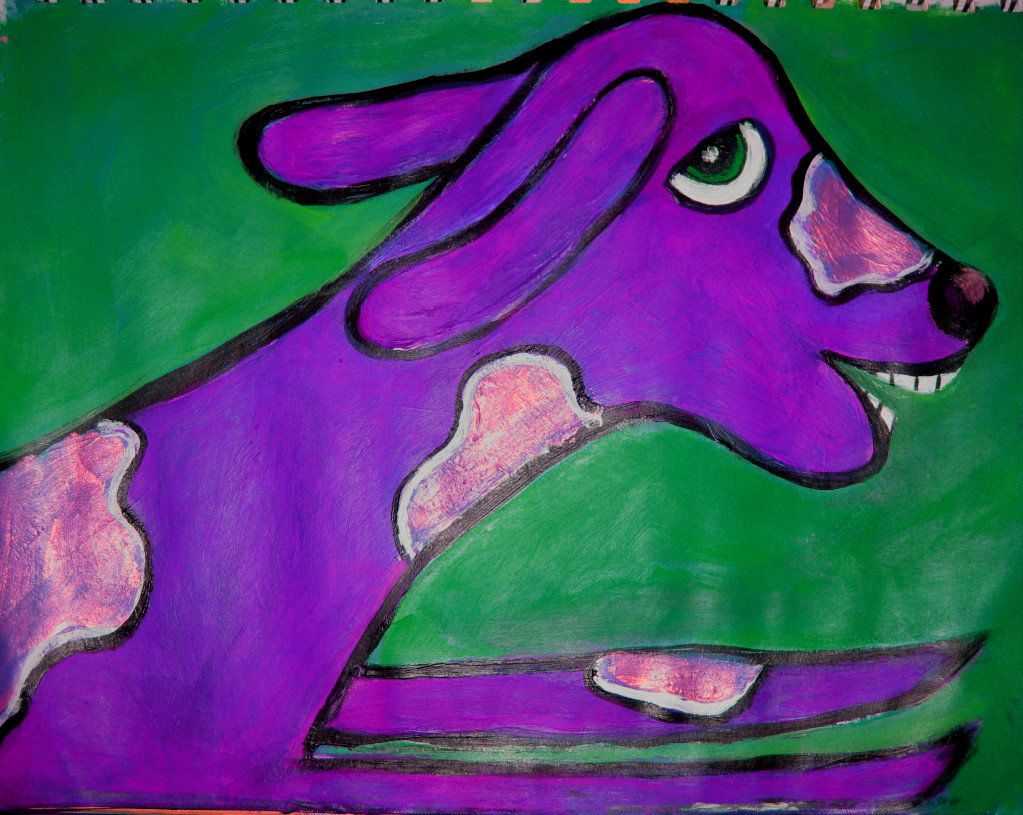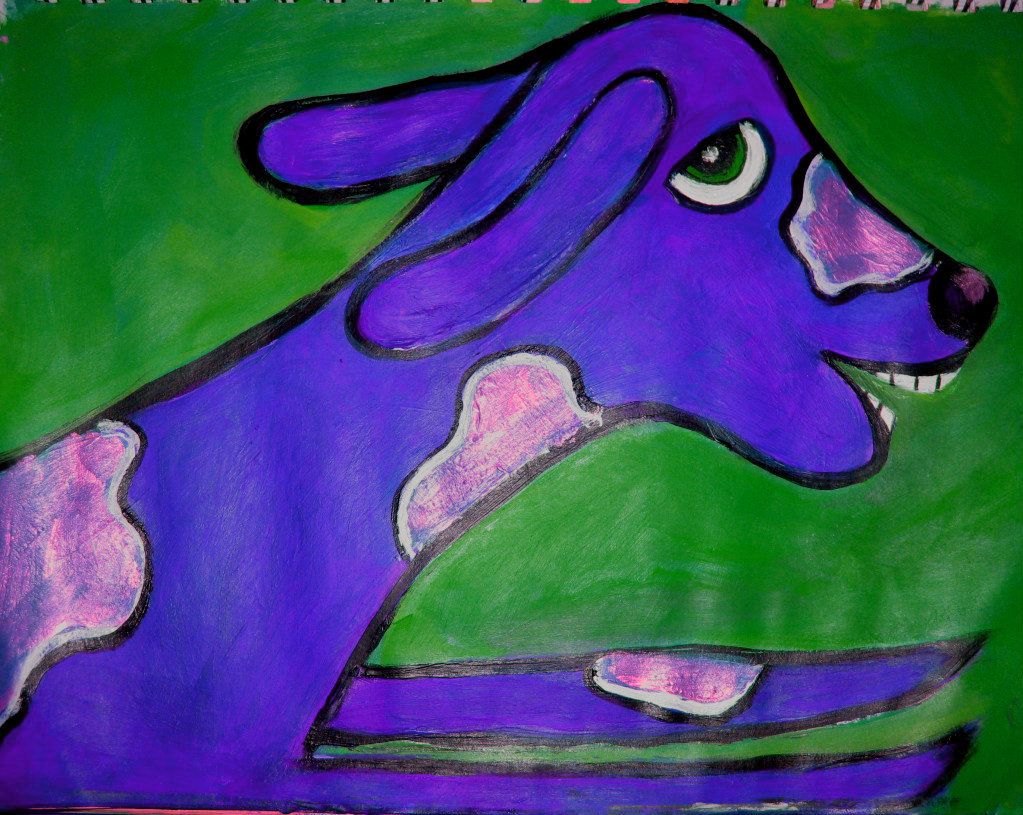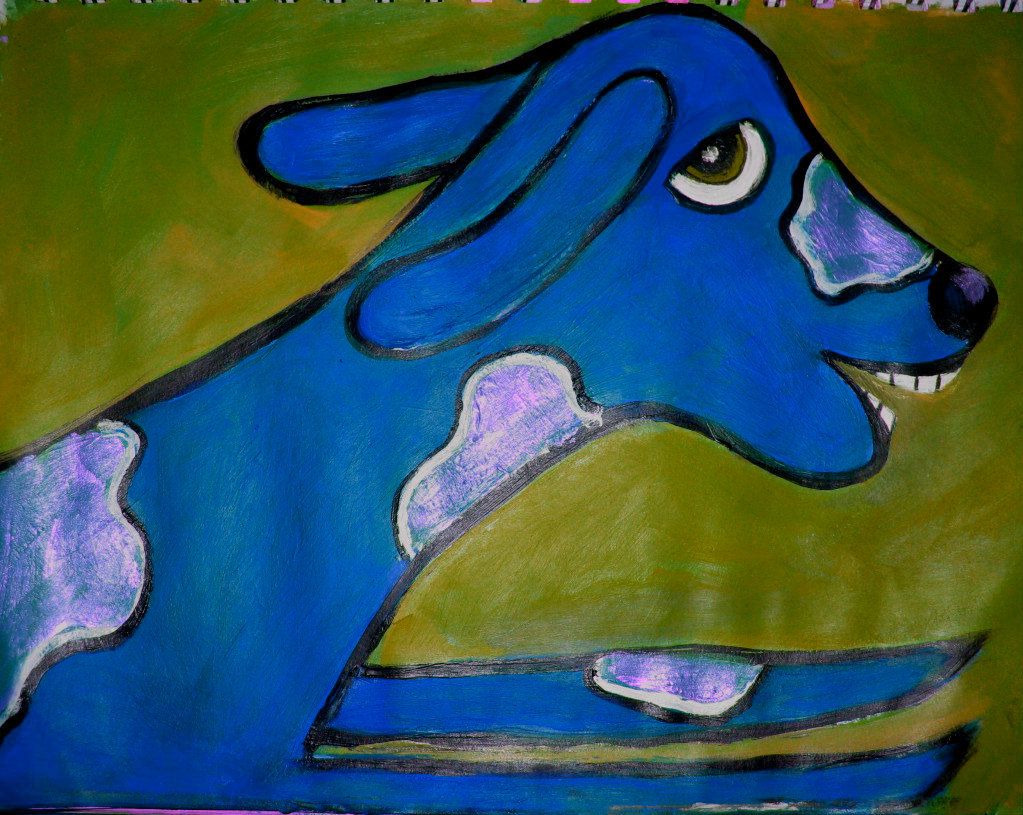 But oh what fun it was being young with free flowing hair in the wind of a convertible. I felt powerful and proud!! I worked hard, and played hard! Now I'm left with fun memories and the feelings married to that song!! What a joy to remember, yet there is so much more contentment today living the creative life!! Who knew....and if you'd asked me if this is how I'd be living I couldn't have guessed it!!
How about you, do you have a fond youthful memory sparked by a certain song?