This weeks Ice Cream inspirations is Baseball Nut,
consisting of Black Raspberry and Cashews.
Meet Hobie and Chase my third week contribution!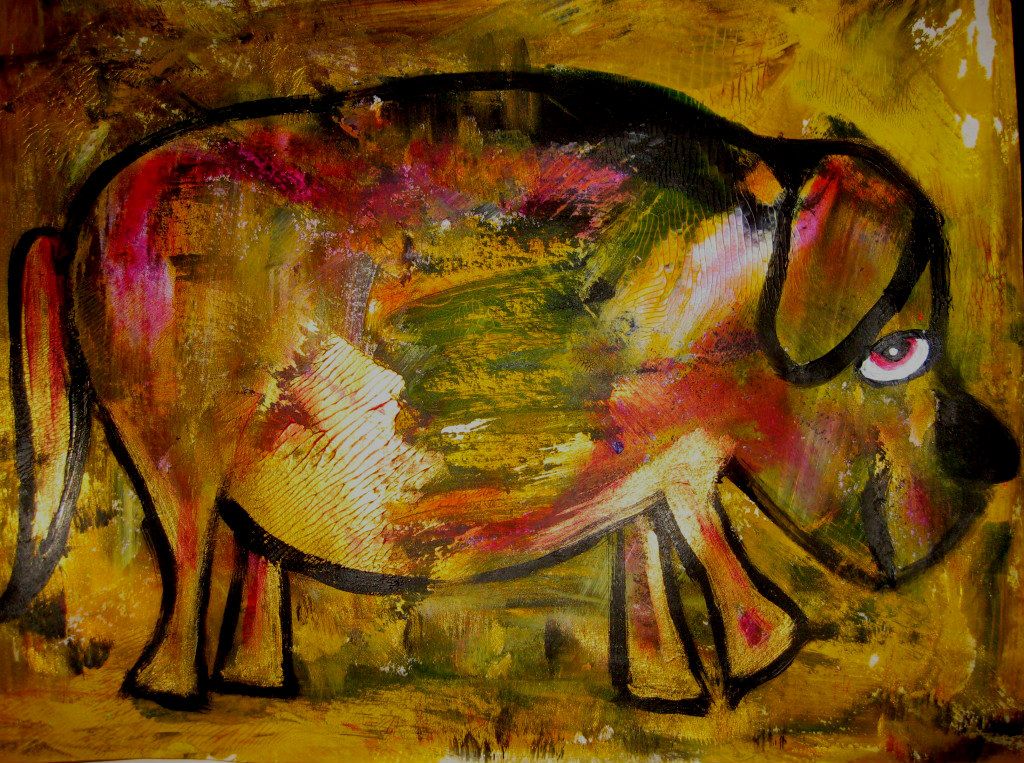 Meet Hobie
There are no room for mistakes during this process...
It's a one trick pony! I bravely outlined Hobie in a mess of color!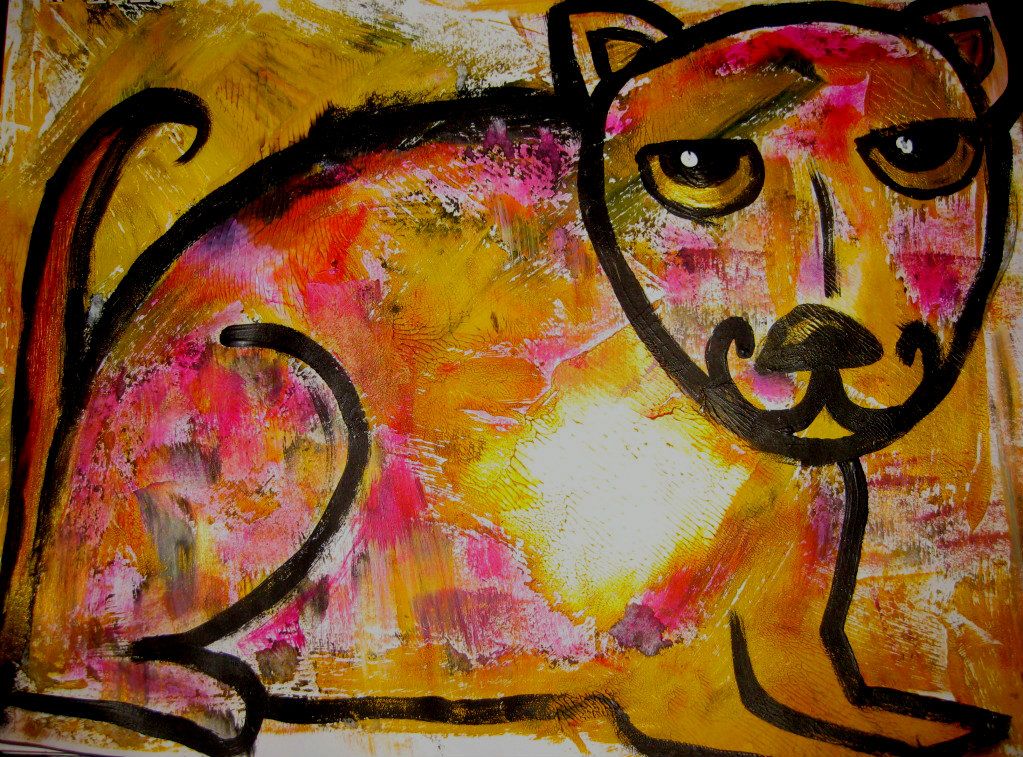 Chase was done on the opposite page!
In the end I added the raspberry color
for affect!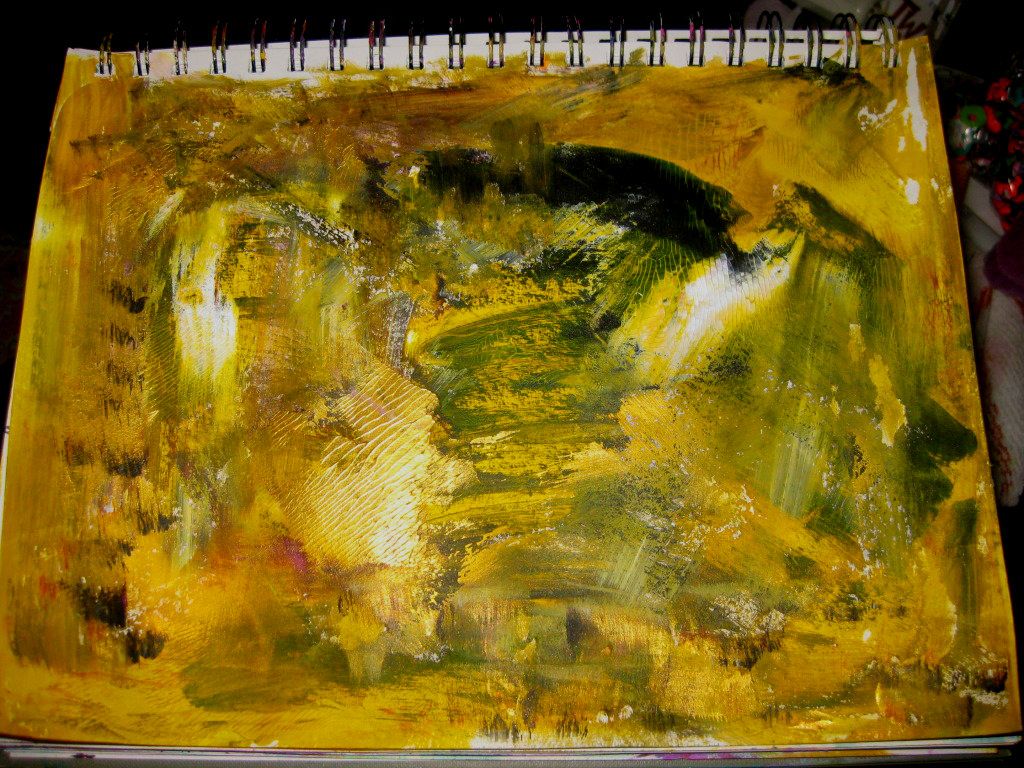 Theses are the messy pages I started with.
There was actually a lot of texture
after I smashed the pages together!
Do you see Hobie hiding in the color.
Each to their own, it could also be another
It might be cool to print these pages and
try some other characters later!
I often hear artists complaining that their colors aren't
accurate to their paintings when scanned for the blog.
I use my cannon to photograph my pieces for just that reason!
However sometimes the flash makes the picture
a bit bright so I put it in an edit program to match
up color, hue and brightness as close as possible
to the painted piece. Of course while I'm there
I'm compelled to play with the color too!!!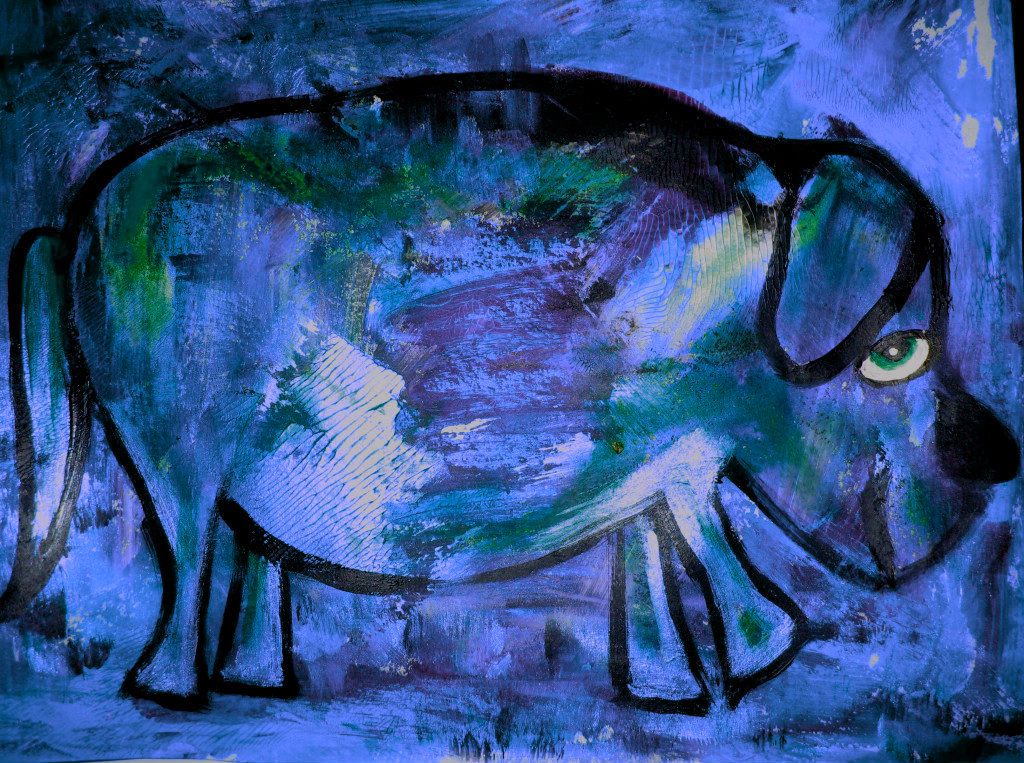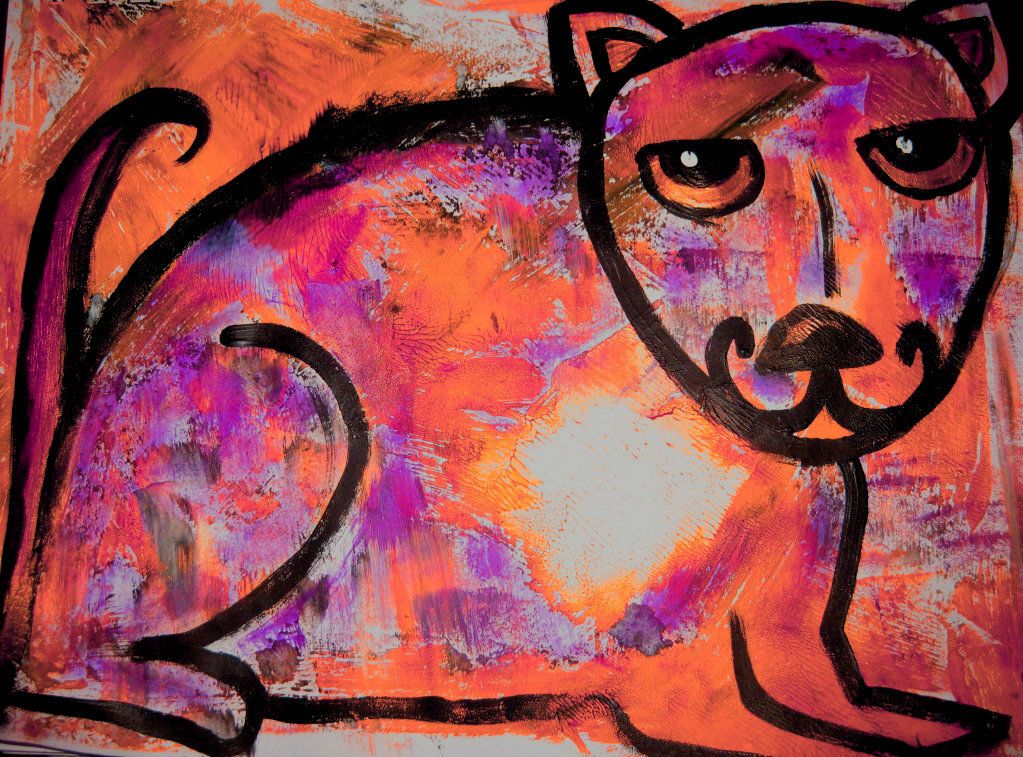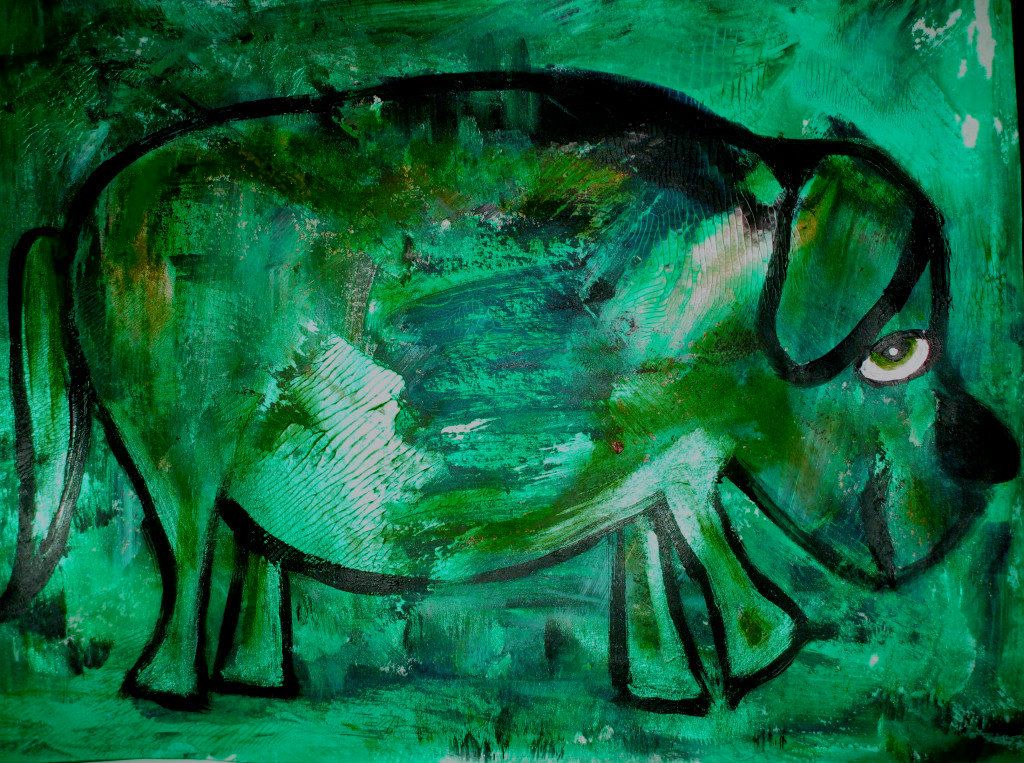 Check out the Flickr site for a compilation of juicy Summer of Color art!
My very favorite flavor of Ice Cream is actually pineapple gelato,