You can find a wonderful group of art blogs on this wonderful site!!
It's been hot and my sleep is pretty off kilter! I'm
late for summer of color but I finally got it done!!
This is my final piece for Summer of Color watermelon ice-cream was the prompt!
A big thank -you goes out to Kristin who hosted this really fun summer affair!
I met some wonderful new friends and really enjoyed all the vibrant art that came out of each color suggestion!! Everyone was so inspirational!!
When I was at Micheal's this week scooping up some deals l waited behind a young couple at the check stand. The male pushed a large buggy, while the embarrassed mom tried to deviated her young daughter from a trinket she spied. The little girl badgered her mom, whining and fussing, when that didn't work, she tried a fake cry while the mom walked ahead.... Poor mom was so frustrated and tired, I suspect it was a fairly new baby in the buggy.
The dad had a nice nature, they tried to quietly calm their demanding daughter, hoping to tame her momentary nonsense. But the little girl only ramped it up even more! The mom bravely took a stand threatening to put back the few dollar craft items she had in her red basket! I was silently rooting the mom on.
The four year old, (at least I suspect she was four because that's how I remember them acting, terrible) carried on even more knowing her mom was attempting to put the other things back, explaining it wasn't worth waiting in the long line for a few things if she continued to cry!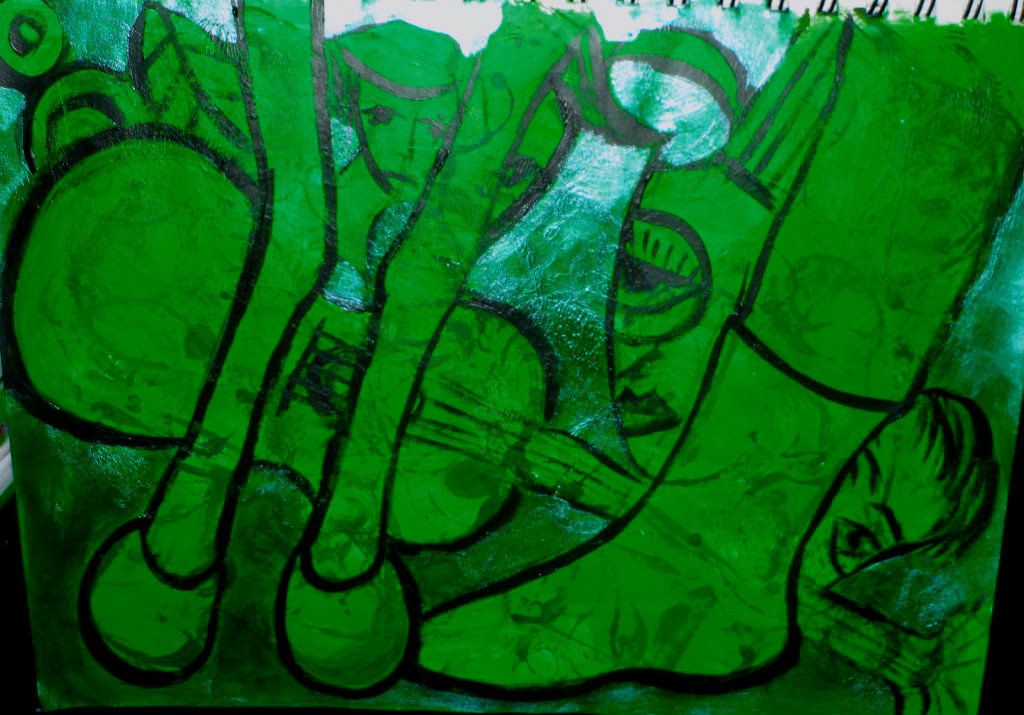 I shot the mom a sympathetic smile, and lightly chatted with the couple to relieve their embarrassment! I assured them we've all been through it! Not to worry, they were doing a great job! I often see older women tsk tsking young people. It's so mean, and rude! They were attentive parents, their daughter was well kept and adorable despite her attempts to gain power over them! I believe we should support young parents, it's a vulnerable time.
I used to threaten to embarrass my daughter if she embarrassed me. I was a mom of my word. When she was a teen I could be known to hang my head out my jeep window singing, or yelling something crazy on the drive to school if she got too mouthy! Kind of glad all those days are past!! Not sure I'd have the gumption now to be that crazy...but hey it worked!! Right cupcake?
That's all for now folks, art on!! I'm going to try and muster up the determination of a four year old
to accomplish something really productive this week!!
I used humor to correct my child's behavior, how about you how did you or do you get positive behavior out of children?