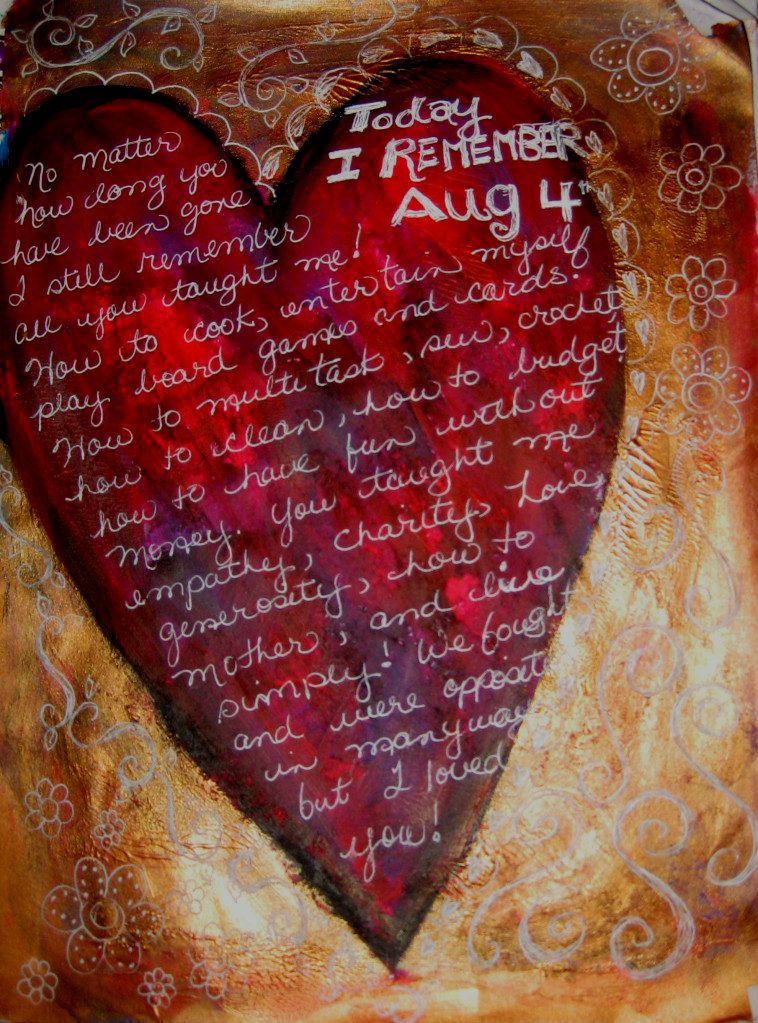 I'm a cup half full person, however I never forget where I came from, and every tough hurdle that formed who I am! Tomorrow will be the twenty first anniversary of my mothers death. We had a difficult relationship, but there were so many wonderful things she taught me. Although our personalities were completely different, I think I understand her much better now!!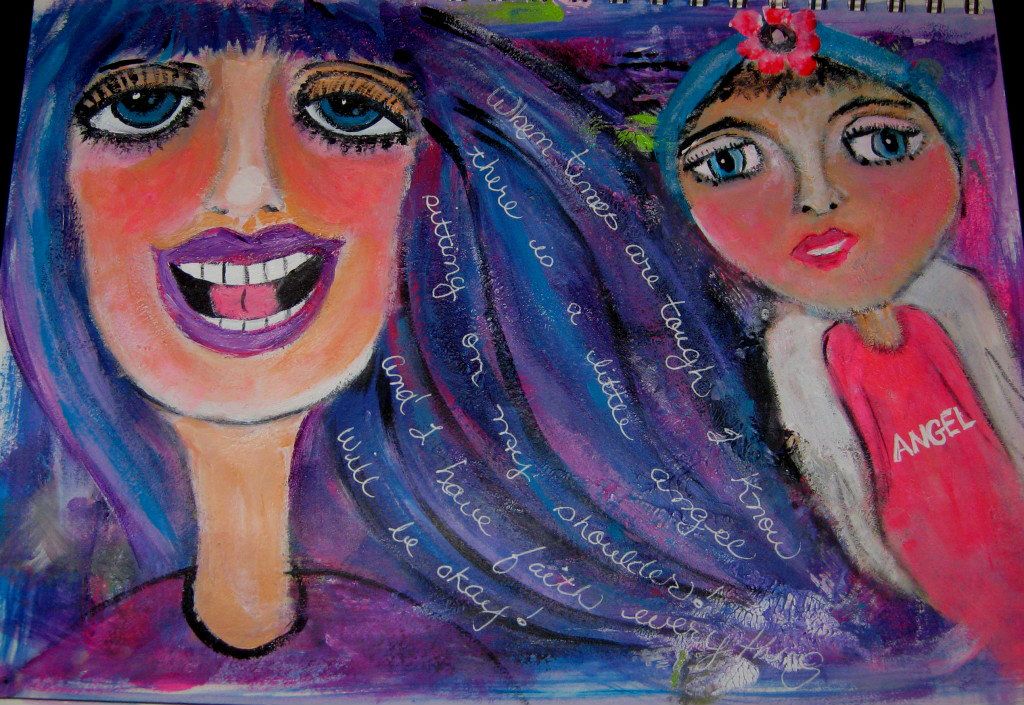 Angel on my Shoulder
acrylics in a sketchbook
So when I was picking shapes from splotches this girl with a little angel on her shoulder appeared. It was a very intuitive piece! My daughter always feels my mothers presence when she travels alone.
My mother died never truly knowing me. She knew I was creative, calling me a great homemaker (because I painted furniture bright colors, decorated fun cakes, sewed and crocheted) while my cousin was the housekeeper. I always surrounded myself in color, yet never painted a stroke on paper until I was forty seven!! She died never knowing why I was so quirky growing up!!!
Funny how life continues to teach us! My daughter is like mom in too many ways to mention. Her wallet is stuffed with coupons like moms was and she has everything except the kitchen sink in her purse. At five foot three, a whole three inches taller than mom she totes a purse heavy enough to win gold medal at the purse carrying Olympics.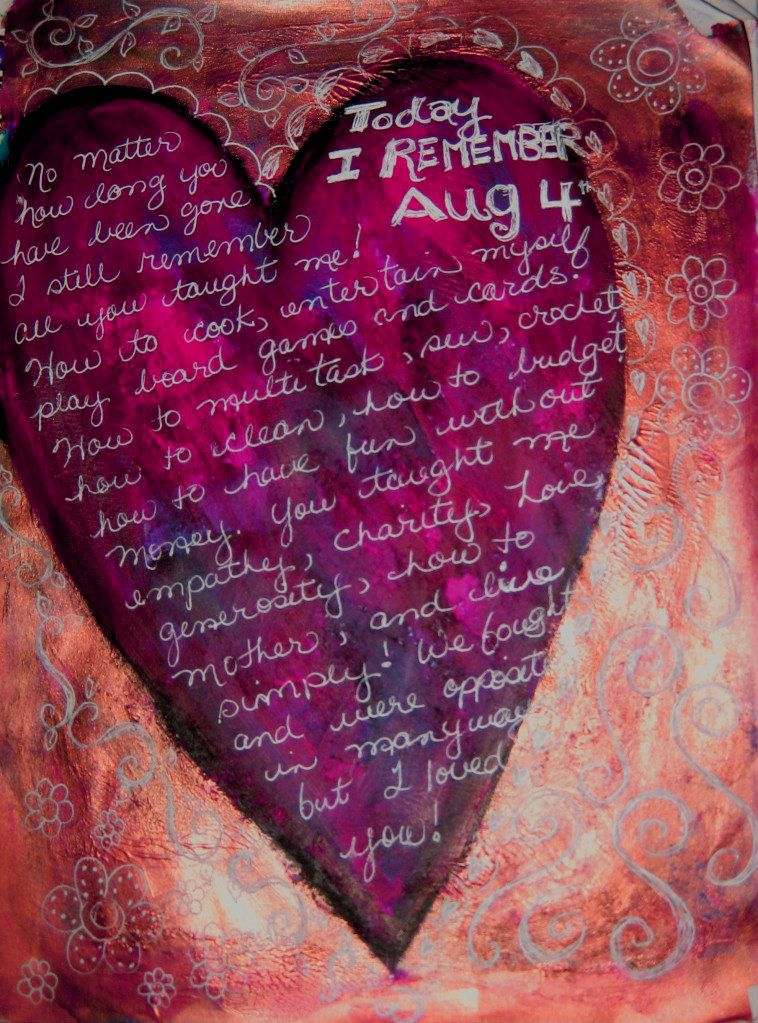 Cupcake has a gift of cooking intuitively like mom did. Even though I'm a good cook, my daughter is a step above me. She whipped up a sauce for a stir fry this week that was to die for!! I have gladly demoted myself to her sou chef!!
My daughter makes things happen like mom did, she loves travel, needs to get away to let her hair down, and is fairly high strung...like mom!! In fact mom and I bucked heads too often. While my daughter and I thankfully are pretty amiable.
I really believe our kids are put on earth to teach us far more than we can teach them!! I used to think no one knows a child like the mother, I still believe it to be true when a child is young! However a question I've pondered of late has been.....

"do our children know us better than we know them???"

I'd love feed back on this question...I'm fortunate that my daughter and son-in-law know me so well!!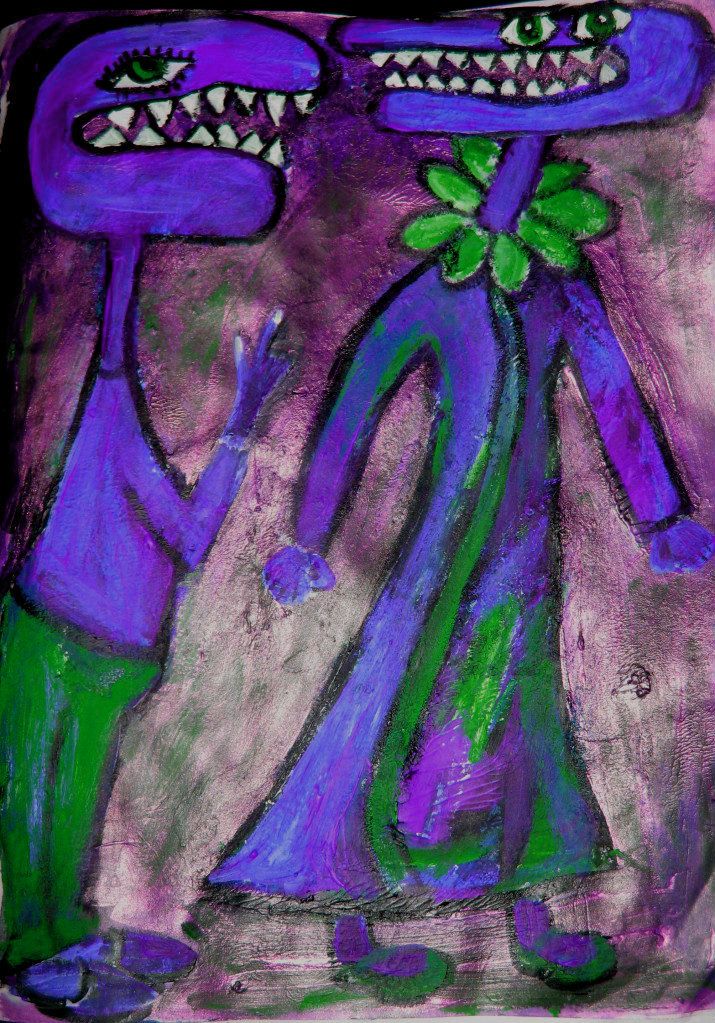 On a lighter note the goddesses gathered at Mexican restaurant and had many laughs. My one friend let her young grandson eat all the sugar he wanted and was outed when he held his head with both hands and screamed "MOMMA, I've had too much SUGAR!!!" While she tried to shush him!! My daughter is such a germ freak I often threaten to let her kids lick door knobs!! She doesn't have kids yet, but I'm using reverse psychology in preparation, just in case she has notions of me baby sitting full time!! She doesn't by the way!!
We celebrated Earth Goddesses in the blue, behind her is Faery goddess and Nature goddess, I'm the Love Goddess in the black Sombrero, Dream Goddess who made the cake is beside me!! Isn't the cake fabulous!! It was coconut pineapple cupcakes hidden in a terracotta pot. It was so incredibly delectable, gummy WORMS and all!!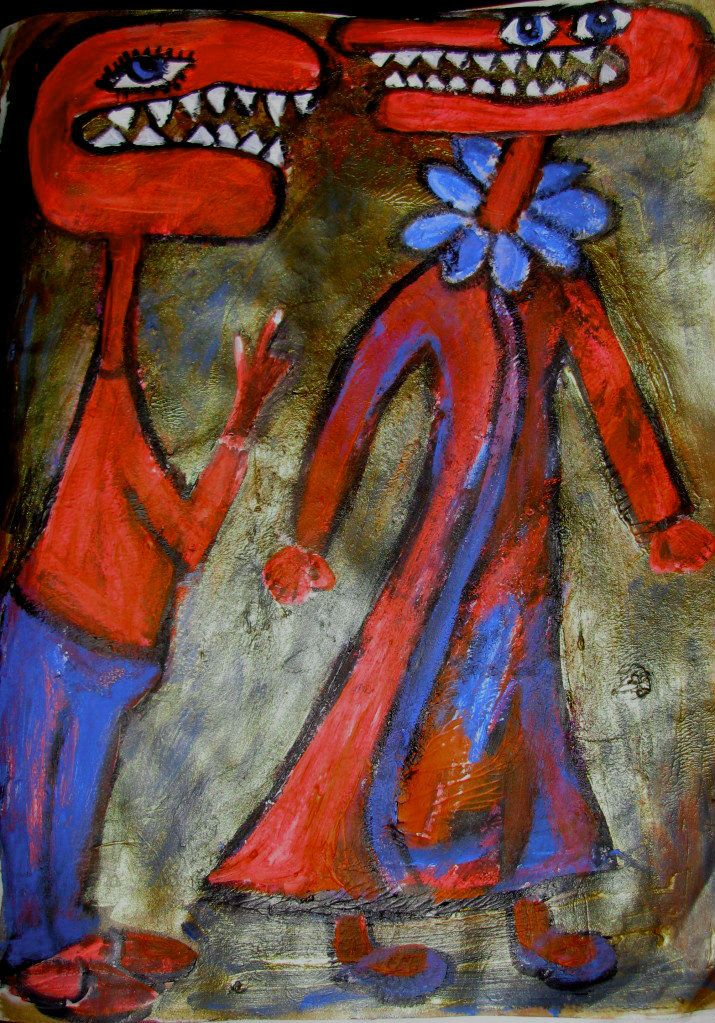 Have a great weekend!! You can visit more wonderful Artist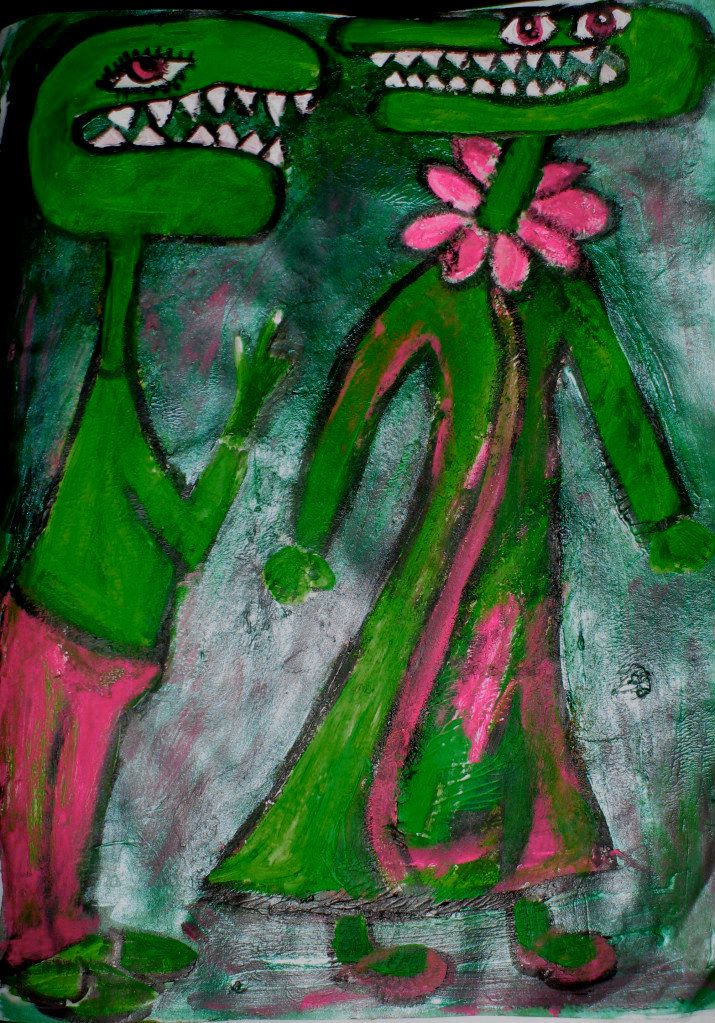 I'm not sure where "Fit of Conniption came from" but I will tell you the same day I went out with my Goddesses was the anniversary date of that fateful day 16 years ago when crash, boom, bang, my 23 year marriage ended in a very crude way!!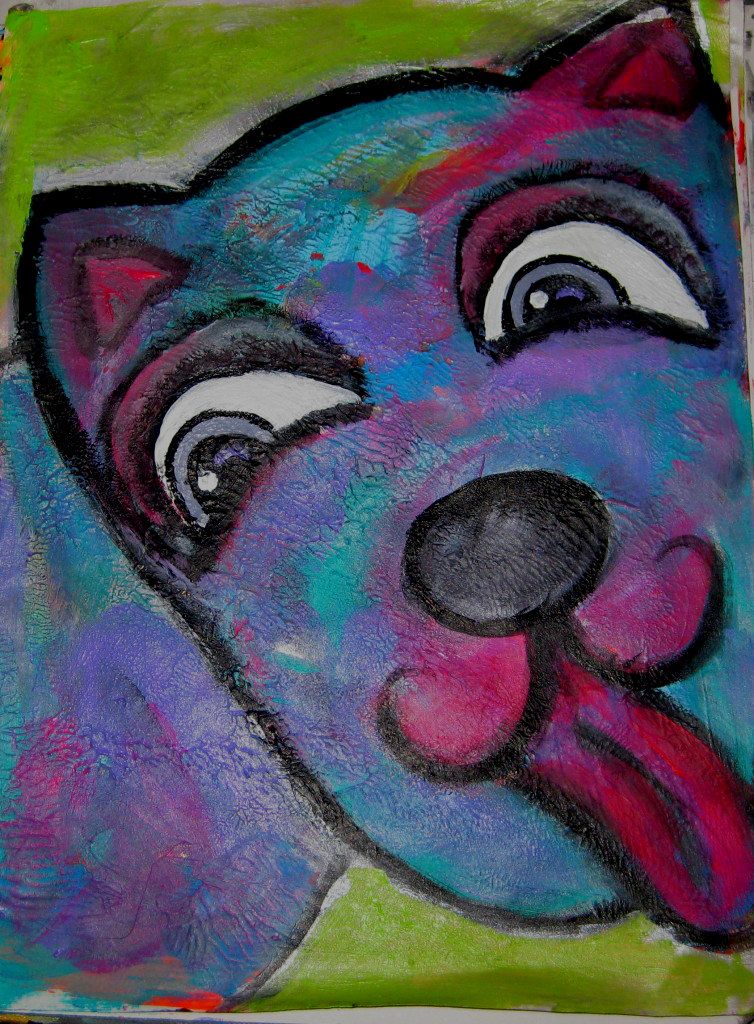 I'll leave you with more edits and Burny the dog.... Come on now, you know I always have a dog on the blog!!!
Has anyone lost their blog list normally displayed
on their side bar ???
I'm so upset mine is gone, I'm hoping it's
a glitch and reappears!
Most women deserve purple hearts,
we are all so brave in our own way!!