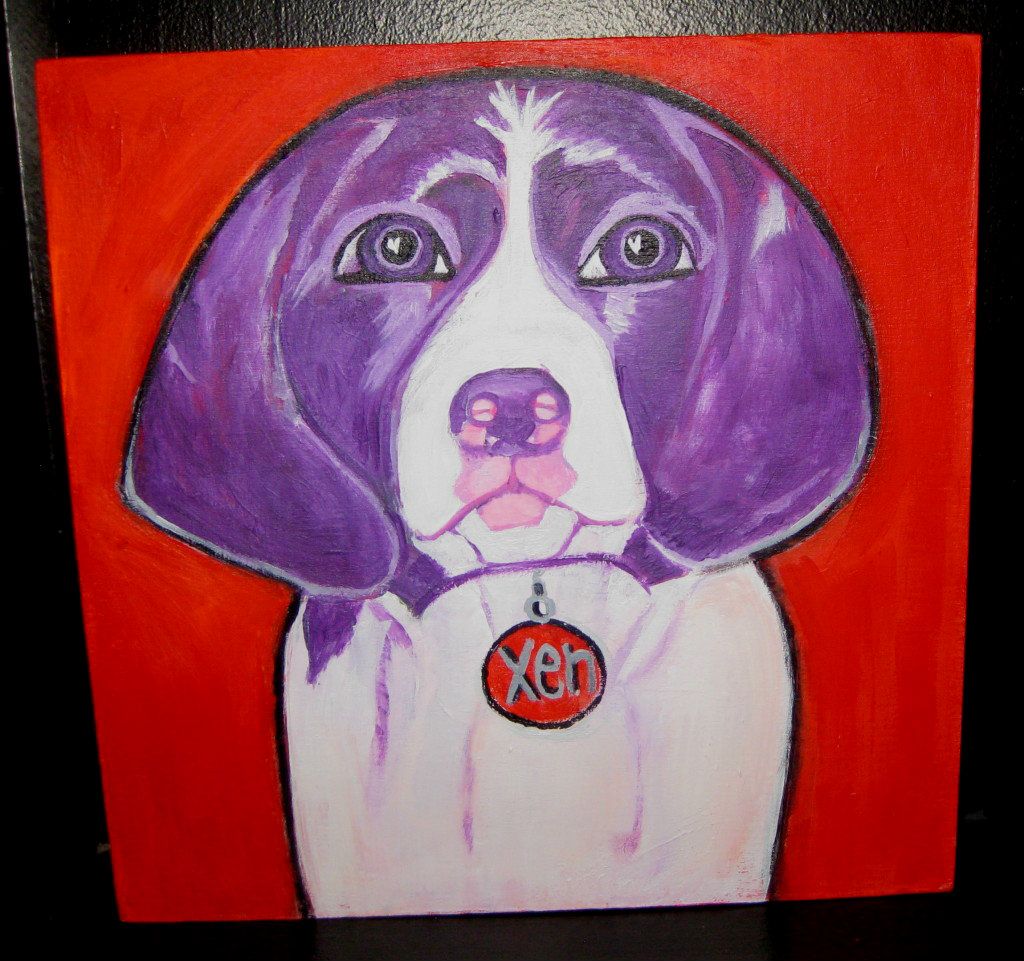 Xen pronounced Zen original acrylic 8'x8' cradle board
For ages now I have wanted to do a tribute painting of my friends dog who I adored.
She passed last year after a long happy life!
I wasn't sure when would be the right time!!
I hesitate to give this painting to my friend just in case it makes her uncomfortable,
or doesn't suit her style!! I still need to work on the eyes a bit more too!!
Mother and Daughter done in my sketch book from a blotch of color. Wish this were a canvas



I'm guilty of making a large crochet pillow for a friend in the seventies as a Christmas present. She gave me a beautiful perfume. I still regret giving her that big old blue eyesore even though it was made with so much love!. I am very picky about my fragrance still she managed to find exactly what I would like. Good friends are like that they just know....but creativity should be shared with caution, so as not to put friends in a precarious position!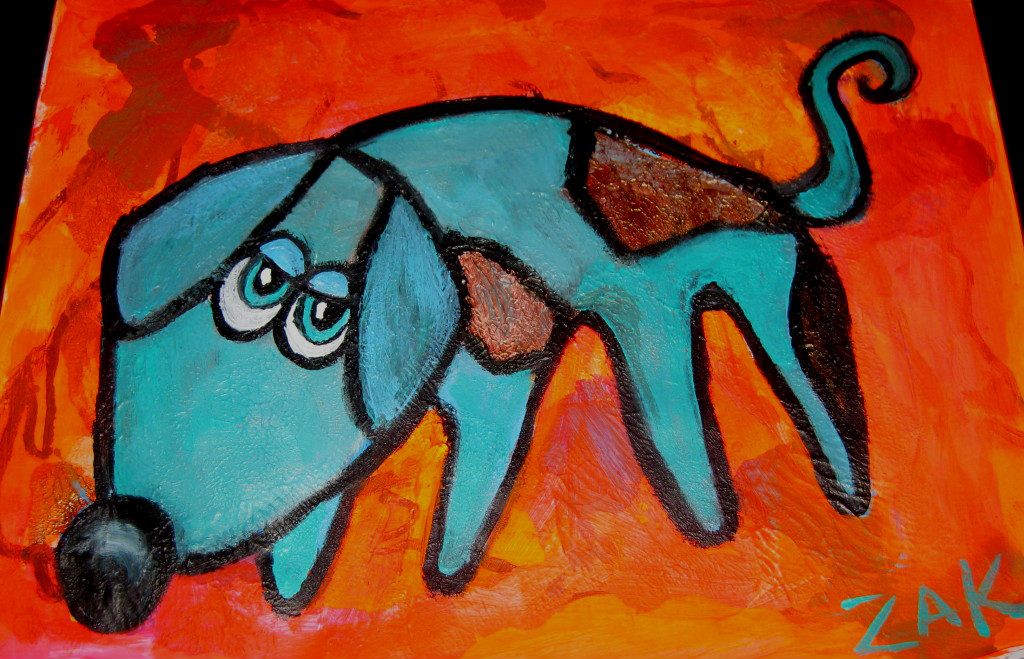 Zak was also done from a bunch of splotches, his nose stuck out first!
If my friend shows an interest in Xen the painting, it will be hers. She'll have to tell me though because I don't want my friend burdened with having to find a place for it when it makes her feel uncomfortable or doesn't fit with her decor! Art is a very personal thing, I'm the first to admit my bright colors are not for everyone!! I respect that!!
ART DONE BY TRACEY FLETCHER KING