Paint Party Friday and 29 faces in September are included in this post, please visit some of these lovely artists!! I'm sorry I don't have better pieces to display this week, it just didn't happen for me. In fact some of these characters are rather depressing!!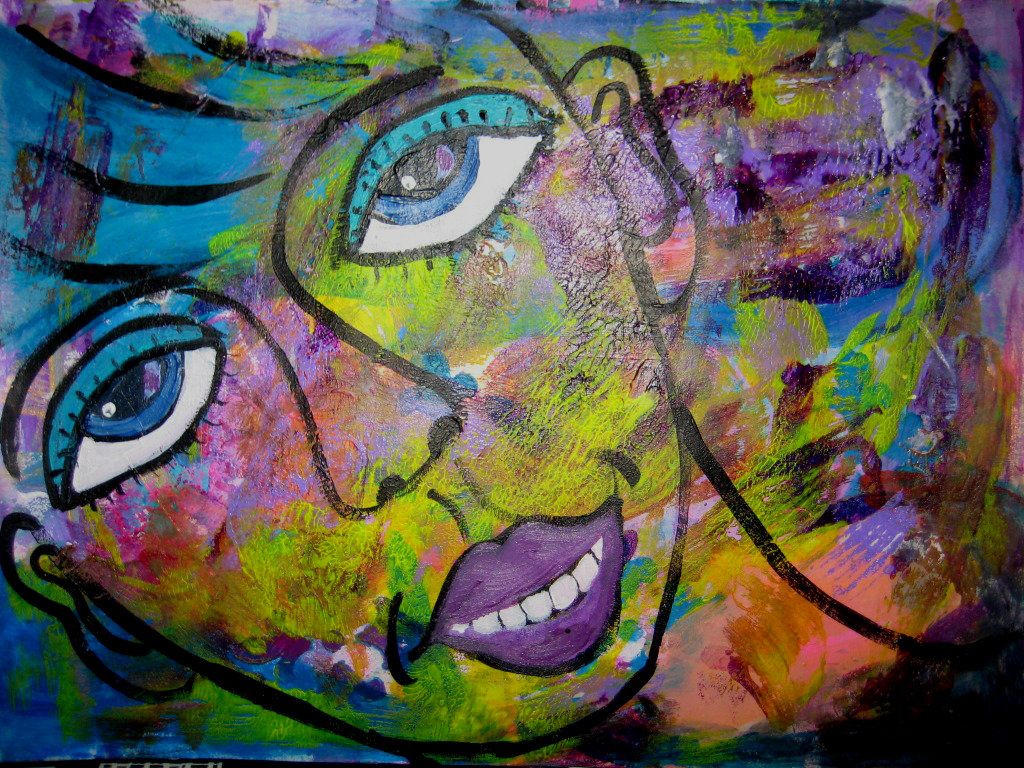 Original Acrylic Joe
My little Acer Aspire laptop conked out on me I need to purchase somethings new....what is your favorite? I'm thinking of getting the new Samsung Galaxy android tablet coming out in five days, I have wanted an Ipad for ages now, but I love windows and I'm afraid it may be too hard to navigate. I've already heard a friend having difficulty uploading her photos.. Any suggestions... The Ipad has the allure of the digital drawing which I love!! All input is deeply appreciated while I make this tough decision!!
After posting Bucky in all these ugly edits I feel like singin the " Somebody done somebody wrong song"!!