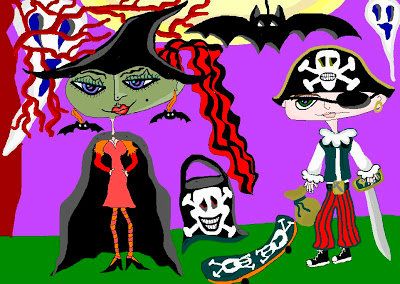 What do you mean you gotta go "BOO?"
Why didn't you do it before you left the house?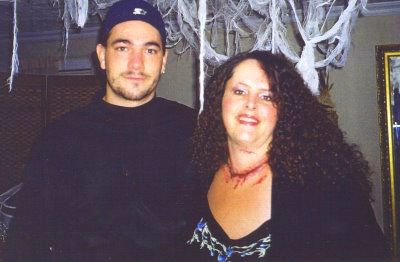 About twelve years ago and long before I discovered my artist within I played a pivotal role in a haunted house. A woman having her throat slit several hundred times a night, as onlookers sauntered through. It was a school fundraiser. One of the parents loaned his home for the event, preparation took months.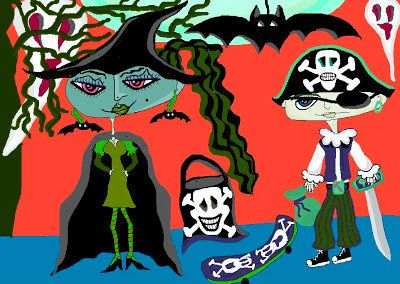 Production included many volunteers to decorate, act and man the crowd during the Halloween season. It was a blast!
Interviewed for a Vancouver news cast, I was asked how it felt to scream so many times in repetition, I told them it was extremely cathartic to scream all evening after such an ugly divorce!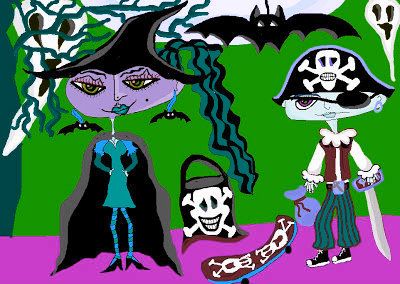 Richard, who loaned his home, is known for throwing manic parties of epic proportions. I've missed several of his New Years and Halloween Parties

featuring

live bands in the last decade but it's not likely you'd ever forget any of his themed soirees. That Halloween turned out particularly exciting. Too bad the Slasher was married… to a woman with my same name!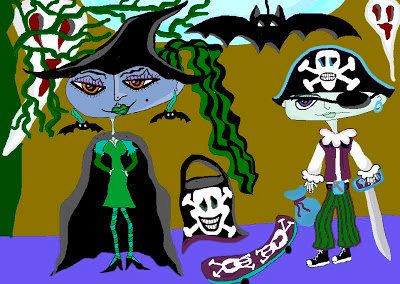 True Fantasy
Jostled, and giggled,
during each scene.
A grope transpired,
a tickle, a scream.
Some of it acting,
much was not.
Crowd In progression,
mischief he sought.
He killed in succession,
within seconds she'd revive.
Arousal emerged,
she'd never been more alive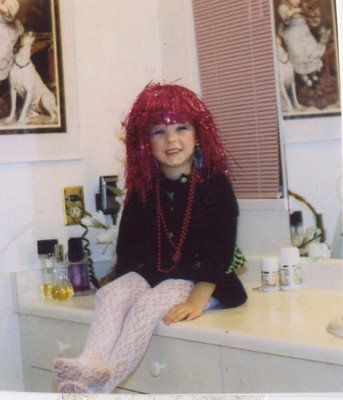 My daughter 22 years ago
The artwork here was done five years ago but I thought it might be fun to share it with my new readers!!
Funny how much it reminds me of my niece and nephew!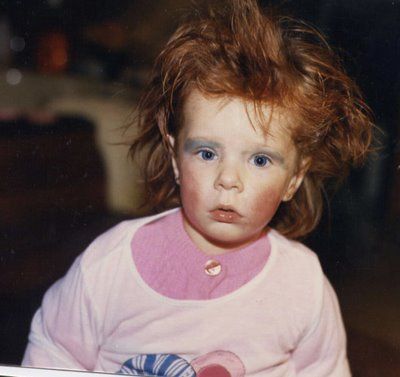 My daughters first Halloween, 24 years ago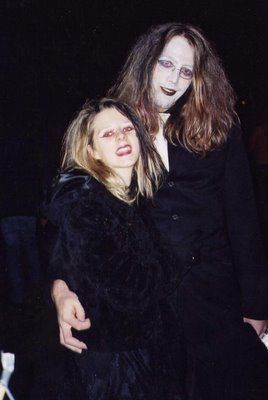 Daughter and Son in Law about eight years ago
My heart is in such a pensive state as I pray for those caught in the devastation of the horrible storm in the east! I've always been grateful for the everyday comforts of my home, somehow I feel even more grateful. If that's possible! Do you ever wonder what you'd take with you if you knew you'd never see your house again?
I hope you'll be as inspired as I am by all the artists at Paint Party Friday

that I feel so blessed to have found!!