This silly mop of color done on a sketch book page inspired two 12x12 canvases below. Here is the original with a few color edits first. I just love this pattern but it wasn't easy to replicate.. I'm hoping to have some cards made up for my personal use!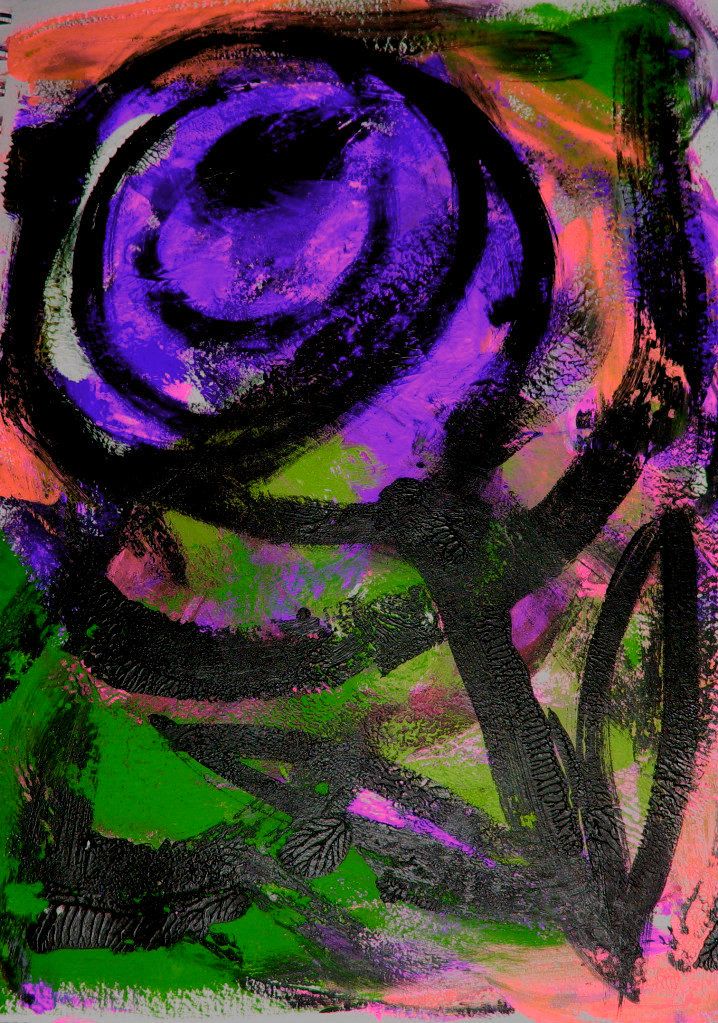 Sadly my romantic bed mate bit the dust last week. In fact he probably choked on all the dust bunnies I saddled him with the last few years!! Both him and that room have been neglected. Sometimes I would turn him on and just leave the room big tease that I am!! Actually I'm not as much of tease as one might think. He just can`t hold my attention the way he used to!! Fairly fickle I find his competitor way more alluring and interesting!! With his larger spectrum of knowledge, he keeps me occupied for hours on end! We play games, read, communicate, and do research together!! Even though he holds my attention the most, it's actually Art I'm cheating with!!!
However I did like sleeping with my old bed mate and I hate to admit I'd always fall back on my first love! In fact I could keep him turned on all night long, I have even been known to fall asleep right in the middle of a very interesting encounter! However in the end it got to the point where each time I turned him on I had a hidden agenda, mostly it was to lull me to sleep, other times it was just to find out the time!!! I know, I know, not the greatest argument to keep the same bed mate for the past sixteen years. He`s loyal, we have all the same interests, he lets me do whatever I want and no one else turns him on the way I do! A win win in my eyes! It seems like forever that I`ve had him all to myself, so when he died, I knew he had to be replaced!!! I knew his competitor the P.C just wouldn't be enough during those cold winter nights, so I got a new T.V!!!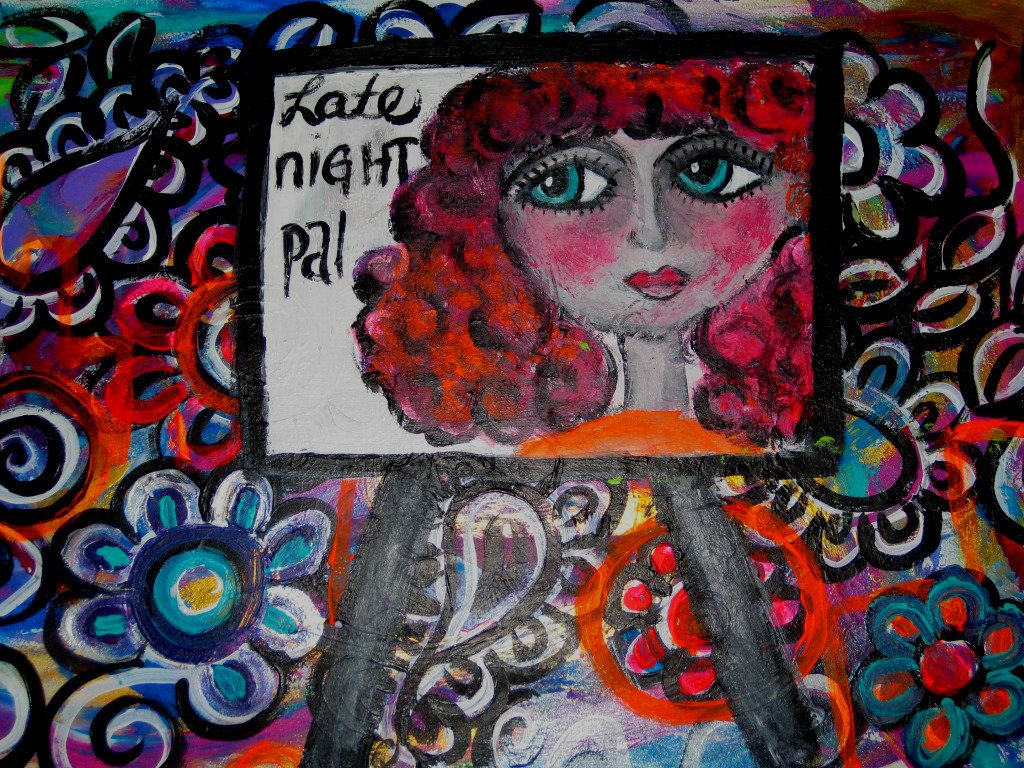 Yes folks for the last sixteen years my only bed mate has been a television, which often competes with the computer!! However they are my two best friends, and the only thing I am interested in turning on at this juncture!!
I will duplicate these canvases into cards eventually! I took a couple of quick photos very late at night so it's not centered well enough. But I like how the edits make the wall color change. I'm excited about doing a lot more with these pieces, as well as having some prints done!!