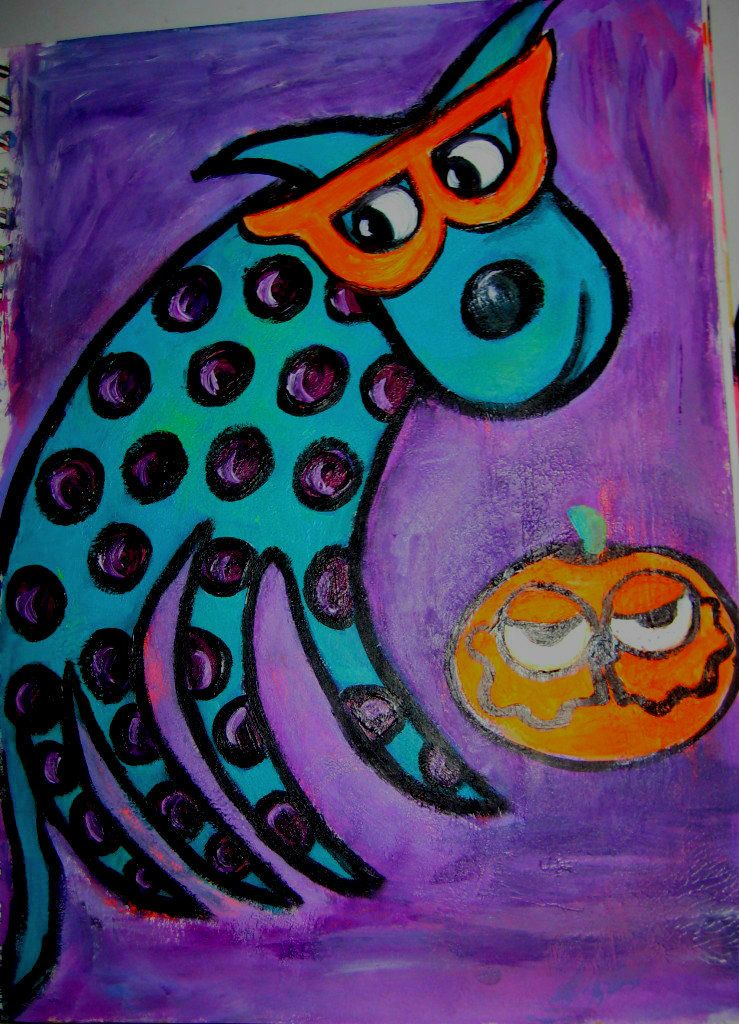 Halloween Henry
Happy Paint Party Friday everyone!! I have been so unproductive this week...my creative mojo has taken a break and all that appeared were a few boring characters!! Sorry bout that!!
Hank and Lavender
Interested in human nature I just love reading peoples comments and learning more about them!! It's such a joy to me! Thanks for sharing, I appreciate all of you so much!!
When my daughter was a teen often times we had PMS at the same time... sometimes I had it twice a month being peri menapausal... I did my own thing...then hopped on board to ride along with her too!! If you get my drift.
One day my daughter was putting her clothes away, I came in her room ranting that her drawers were such and mess and why are they such a mess!! Seriously folks I never gave a dam what the inside of drawer looked in my life!! Not that I didn't keep them neat at times, because I do, I just don't care if I can't see it!!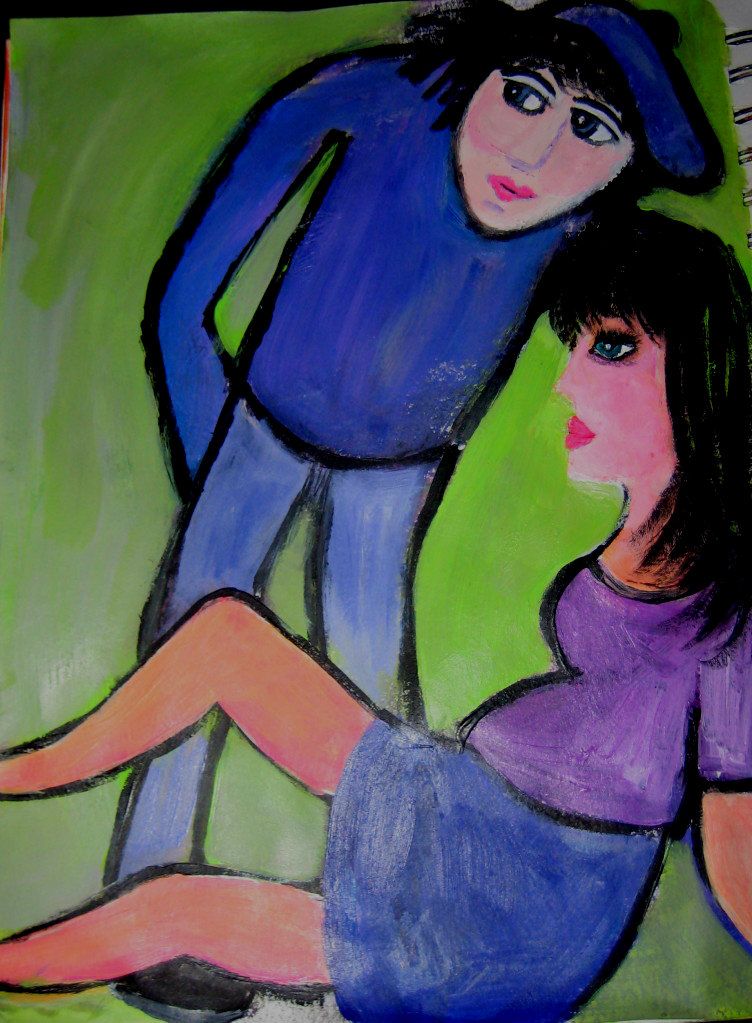 Casey and Carmen
I didn't put her clothes away and I could care less!! So why was this kooky woman in her room ranting about her drawers when the whole room was spotless and tidy as could be!! I stopped in my tracks. At forty five years old I stood in the doorway of her room and had what one might call an epiphany....OH MY GOD.....I had turned into MY MOTHER....AHHHHH!!! Kill me now I thought!! I then burst into laughter...who was that wicked witch reprimanding the one she loved most in the world, over some stupid friggin drawer!! It wasn't even me in that body....I was having an out of body experience...or should I say out of my mind experience!! But hey that's how crazy PMS can be....I apologized for my lapse in sanity.... Explaining that even I didn't recognize myself. I still laugh about that moment...thankfully it was only once. I have better control of that monster now!! But it was an awakening...so if you ever hear your mother taking over your mind and body, and her words trail out of your mouth hole for no good reason....make sure you apologize... because you sure don't want your kids to mistakenly think that's the REAL YOU and carry those memories for the rest of their life!!! Just admit you had a lapse in judgement, that crazy came to visit but you refused to let it stay and you are very very sorry!! I did!!