Original Christmas Tree done in acrylics




I have been painting several pieces I won't share yet. This tree was cropped, I did a digital color edit, put it in my windows paint program, shrunk it down then add three of the altered unique colored pieces to make my blog header and some cards too!!
Even though this year seems to be packed with Christmas Spirit in our house, I have a few friends going through some extremely diffi

cult

times. I felt so sad for them that I had tough

go

at decorating.My dear fr

iends are constantly in my head and in my heart while I worked on some seasonal art instead!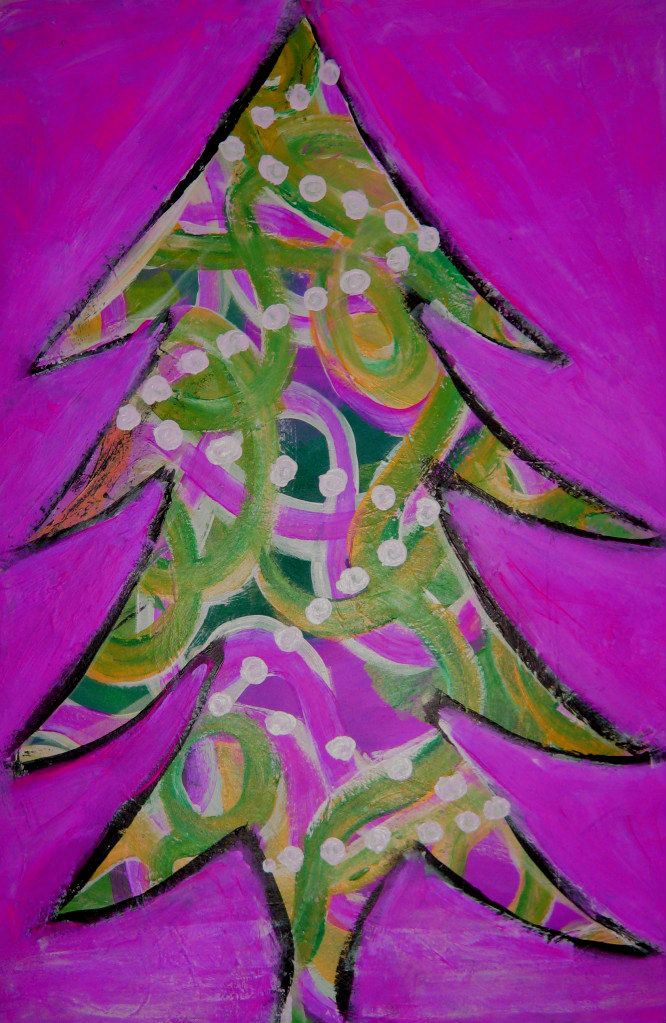 Today I got the much needed new lights on my tree, they were suppose to be

purple, but they're pink.

Then I stopped, sat down a

nd

traveled through my blog to find how decorated last year! Instead of looking at the tree I found this old poem to share!
Attracted to

things

original
Interested in the opposites
Trends set in, then disappear
Never chose to be like others
Didn't want to be the same
I'm looking for a car right now
None seem to fit my style
I'm waiting to be romanced
By four wheels that beguile!
Enthralled by vibrant color
Accessories may be vivacious
Fascinated by personal goad
I have absolutely no idea
Why off beaten path I trod
For a time I'll follow politics
I may follow just one soap
May follow a little of this and that
Drawn to issues full of hope
I can't follow any violence
Or things that don't amuse
Make me laugh, make me smile
I will follow if I'm entranced
If I'm bored I"ll pull the plug!
How about you, do you remember feeling odd as a child and at

what age did you finally embrace that?
Please join

me in visiting these wonderful