Sadly I managed to lose a whole blog post this week!! Somewhere in cyber space my story has taken flight, so I am late posting. In some countries Paint party Friday is far past and I am just a lonely straggler! I did manage to finish my three little acrylic owls!!
Thankfully this week has had some wonderful moments of peace, love and joy! Like when I received the sweetest Christmas cards all the way from France because I won Cathrine Constance blog giveaway!!These little angels are even cuter in person if that's possible... I love them so much I don't think I can send them to anyone!! They're just too cute, I may just have to frame them!! Please visit her adorable blog, you won't be disappointed!! You can purchase your own cards in her etsy shop here!
My photo books finally arrived a month after submitting them! One for sample artwork, one with a few family stories. One with a combination of art and poetry. It's nice to have these twenty page books, however the black linen binding isn't my favorite and the dpi was low on a few of my old photos, so some of the pictures aren't the clearest! I do like having a compilation of my work in hard copy though, plus the color is vibrant and spot on!!
After three weeks of waiting I inquired about my order, it took another week to receive it. Not the best service and hard to get hold of them! I used a groupon making it fairly reasonable, but I wouldn't recommend this company because of the wait time and ugly binding.
We also had an amazing meal with my daughters former boss who put on a five course spread that lasted six hours!! We rolled home!!!
Cupcake and Beardo are on a Paul McCartney hangover right now. They saw his Vancouver concert, and bought the tee-shirts.....three of them each!! They said it was the the best show they have every been to! And they've seen many of the older artists, Dylan, Cohen, Stones, Willy, Neil Young, and loads of youngs ones too! Concerts are their none guilty pleasure!! They saw Bruce Springsteen the next day as the concerts were their Christmas gift to each other along with a hotel stay in town!! I gave them money to shop and they had the best time ever and felt they made history doing it!!
Outside of how busy this week has been, it was so pleasant!! But I need to get crackin because the dust bunnies are squawking and have threatened to unionize and take over the house!!!
Sorry I didn't have time to rewrite the story that vanished!! Sometimes things just aren't meant to be!! How was your week on a scale of one to ten?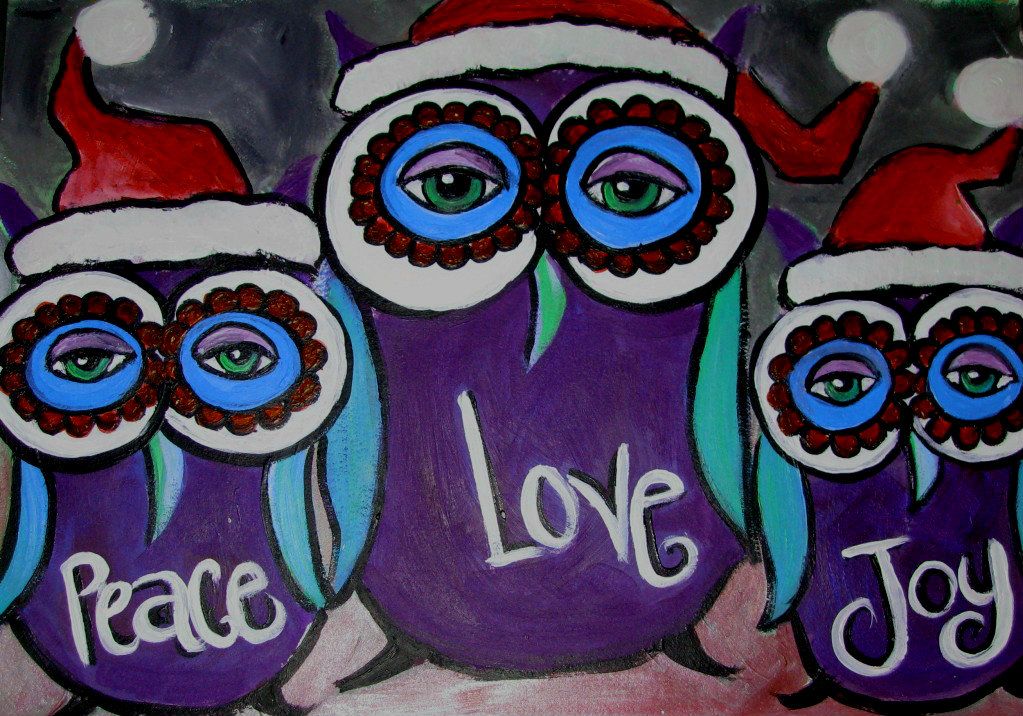 Digital Color edited