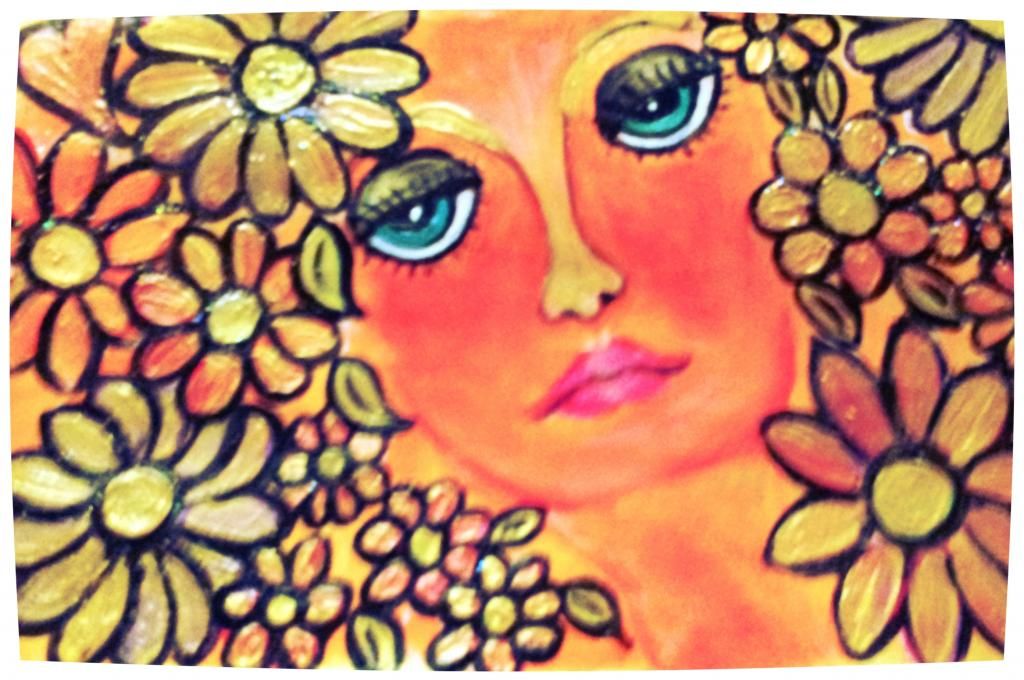 A Birthday Card created for my friend. The girl appeared out of the paint!
I think she must be sad about all the unrest in the world.
My heart goes out to those in Boston and Waco as they grieve their losses.
Here in Canada I too had a melt down when I heard about Boston....so sad.
Energy Vampires, a topic Cupcake, and a few friends discussed the other day! Complaining how family members had sucked them dry of energy to the point that they needed a nap! Cupcake concurred, but explained how a gathering of forty of her in-laws actually energized her. A calm jovial crowd can be revitalizing for me too!!
While a busy rambunctious crowd of four can do the very opposite!
L
oud background music while I'm trying to converse,
c
onstant interruptions during the day, arguments, ignorant confrontations, negativity, physical pain and mean people are all energy vampires for me! Once I recognized how those things affect me, it's been easier to avoid them.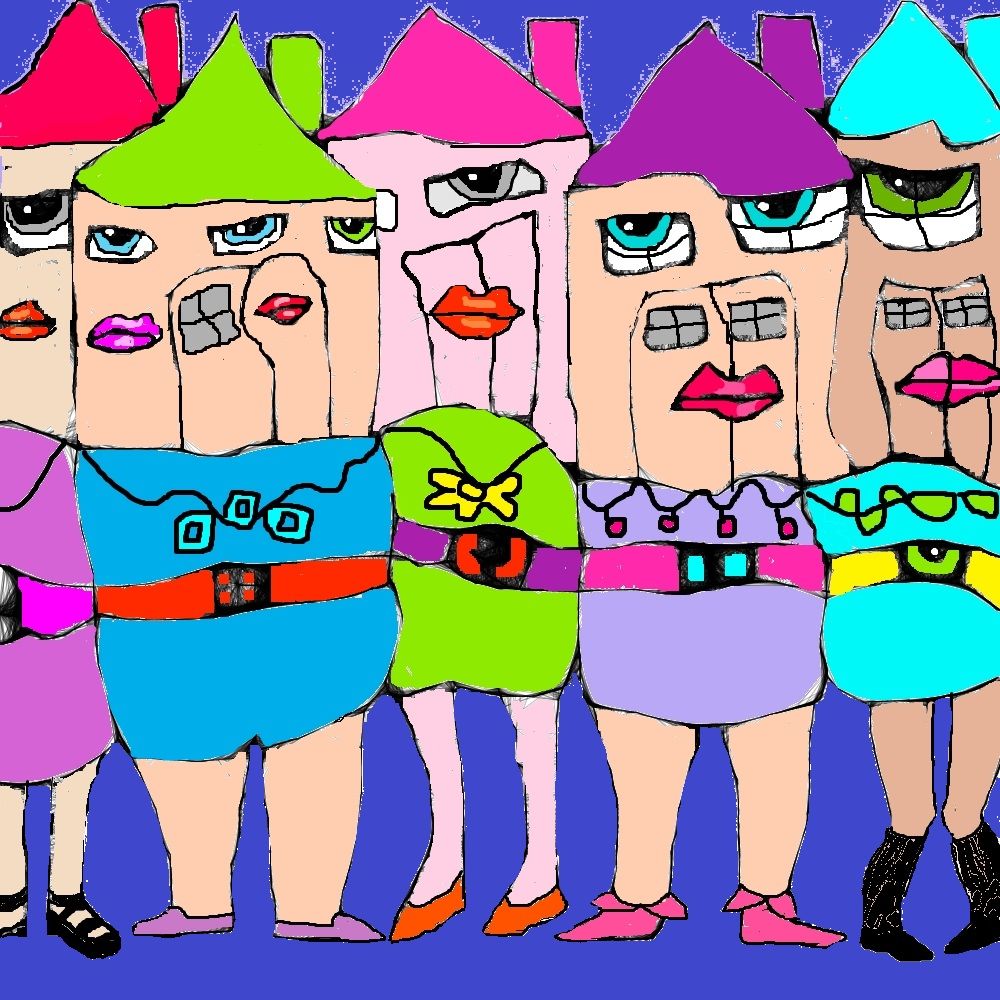 Confused House Slaves
For years my life was a constant bustle with an endless list of to-dos and little sleep. As a kid I was my mothers house slave, after I got married, my own house slave!! Big fat energy Vampire there!! As a single mom, I was an even bigger house slave... A few aches and pains later I am no longer a house slave! Which can be an even a bigger energy Vampire... cuz I really hate messes.
But I do
feel grateful being able to enjoy more creative moments!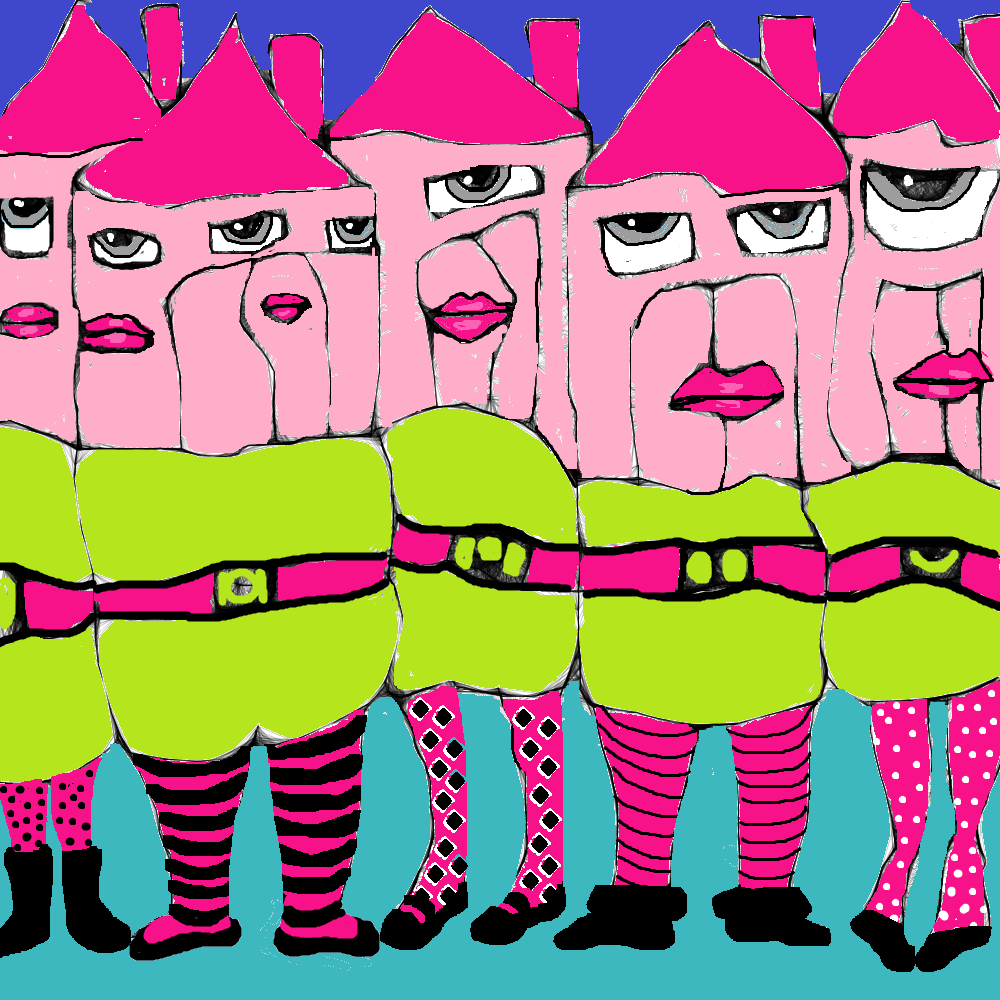 Digital Pink House Slaves
Small talk, should be easy, right? For me, not so much!! It's an energy Vampire!! If I have to requisition unnatural small talk from another, I panic. It's just not my forte. I prefer silence or music. A place where ideas bloom.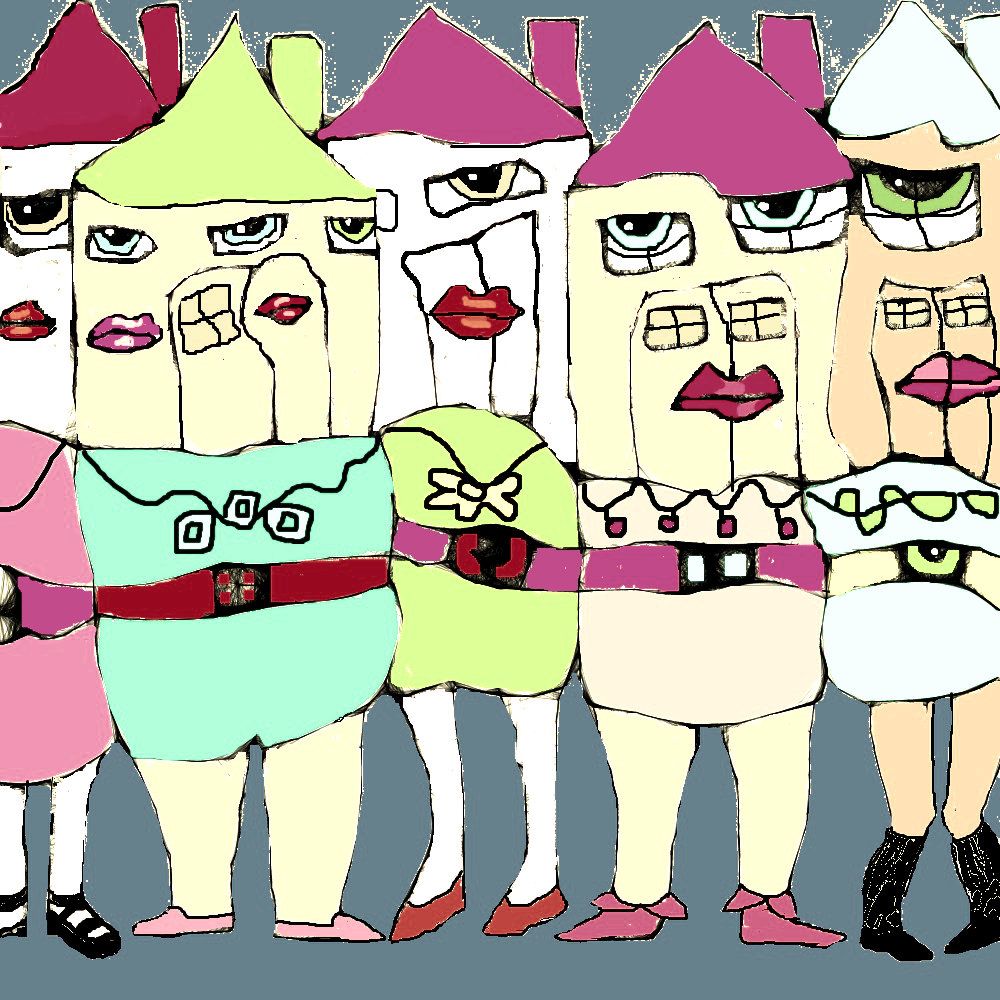 Detoxing House Slaves
Meaty intimate talk about love, life and differing perspectives gets my creative juices flowing! I enjoy non threatening diverse opinions that I can mill over and learn from! I love connecting with others to learn something new and interesting, to bring away new ideas, varied perspectives, not petty judgements. When I feel connected it replenishes my energy, and in turn my creativity!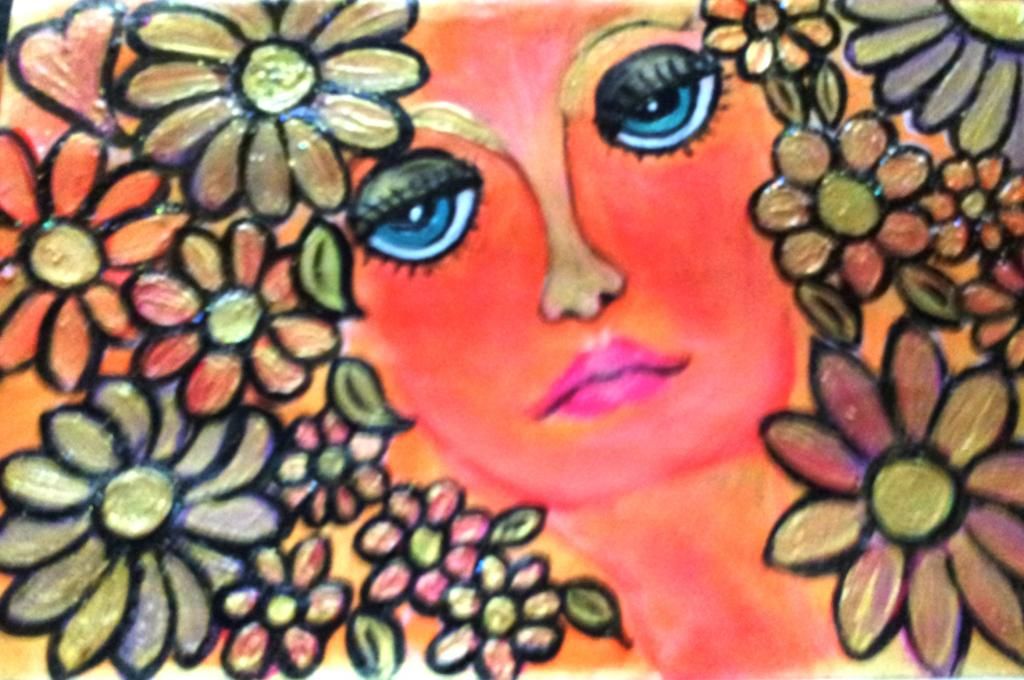 I had a fairly secure life as a child still there was lot of mood chaos and criticism. Trust me I tried so hard to please to no avail. My mother was an energy vampire and I was a little house slave who grew into a very very very big house slave!!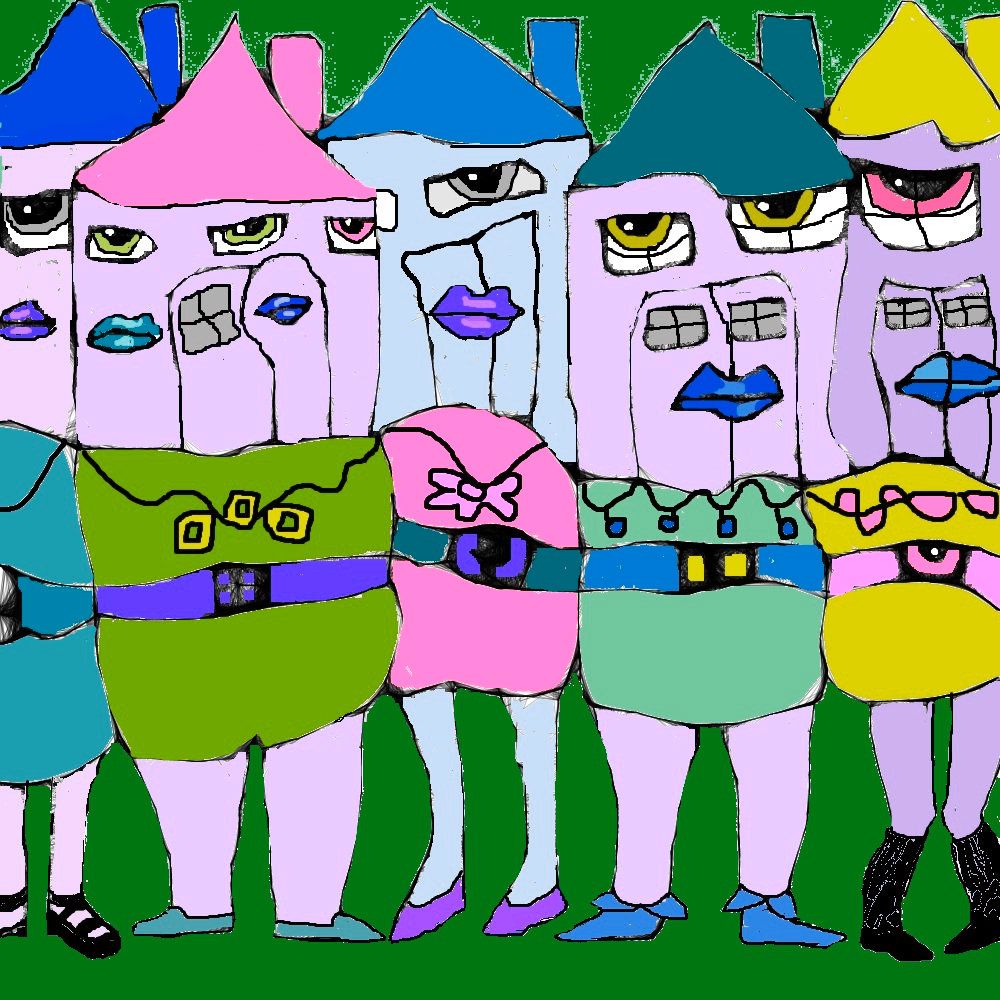 Vibrant House Slaves
My presence alone, without speaking can be a bit energy vampirish!! However my daughter was never a house slave, I kept criticism at bay supporting certain teenage trends. And I'm still friends with her!!! Yeah me!!
Resigned House Slaves
What are your energy Vampires? Which ones can you deduct from your life to make more room for creativity and other things you LOVE?
Make sure to visit Paint Party Friday and enjoy the diverse collection of artists!!
Also joined Eclectic Paperie for the first time!! The theme is flowers!
Linked to Artist in Blogland
Dutch Dare Card Challenges