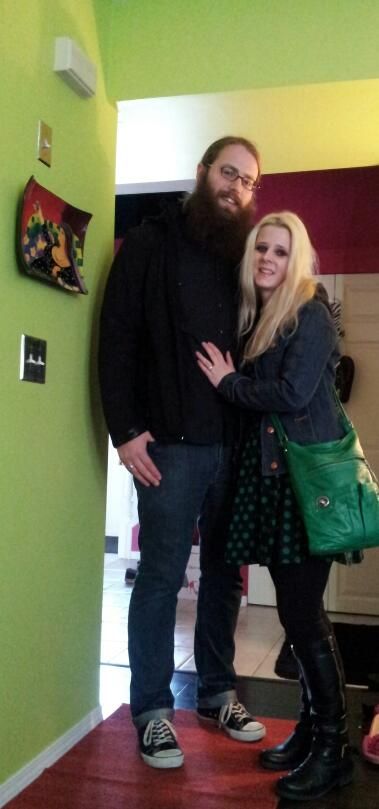 Last week Beardo and Cupcake went to Mumford and Sons
and this happened...it's a three minute happy story!
!
Worth the watch
Beardo /betterbrother is a singer songwriter,
his instagram photo was used in the video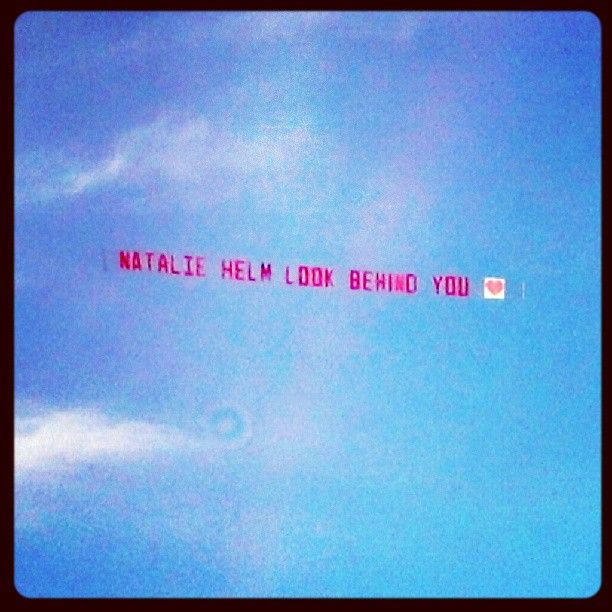 along with his following words, which cupcake responded to.
betterbrother Boyfriends all around the park sighed in frustration as this banner floated around the sky above the park right before Mumford and Sons setting a new standard in their girlfriends eyes..... I apologized to my wife... we had a chuckle. Go get him, Natalie Helm!
pepperpf no apologies needed! babe we could buy nice shoes with that money! ;-)
betterbrother And that's why i married you! :)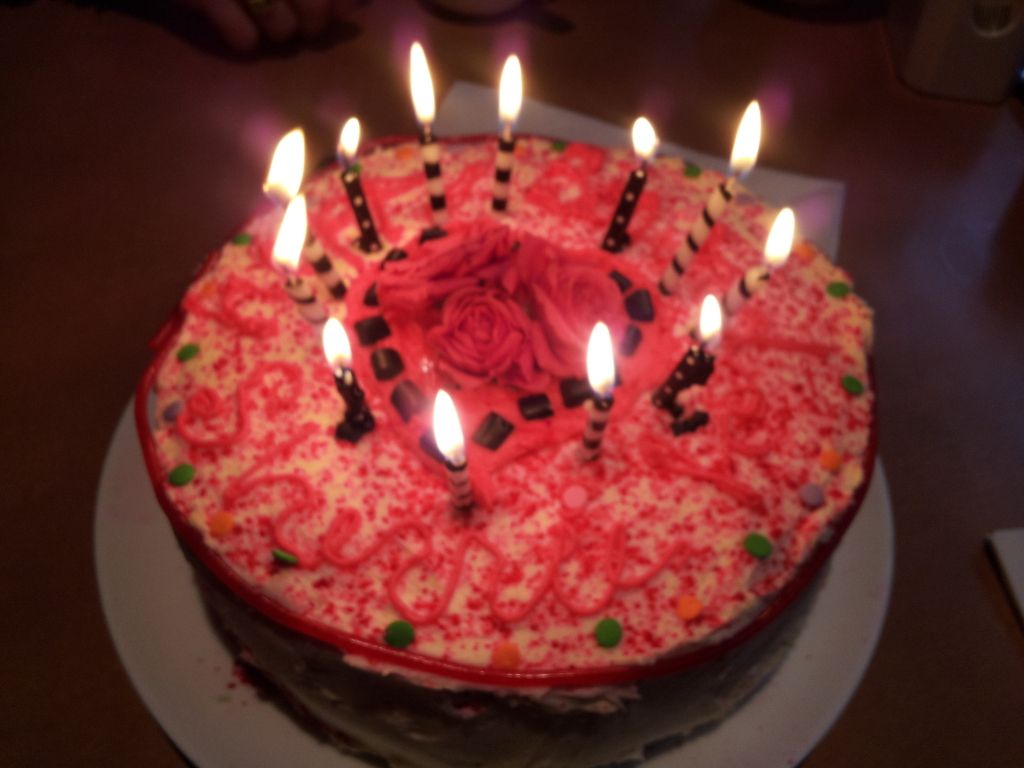 Last Wednesday the goddesses took me out for an early Birthday dinner!!
Dream goddess made me this beautiful cake that was even yummier than it looked!!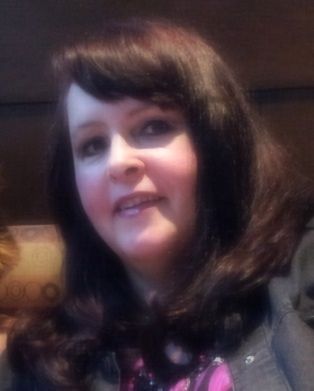 Photo credited to Gypsy Goddess
This is six days before I turned 57.
It's fun to have a photo commemorating my age.
With my fat staving off the wrinkles....phew....
Actually I softened the light with a photo process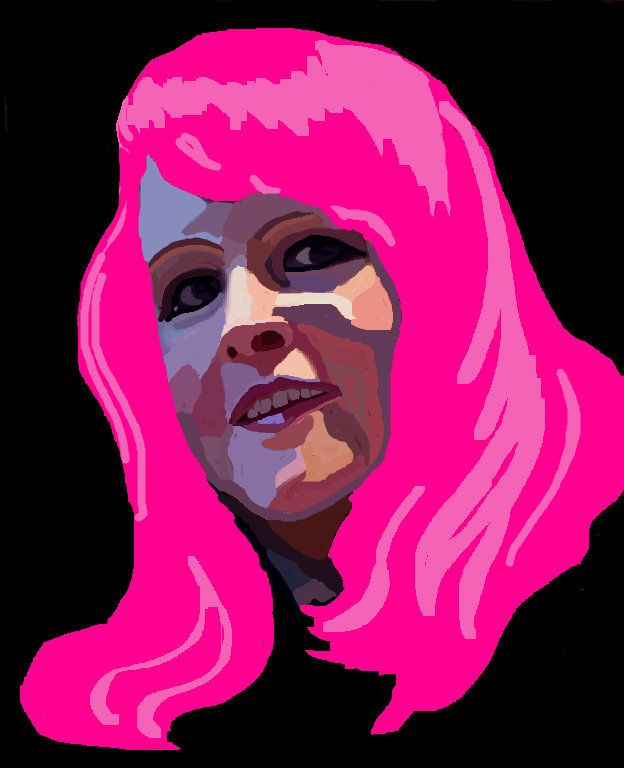 Then I painted this digital with imaginary pink hair.
I'd probably have pink hair if I was thirty years younger,
working in a non conventional job!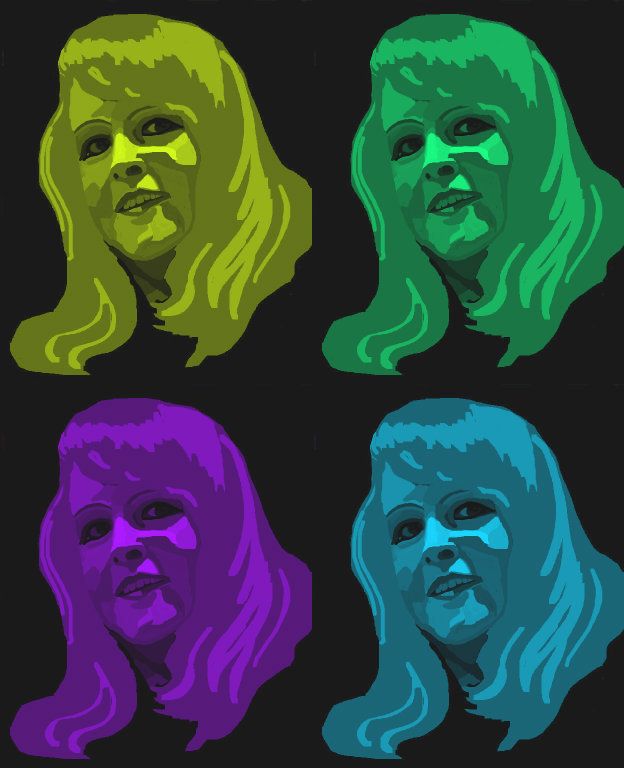 I'd have to try these colors too, cuz I'm fun like that!!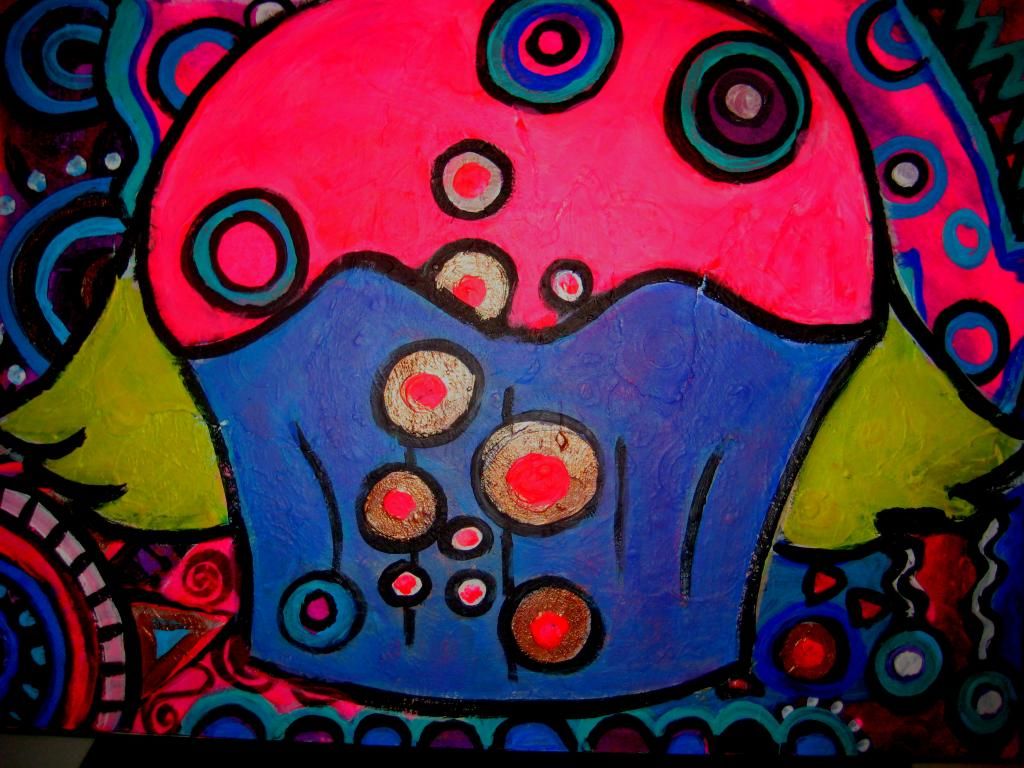 On Tuesday, my actual Birthday, Cupcake made me Cupcakes.
In my imagination they looked and tasted like this!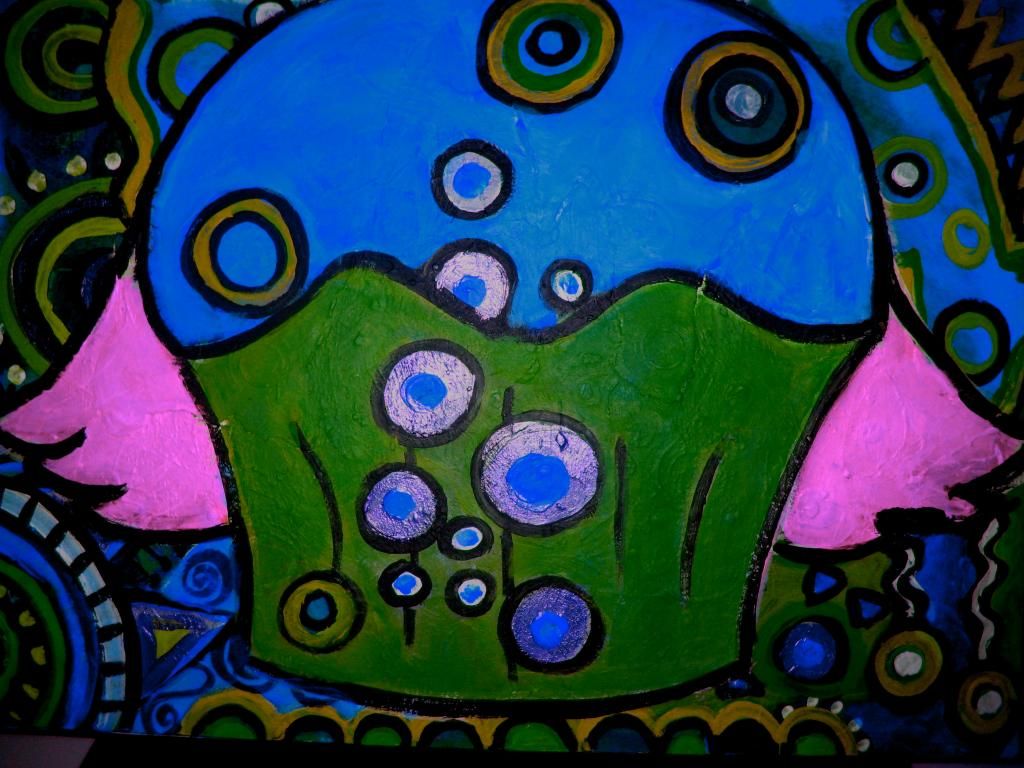 In actuality they were delectable chocolate cupcakes
stuffed with reeses peanut butter cups,
topped with crumbled peanut butter cups on the icing!!
I was treated like a goddess, but to be honest I am
treated like one most days!!
There were many fun surprises that day, flowers left on my step,
some loose, some in a planter, a cool pink pedestal dish,
a britto spoon holder and a lipstick!
I LOVED IT ALL!!!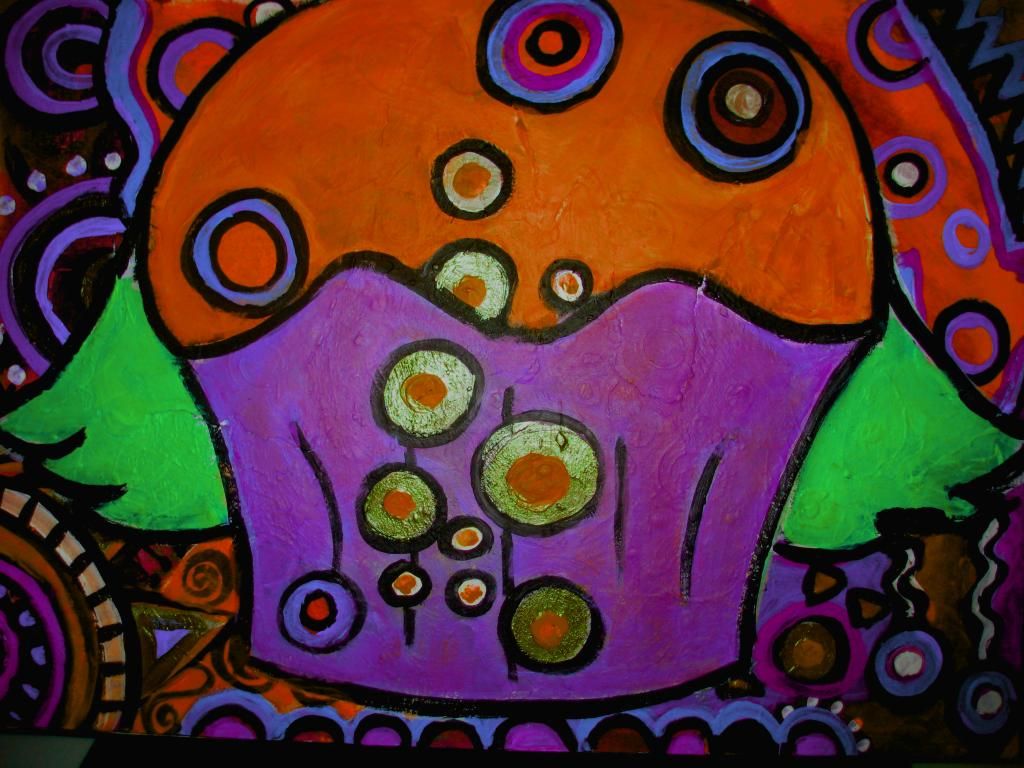 A week ago I started cleaning out drawers in my en-suite bathroom
and hadn't quite finished. I've been fighting a head cold.
The evening before my birthday Cupcake cleaned
my large bathroom from top to bottom. Silly as this seems to
some,

It was a total surprise

and more than thrilling for me!
I love a clean house but find it difficult with my bad hip.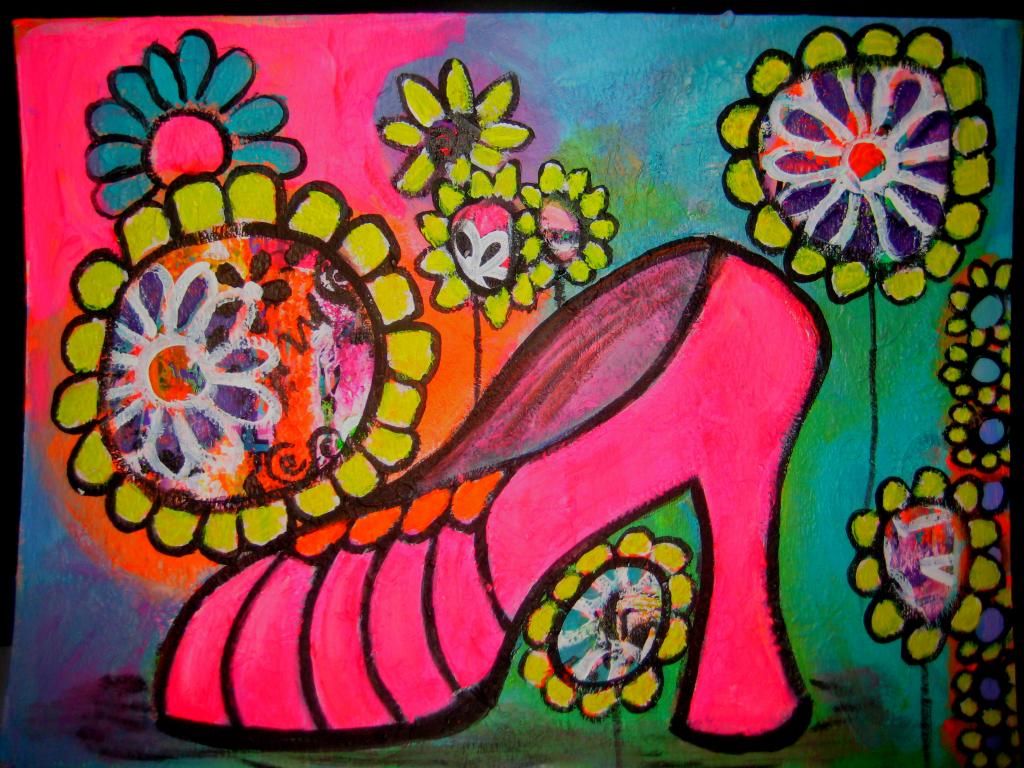 If only I could wear heels, best I can do is wedgies!!
Now to put on my party shoes cuz I have way more celebratin to do!!
your family to do for you on a special occasion?