Last week I forgot to post the amazing illustration of my favorite mug done by my friend Tracey Fletcher King !! I am such a fan of Tracey's humorous fun blog and always stunning visuals! Tracey always deserves top billing, be sure to check in on her icad cuppa series of bloggers cups she's illustrated.
This is my summer of color contribution for the purple and lime green theme. A digital edit of the following acrylic I did!! Unhappy with my last two SOC I'll be replacing them with colorful shoes too!!
When I was three, long before car seats, mom enrolled me in ballet lessons. Another lady drove us to the studio since mom didn't drive. Dressed in a black leotard, ballet slippers in hand I opened the car door and fell straight into a very deep ditch. I was full of muddy goo and very traumatized. I don't remember ever taking another ballet lesson after that!
original done in acrylics
During the seventies I bought a pair of very high platform sandals. Proudly strutting out of the store down Granville street I fell flat on my face.... a grungy looking hippie stood stared down at my stunned self repeating," Hey Man, what's happening man, what's happening?" Meanwhile a suited business man, twice my age ran to my aid, scooped me up making sure I was okay! I hung my head, hobbled to the bus, with my bruised leg and ego!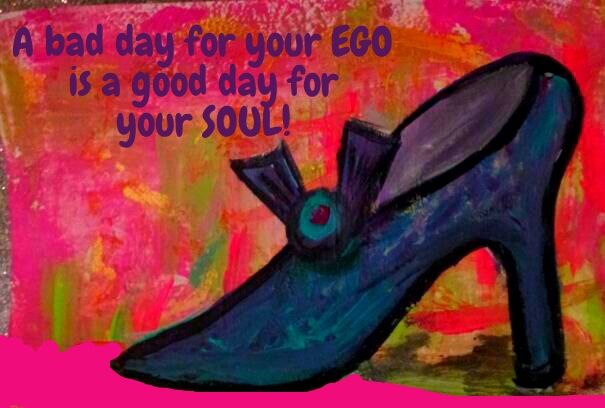 When my daughter was five we went on holidays with my perfectionist cousin and her family. All day we swam in the motel pool and dined out each evening. One night we arrived at the restaurant where my cousin proceeded to tell the story of her previous visit. She had mispronounced the Grand Prix Burger, ordering a Grand Pricks instead. Causing quite a commotion in the male dominated kitchen. All the servers came out to to put a face to the awkward blunder.....Just as the tears were running down my face in laughter at her faux pas..I looked down at my shoes only to realize I had mismatched flip flops on my own feet....They were completely different colors and style. We laughed so hard I almost peed my pants!! Seems like faux pas fox paws run in the family!!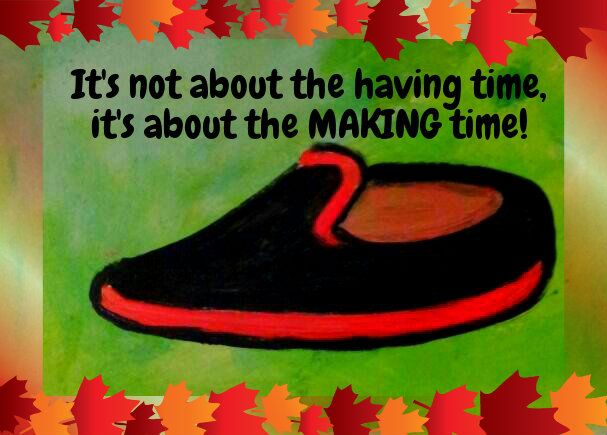 Happy Canada Day to my Canadian Friends!
When I was young girl runners were about a dollar ninety nine with not much selection they were plain tie ups in either red, blue, black or white. I NEVER liked them. I pleaded with my mom to buy the stylish square toe five dollar runners. She balked.
After a lot of nagging and whining, (which normally never worked and resulted in a smack,) she conceded! Every time I tried to wear those fancy runners she'd say "don't wear your five dollar runners" eventually I outgrew them in their near new state! I have hated any kind of runners except Chuck Taylor converse runners ever since!!! Which I have never worn either!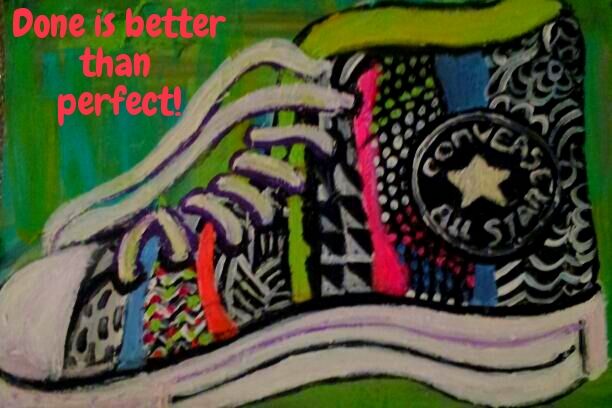 The only runners I ever bought Cupcake were a mock pair of high top pink chuck taylors, (now she has every color imaginable) but as we all know little kids get dirty. So I threw them in the wash and the navy blue stitching ran into the pink canvas, rendering them tie dyed. So I bought her an outfit to match and she continued to wear the shoes anyway. Everywhere I went moms begged me to tell them where I bought them.... now that's what I called a happy accident!!
When Cupcake was a toddler she was obsessed with " My shoe book" She made me read it repeatedly. Not only was I a bad influence, buying her way too many cute shoes, she also had her own inbred affinity for them as well!! Yesterday she added two more to her obscene Chuck Taylor collection!!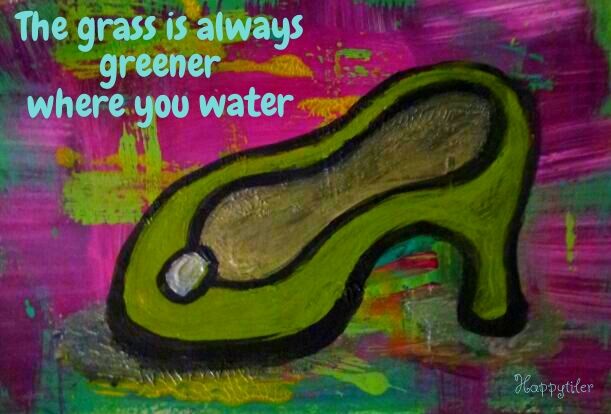 Over the last five decades there is one comfortable shoe that I have probably worn the way people wear white runners, and that is the clog.... I loved clogs in the sixties and I still love them today! Only now I wear a replica type clog in the form of a merrell!
Cupcake was a baby who could crawl so fast I looked haggard chasing her! One hot summer day her dad was sitting on the couch in his flip flops enjoying a television program when Cupcake motored up to his feet and munched down so hard on his toe he screamed. No toes were safe from that girl until she learned to walk!
Thanks to those who shared your shoe stories and preferences last week!! Do you remember anything you over indulged your child in that has continued on over the years?
This is my contribution to Icad and Paint party Friday where you can find many more wonderful creatives!!