This weeks combination is
Citron Green and Turquoise.
I used acrylic paint, then digitally added words and
turquoise lines for some pop to my whimsical flowers!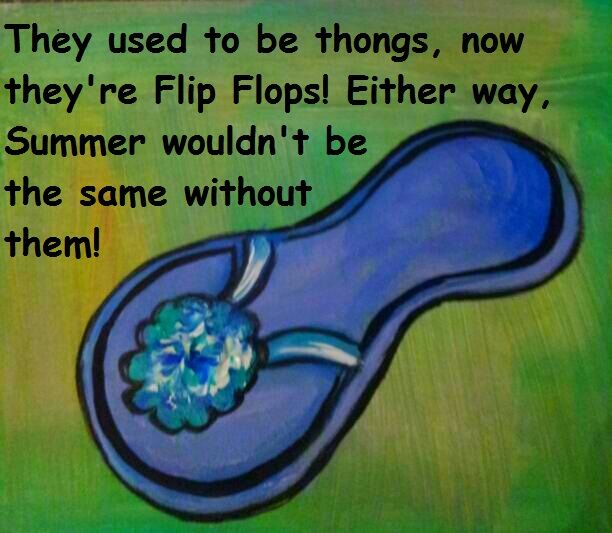 I decided to do a series of shoes for ICAD.
Although the shoes I've done so far are all from imagination
a few pairs are a bit of an amalgamation of ones I own or
ones I'd want! Some painted I don't even like!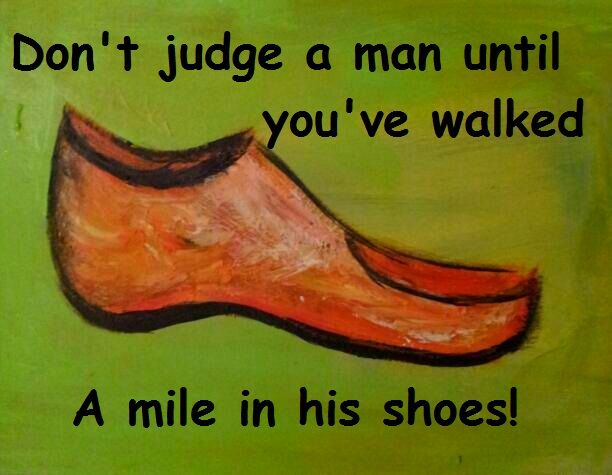 I can't believe I wore a pair of shoes similar to these
when I was a teen. Back in the day they were called
Wallabees. Probably the only pair of brown shoes I
have ever owned!
The days of sexy heels are gone for me.
I hate socks and can be found all year around with bare feet!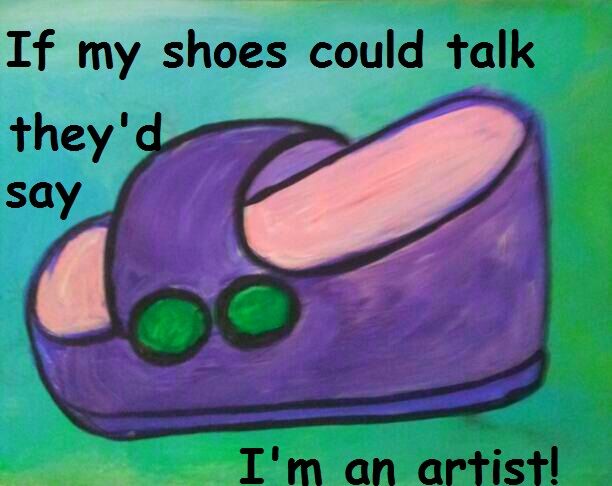 Unless it snows then I will cave and wear a sock.
Even though I have several colorful slip on wedge style
shoes I tend to gravitate to my really comfortable
black wedge style thongs flip flops
with a lots of bling on them.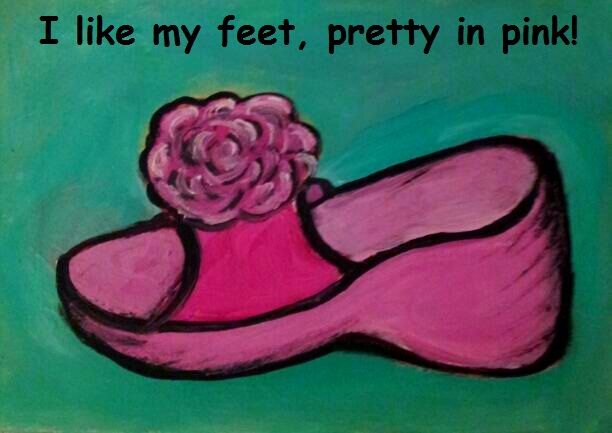 I would buy these pink shoes for sure...they're my style
along with the above purple ones!


Instead I live vicariously through my daughter
who on special occasions wears heels.
For the most part she likes only comfy flats
and owns several pairs of very nice comfy boots.
Even though she was five when mom passed,
she still manages to buy the exact style my mom wore!
I also washed my huge kitchen floor every night before bed....
what was I thinking??.....can't even believe I was that anal!!
Beardo would love a pair of kelly green shoes!
He now owns pink,red, purple, green,yellow,
shoes and converse runners that scream Artist/Musician!
What do your shoes say about you and what are your favorites????