We all live such incredibly unique lifestyles.
What kind of environment do you need to strive?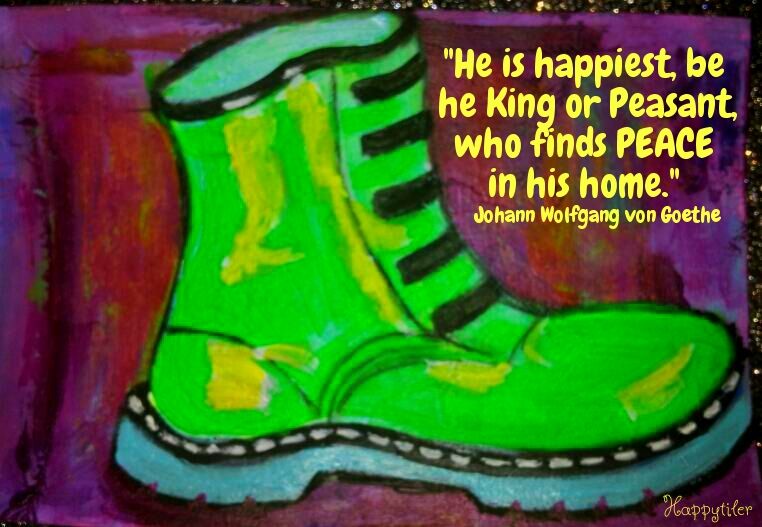 Do you like an action packed home,
First and foremost I need Peace...probably why I have a metal peace sign hanging from my car mirror and in few discreet spots in my home. I have ornaments for my Christmas tree and a revered piece of blingy jewelry shaped into a peace sign. If you've ever lived in a home that was fraught with arguments, and grumpy frustrated over worked people craving a cocktail then you will understand the exhale factor when life is filled with peace, compassion and laughter!!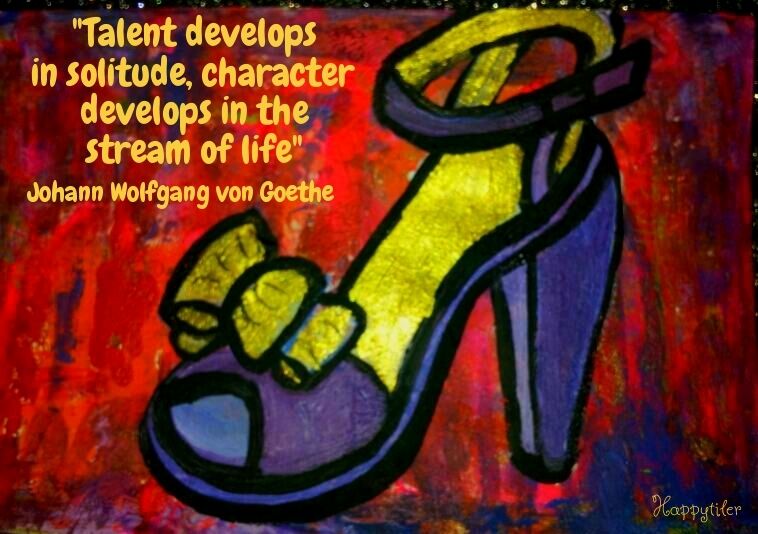 What is your most comfortable situation to
You won't find me creating in a plein air group. I just don't enjoy painting with others present, even though it can be so much fun! I have yet to produce anything I was satisfied with. I tend to need complete alone time in the quiet of night with the lull of television (mostly informative shows) or music in the background.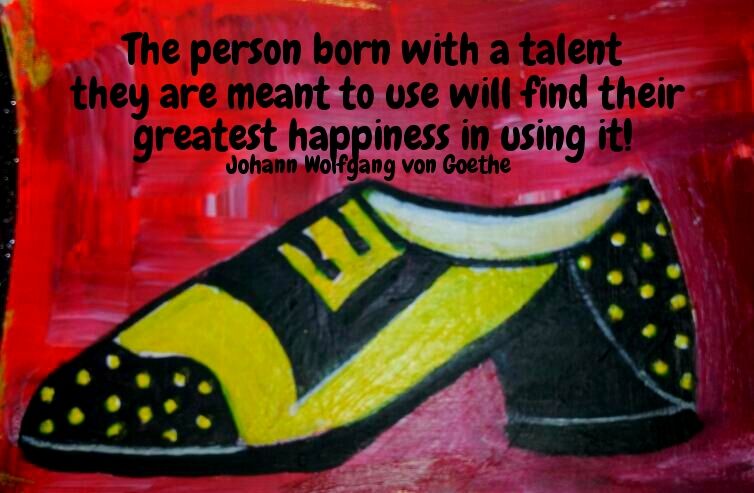 There has never been a more accurate quote to describe how I found true happiness. I love creating things. It's what got me through loads of grief, my childhood, and divorce! It fills me up to produce something useful, meaningful or fun! Years ago it was sewing, painting furniture, changing decor and cooking, now it's art and writing.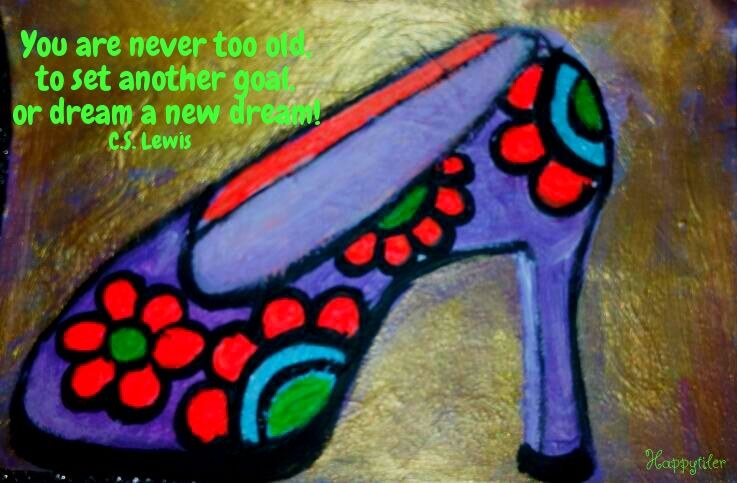 What are your goals and dreams?
The most surprising thing about life is discovering who you really
are late in life, then realizing you still have dreams worth pursuing!
Dreams different than you ever could have imagined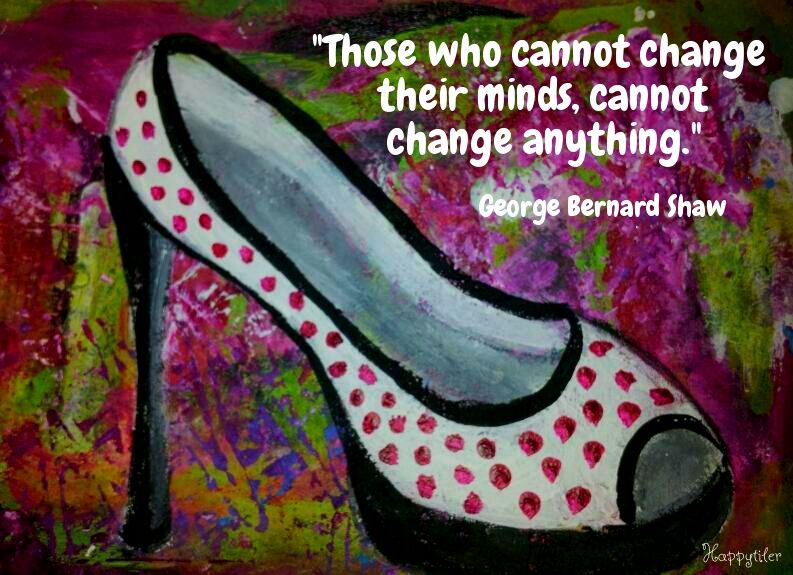 What is something you changed your mind
about that took you by surprise?
I have prided myself on changing my mind many many times over the years!
That's why I like to surround myself with people who are strong in their convictions with often differing opinions. It introducing me to different perspectives!

I had tunnel vision about men and often lumped them all in the same category. My wonderful son-in-law has really helped me to realize there are amazing, kind, special men out there who are so undervalued!! Thanks buddy for changing my mind!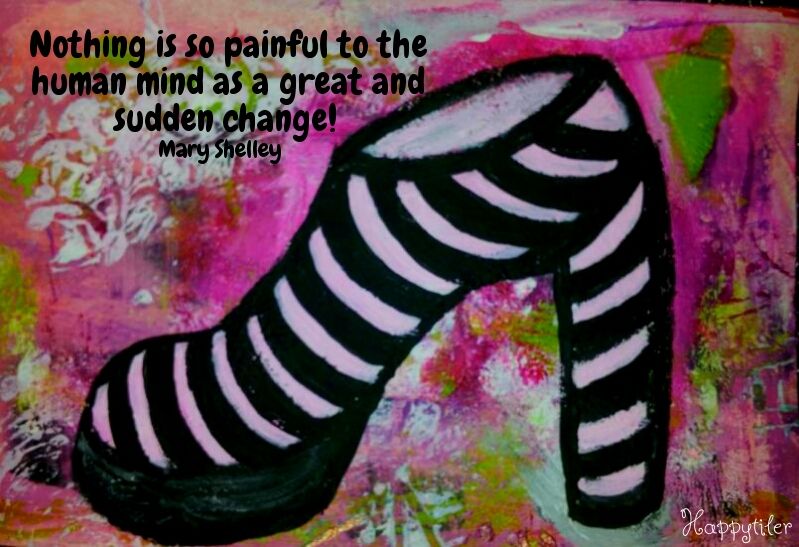 What was the biggest sudden change
that threw you into the worst pain of your life?
I have been through so much loss in my life, but an unexpected rift in two very important relationships several years ago are what produced drastic
changes for the better!!
So sometimes, after the pain comes great reward!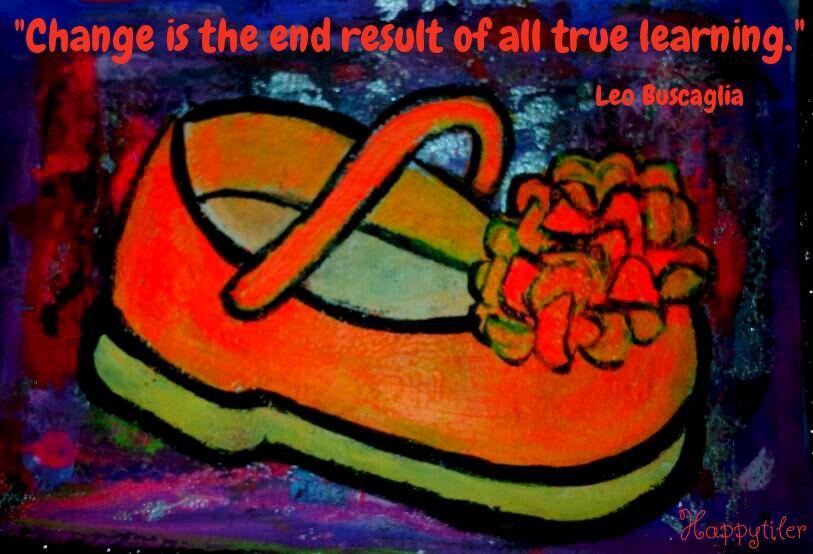 What is one of the most memorable
lessons you have learned?
I have learned that I am stronger than I thought and that faith and courage can get you through the toughest situations! No matter how hard life gets, and trust me there can be really rough spots, there will always be better times, better situations, and better people to help you through it all!!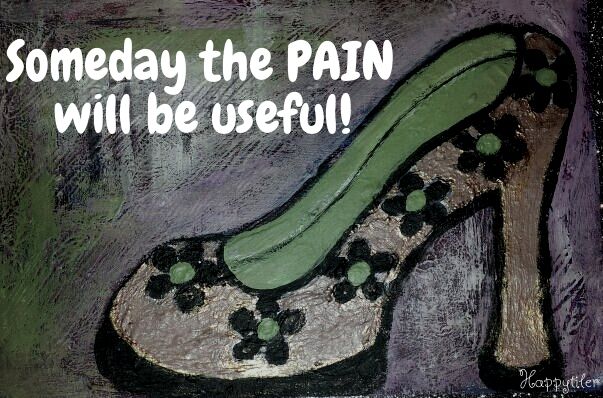 I had a struggle with sage and sepia
for this weeks Summer of color.
We just have no chemistry.
Plus they're always hanging out with
my nemesis's beige, taupe and brown,
who seems to loiter in kitchens and powder rooms!!
I find them boring wall flowers! Not in a good way either!
They haven't much to say, and no sense of whimsy.
In fact they look rather dull beside all the other colors.
They seem grubby too. As though my favorite green
decided to roll around in dirt then thought it
wise to change his name to sage!
I can't be sure, but I suspect they don't even
wear deodorant! Just sayin...
"They're no my favorites"...( said with an Austin Powers accent)
All kidding aside...hope you all have a great weekend!