So funny how blogging is! This post took on a life of it's own
bringing about many questions and memories!
This is my contribution to Summer of color week four red and yellow, ICAD
and Paint Party Friday all amazing blogs to visit!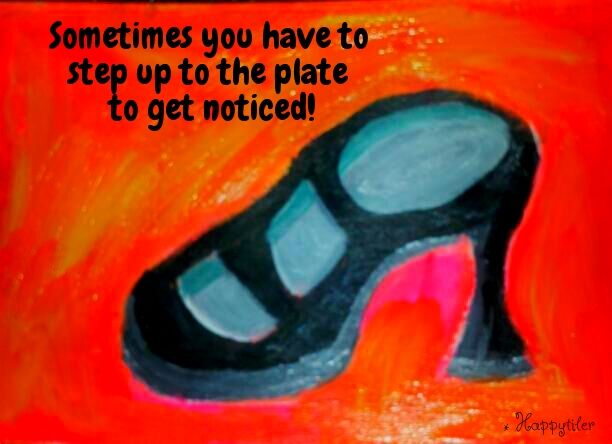 Are you someone who needs or wants to be noticed?
Do you think it's important to be noticed?
I once had a friend who was so meek, no matter where we went
they always forgot to serve her coffee or take her food order!
Since she's gone through menopause she's less tolerant
and found her voice
!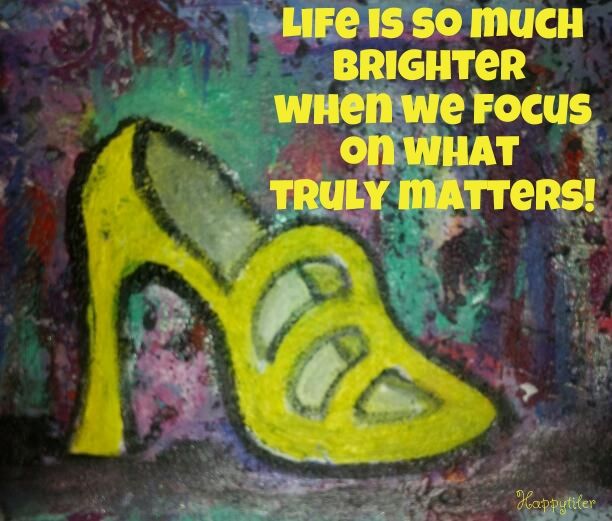 What do you focus on?
I have always focused on my immediate family even when I worked full time
they were always my priority. When times were tough I took solace in their support.
In turn I have been paid back ten fold with a really loving close knit family!
Now I focus on art too!!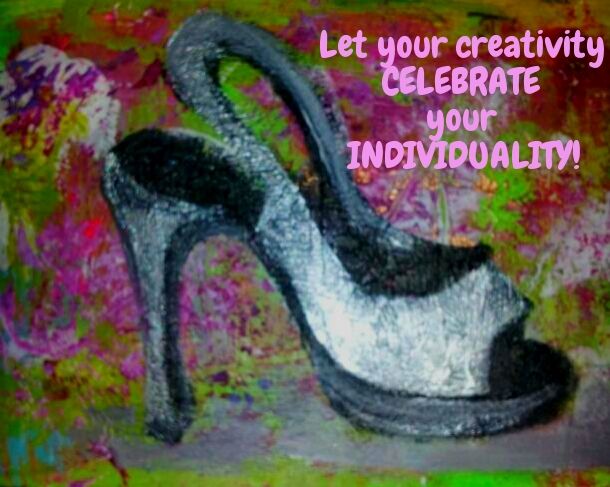 Do you celebrate your creativity by making fancy cakes,
dressing funky, decorating your house with color,
putting on the Ritz for special occasions?
I used to have pink seat covers in my jeep, and several bumper stickers! The only ones I remember are "Princess" for my daughters side and "Goddess" for my side, plus
"Mean People Suck" and " Mean people breed little mean people"along with a license plate holder that said " Love Goddess"
The best part was watching in my rear view mirror as people discussed or chuckled at my window stickers! Now that I create art I no longer have any bumper stickers!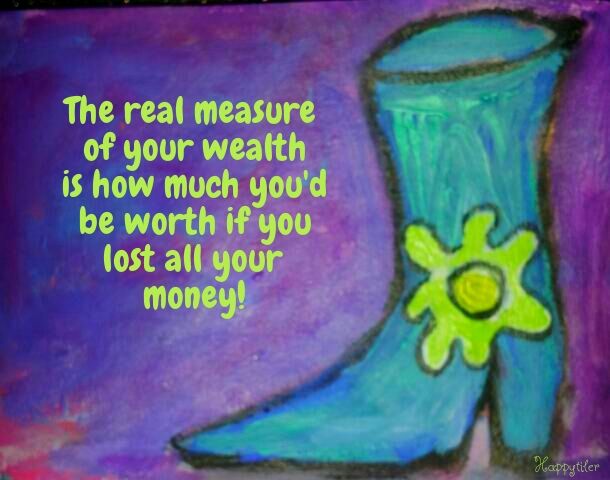 Do you know your worth, to your family, your friends, your community, your blog buddies?
My friend told me that her daughter, a single mom of two children had taken a poem off my blog, printed it out and framed it. Each day she'd read it to get through the tough times!
I'd have never known had my friend not told me!
I was honored!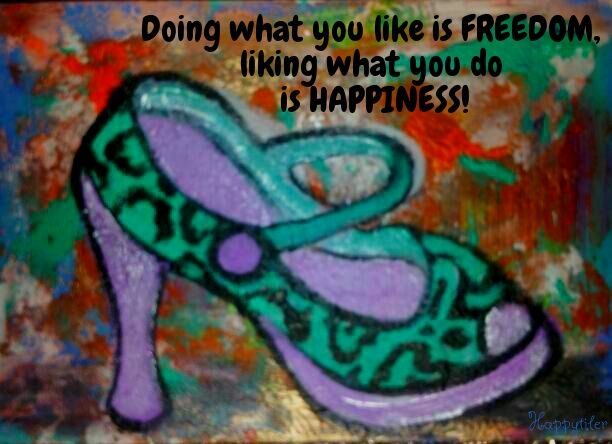 Are you Happy?
My friends baby died six years ago,
I was so upset that I had no way to help her.
Her younger friends busied with organizing the funeral
and family watched her disabled son.
I wrote a poem in a blog post to honor my friends child.
When I arrived at the funeral
everyone in attendance was handed a leaflet.
I read the leaflet shocked to see only my poems
with the photo I had posted to my blog.
Beardo looked over at me, tears streaming down my face
and said,"Well, you wanted to help, looks like you did!"
To read an abridged version of their beautiful story of joy after grief go here!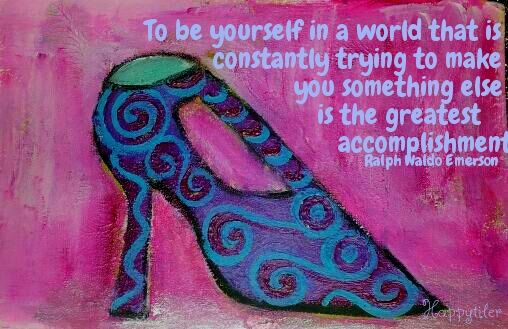 Are you able to show your true self to the world?
I've never fit in my family
With my quirky little style
Colorful, brass and brazen
I stayed just a little while
I must have been an Indy kid
Swimming tumultuous waves at home
Different clothes, shoes and tastes
Neutral with all the rest
Life took a glorious twist
People who could appreciated
My parents died not knowing
The artist trapped inside
Creating funny characters
Wearing Christmas lights at a dance,
It makes the colors bright!!!
Written by Happy tiler 2009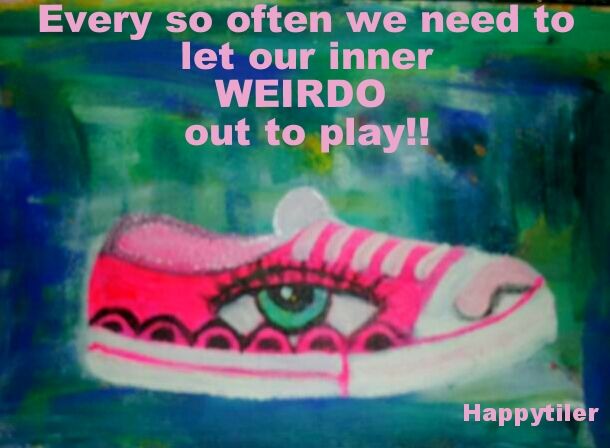 Do you ever feel like a weirdo?
When I was eight months pregnant I went to a little restaurant across the line. Of course pregnant ladies always have to pee. When I returned from the bathroom my husband asked, "whatcha got there?" I turned around to see a trail of toilet paper leading from the rear waist of my pants all the way down the isle around the corner to the bathroom..Unbeknownst to me, my inner weirdo came out to play without my permission! I laughed so hard I almost peed my pants!!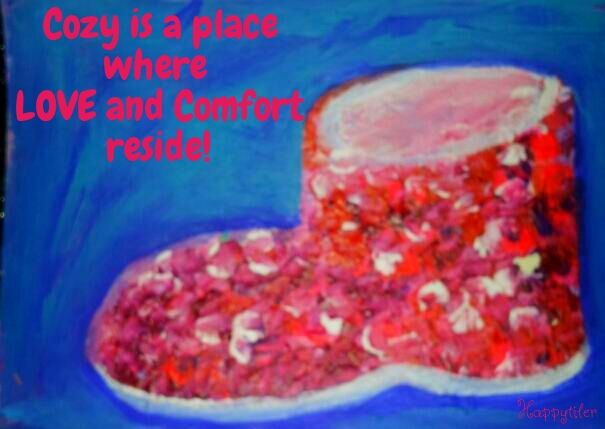 Are you a homebody? Do you love your home?
With an recent train derailment explosion that took out most of a town in Quebec and the floods in two major cities in Canada rendering people homeless, we have been so in love with our home which isn't always perfect, but it's perfect for us!
Over half of my index cards done for the month of June!



Many people needing love and comfort this week,
just know I am thinking of you and sending you love and light!