The Card made for Earth Goddesses Birthday!
For just under a quarter of a century I've gathered to celebrate every birthday with a group of five sage women! Over the span of the last decade we started calling ourselves the goddesses...and each took on a suitable name! At one point we all worked together save one who was in the same writers group as two of us!
This is Nature Goddess, she is just shy of 64! Unbelievable!! She looks even better now than she did four years ago! As an avid long distance biker/ hiker, she's outdoors every moment she gets! Her home is near the beach with the most gorgeous view, she holidays yearly in Mexico traveling all over the world whenever she can! She made the sailboat cake for our youngest Earth Goddess.
An avid birdwatcher, she loves to race her sailboat! A decade younger than most of us she was born in the wrong era, I think our comedic Earth goddess would have made a great hippy!
This goddess could hold an audience as a stand up comedian, a writer or an artist with her innate humour that often has us in fits of laughter! So talented she has yet to tap into any of her gifts with any kind of
enthusiasm

!
It was very last minute that I crafted a card for Earth Goddess
knowing she loves quirky art!
This card was the perfect candidate for a digital color change in my favorite Pixlr program!
There is even a phone app for it, should you be interested!
Gypsy Goddess is an adventurous woman who does anything and everything fun! She loves to dress in costume or otherwise and celebrate anything but herself! Once she turned 50 she began boldly wearing whimsical leggings which previously she was too timid to wear! Gypsy has a very fun bohemian flair, and the most amazing curly locks!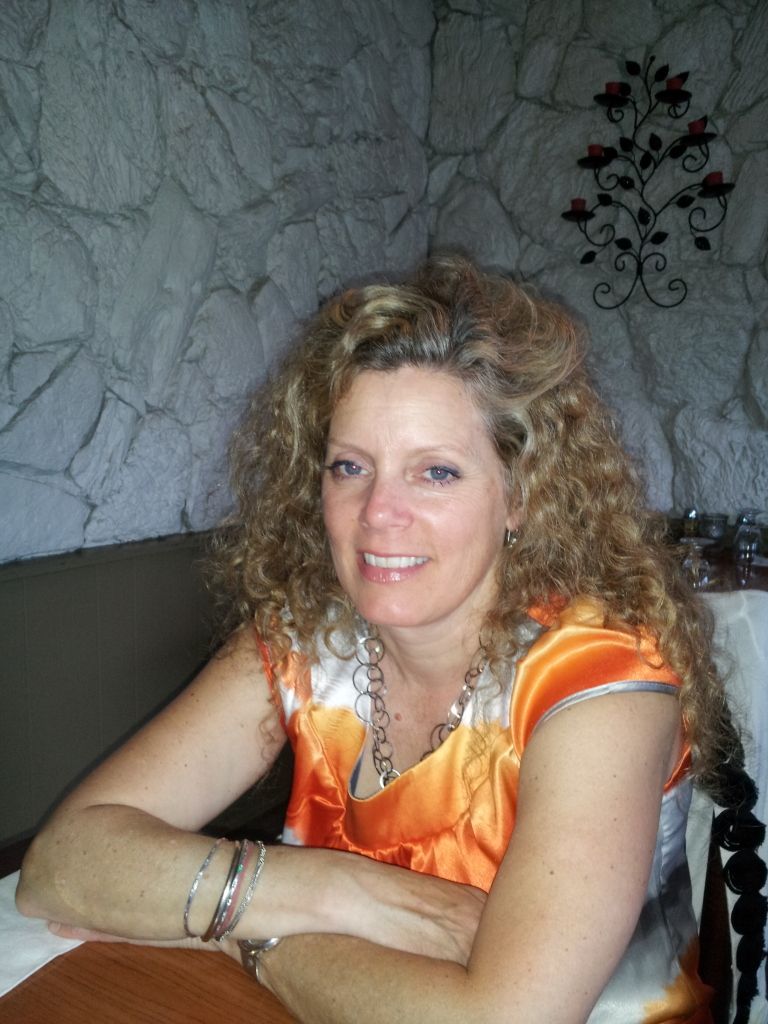 Constantly helping others Gypsy has little time for herself. Yet she is a creative in every aspect of her life with the need to exude her true artists nature! She's either baking a beautiful cakes for others, or decorating a fancy table with leaves, candles and little characters! She has written several yet to be published books over the years, does crafts, sews and has done a few gorgeous fun paper mache art pieces. She's an amazing photographer who loves the fantasy of fairies and gnomes!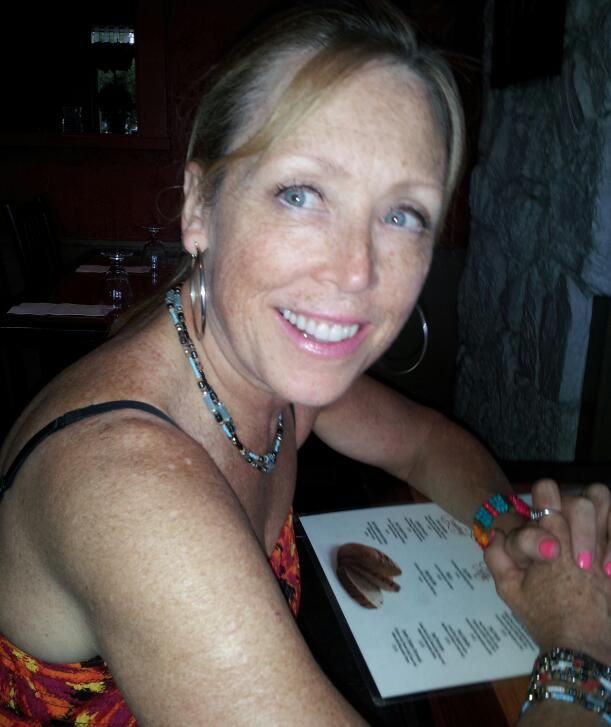 Our Faery Goddess is also a writer with several
unpublished books. She did her first triathlon a few years ago
and became a fitness instructor this year at 55!
Proving with lots of hard work,
dreams can come true at any age!
Often times as our dreams manifest
life throws us a curve ball. Faery is in the process
of waiting for heart surgery. You can read about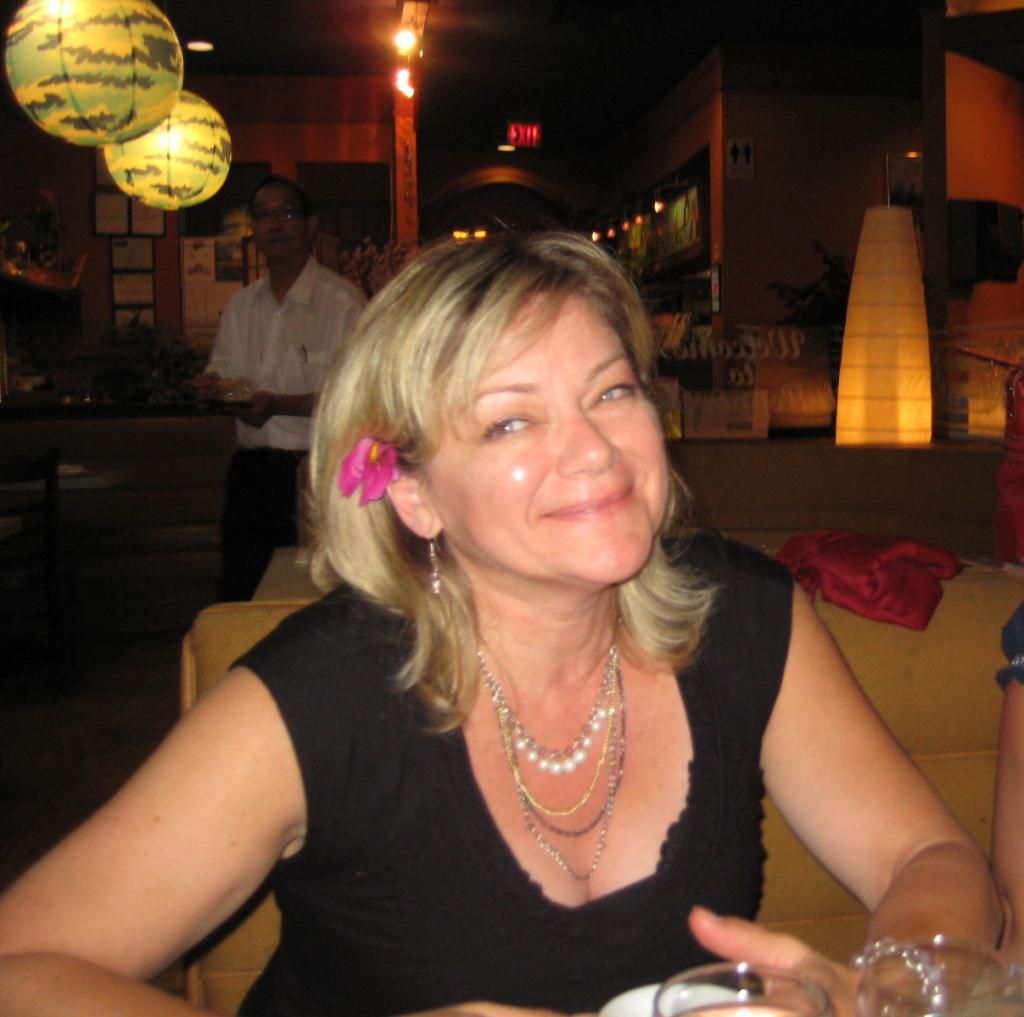 Dream goddess is an amazing florist, can
make anything look beautiful
with her natural decorators eye!
She possibly missed her true calling!!
A witty generous soul, Dreamer dabbles in art,
bakes beautiful cakes, and is a wonderful writer.
I've tried to encourage her to write a blog!
A voracious reader Dreamer remembers
the most interesting scientific facts about diseases!
This wise goddess really thinks out of the box, I often
turn to her for unique perspectives!!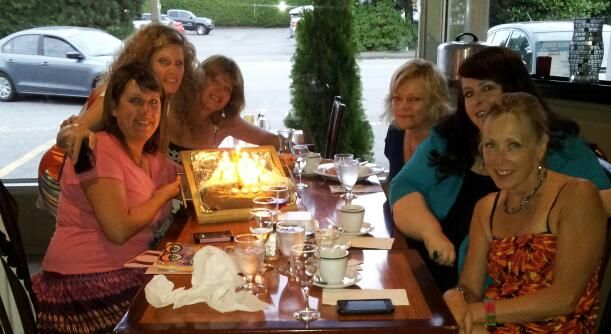 Earth Goddess, Gypsy Goddess standing, Nature Goddess, Dream Goddess, Me Love Goddess, and Faery Goddess July 16th.
I love to celebrate these beautiful souls, other than family
what do you love to celebrate?
I no sooner gave this card to Earth goddess and received
this beautiful card packed with postcard icads that I won,
plus a wonderful unexpected gorgeous piece of shoe art
that I apparently inspired from the lovely
Daily I get so much joy out of this
beautiful art sitting on my mantle!
My contribution to Paint Party Friday!