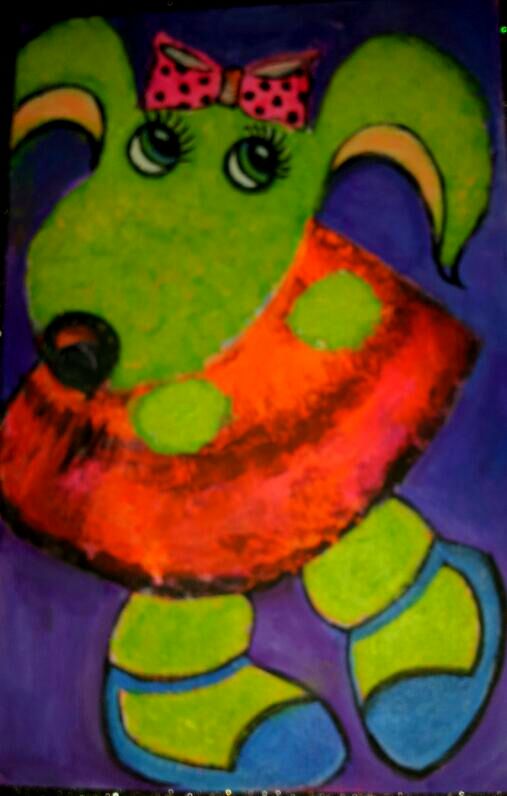 This looks completely different in person! For some reason I'm in child art mode!!
Cupcake was away a full week, and Beardo a few days! Oh my, life was slightly simpler save the dog I babysat! I didn't have to drive anywhere unless I wanted to! I had to search for extra dishes so I could put the dish washer on after four days! I ate things like left over pizza with smoked oysters, poached eggs, and a salmon sandwich for dinner! Not all at once of course!! I had one load of laundry. The house stayed tidy....save my art supplies strewn everywhere and quickly tidied before they arrived home.
Can you tell I have a great idea for a kids book brewing!
Still, something was amiss without my little buddies...The house was void of laughter, teasing, meaty conversation, and real joy that comes from loving people so much you could cry.....
Add caption
Still as much as I love my alone time,
I love my kids more!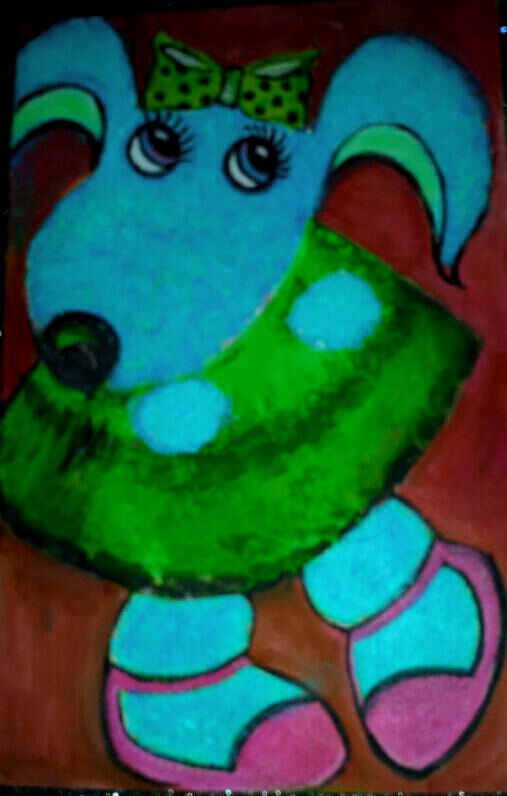 Plus they do hundreds of things for me
I found this poem from 2007, I wrote it at 51,
I thought I'd share....Except for this one line
"
Once in a while I manage a spurt
Bustle around, somewhat alert"
which is no longer applicable...
The rest still holds true!!
Let me know if you can relate!
Culinary Liberation
I used to be a merry kitchen Bitch
Whipped up anything, without a glitch
A gourmet meal, a dinner for eight
Precisely timed, nothing was late
The kitchen was clean, pretty table was set
I'd chatter with company, it was never a fret
Times of soup in the crock every week
Baking galore is now quite bleak
Culinary abundance is finally gone
Enthusiasm for cooking is more of a yawn
Once in a while I manage a spurt
Bustle around, somewhat alert
Then in an instant it becomes mundane
When Supper hour approaches, I feel disdain
I rather go out, pass on the work
It's a redundant chore I'd rather shirk
I've done my duty for my family and friend
Surely I've earned a liberty transcend
Into my writing, computer, and art
It's these passions now that capture my heart
A potato, or salad, sandwich or tea
Things without mold from the fridge that I see
I eat random times, when the urge strikes
And damn it, i'll eat more to my likes
Smoked oysters and cheese placed on a bun
Sole, and seafood, from which the kids run
Finally it's my turn to make my own choice
For years I made food my family would voice
Although I'll admit at times I'll succumb
After all I live with the guilt of a MUM!
Written in 2007 by Happytiler

Did you ever love to cook?
How do you feel about it now?