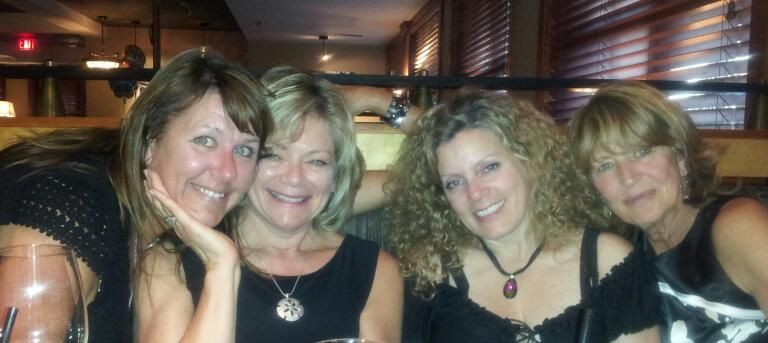 Love this Photo of my friends, we have so much fun!!
One thing about my goddess friends of quarter a century
we ALL LOVE color!!
Quiet squeals and giggles ensue
realizing we ALL wore black!
Of course we accessorized
with punches of pink, orange and white!
Unbelievable how connected our little group is!
This happens often too!
I love that about us!!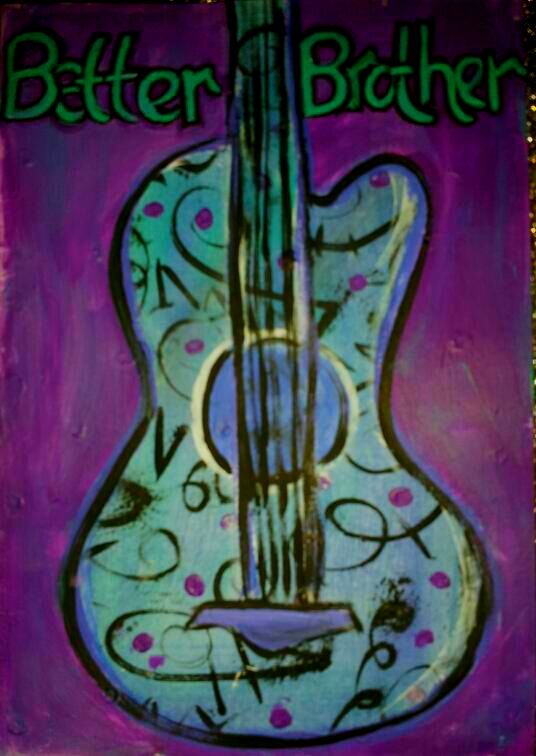 This is the card I made for Beardo on the 5th!
He loved it, and of course there was piles
of mush inside cause I love him like my own!!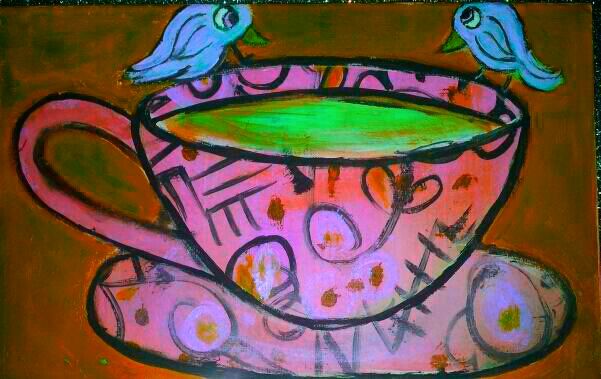 Last week I was putting away clothes
and changing my bed with the tv on for company.
silly guilty pleasure.
Instead of bellowing from my room
to the kitchen downstairs,
I called Cupcakes cell from our land line!
Or so I thought!
She said " pardon!"
Again I chimed,"Honey boo boo's on!"
thinking she'd be excited!
The voice at the other end who was not my Cupcake
said," I DON'T GET IT!"
Mortified.......I " stuttered a few A's and hung up
hoping the girl on the other end didn't recognize my voice!!
With my OLAD.......(old lady attention deficit.)
I had dialed my Cupcakes place of business that she manages,
instead of our kitchen downstairs......Oops my bad!!!
The perplexed girl on the other end sounded just like Cupcake...
the worst part was.....I had to TELL Cupcake............bites nails!!
I secretly told Beardo first , he howled, then insisted I had to tell her!
Cupcake was not impressed by my mistake,
but she too laughed pretty hard!
If her employee ever figures out it was me who called
telling her Honey Boo boos on
she'll soon know what renecks we are!! ;0)