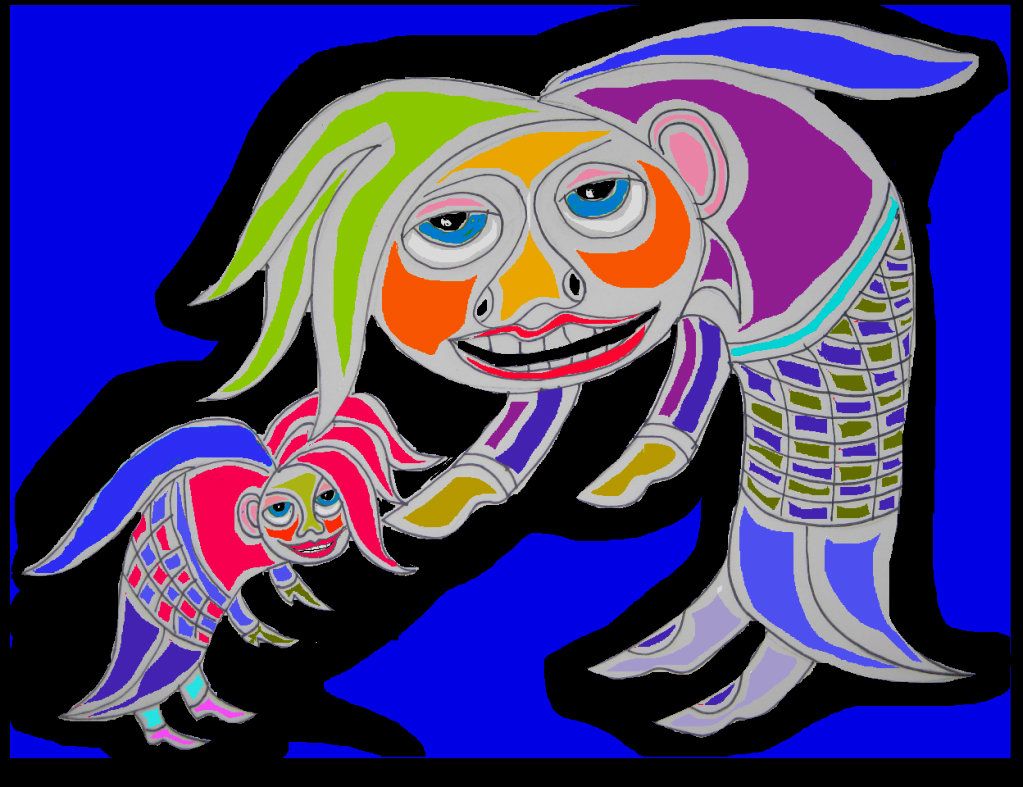 was first sketched, then put into the microsoft paint program.
I digitally cut out the mosaic style pieces and added color!
Then digitally altered the colors in photobucket!
It was relaxing during a fairly stressful week!
It's kind of quirky, like me
From the time my daughter was ten I raised her on my own with one hundred and eighty dollars a month custody payment. That is approximately five dollars and ninety one cents a day! Certainly not enough to feed her daily, let alone keep a roof over her head! On her nineteenth birthday it stopped completely. By law it should have been more. I never pursued it, knowing lawyers would eat up anything I gained. Never in a million years did I think that would happen to me or her!! It was less than a car payment!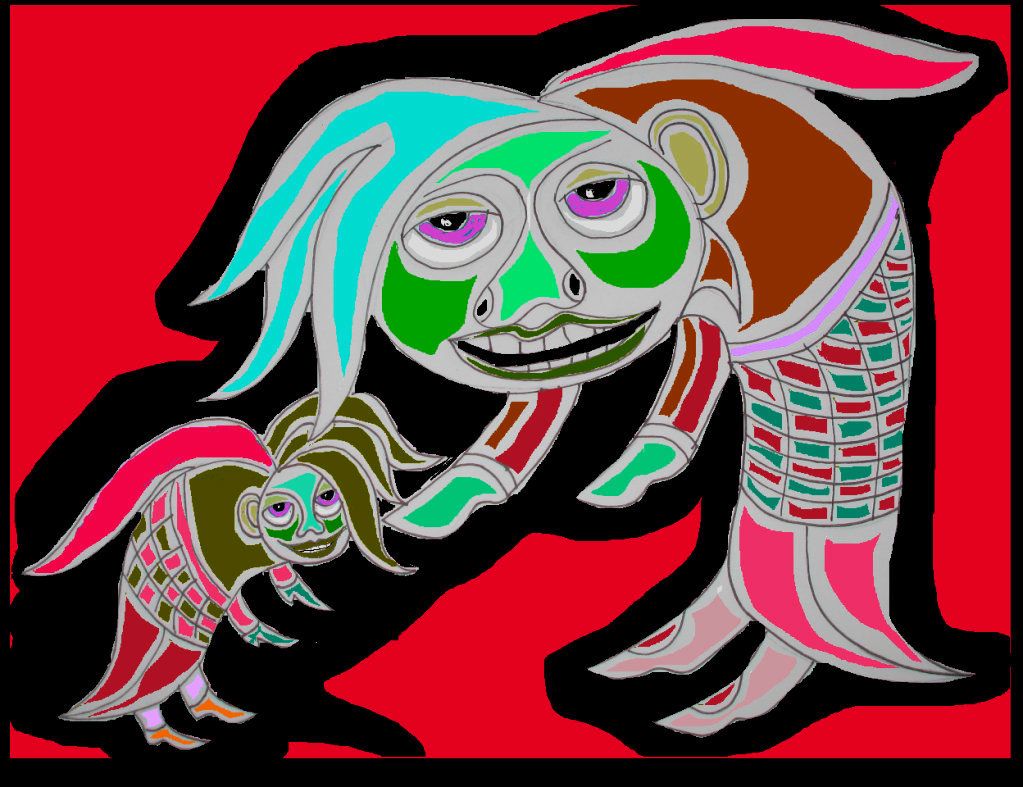 I asked myself how much it was worth to have her under my roof every day.....there was no monetary value to that.....it was more than I could ever afford.....I'd have paid anything to know she was safe with me!! Both physically and mentally!! There were some very rough years fiscally and emotionally. I'd not trade one minute, because I am the true winner!!! I have the most amazing family!! A son-in-law and daughter who treat me like gold..... truly makes me cry with joy knowing how fortunate I am!!!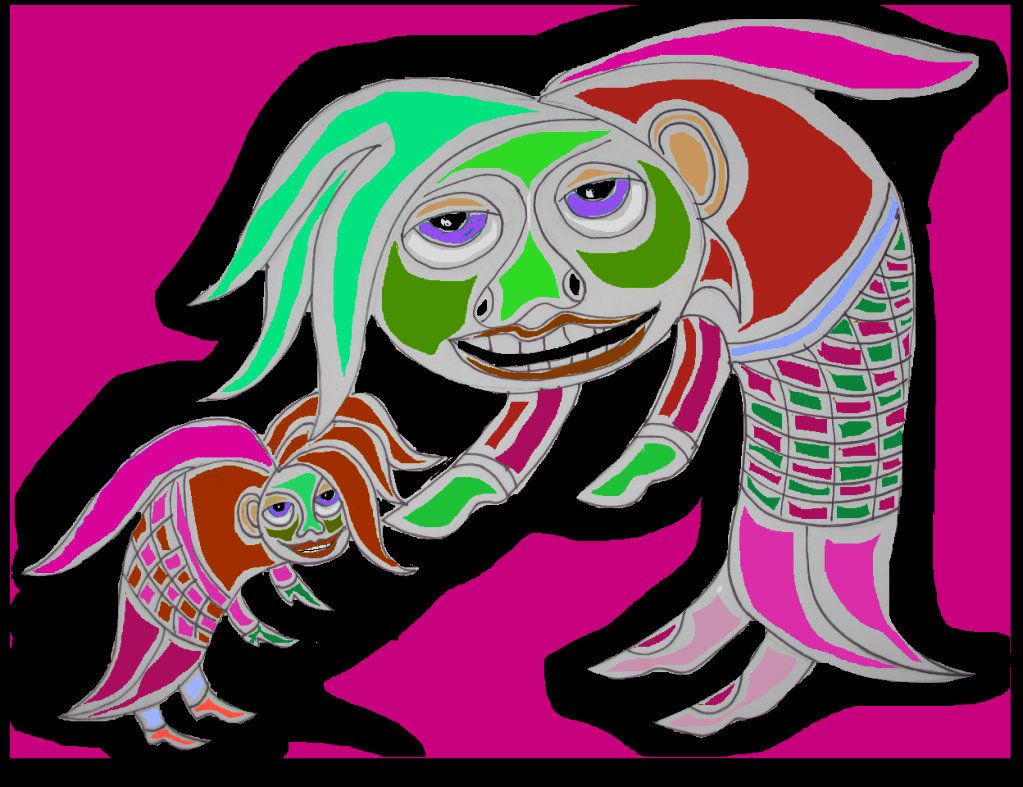 Knowing that my foot is still healing the kids did all the cleaning and cooking for a friends Birthday celebration on the weekend. They served, and cleared up after us! I can't thank them enough! When I attempt to share my gratitude they both say, "we're a team, we ALL do things for each other....that's who we are!!" There is no monetary value on that kind of love either!!!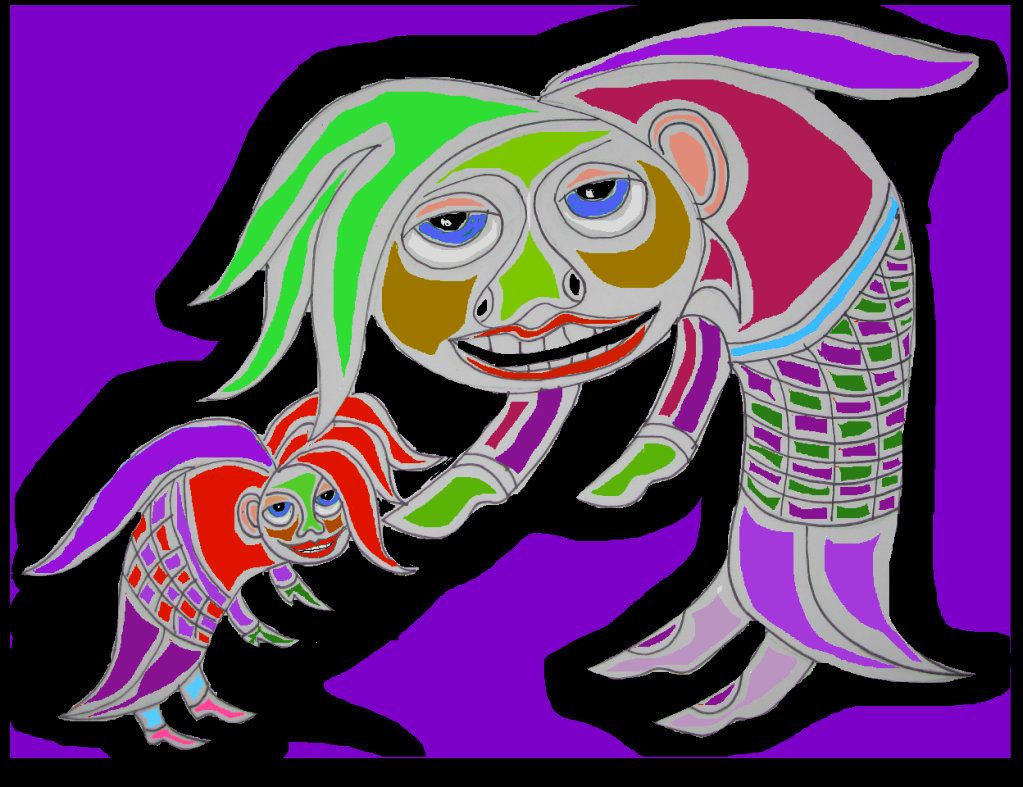 What makes you feel truly blessed in your life?
Tell me one thing that fills your heart with complete joy!