T

oday I give a

shout out to bloggers that boldly put

themselves

out there!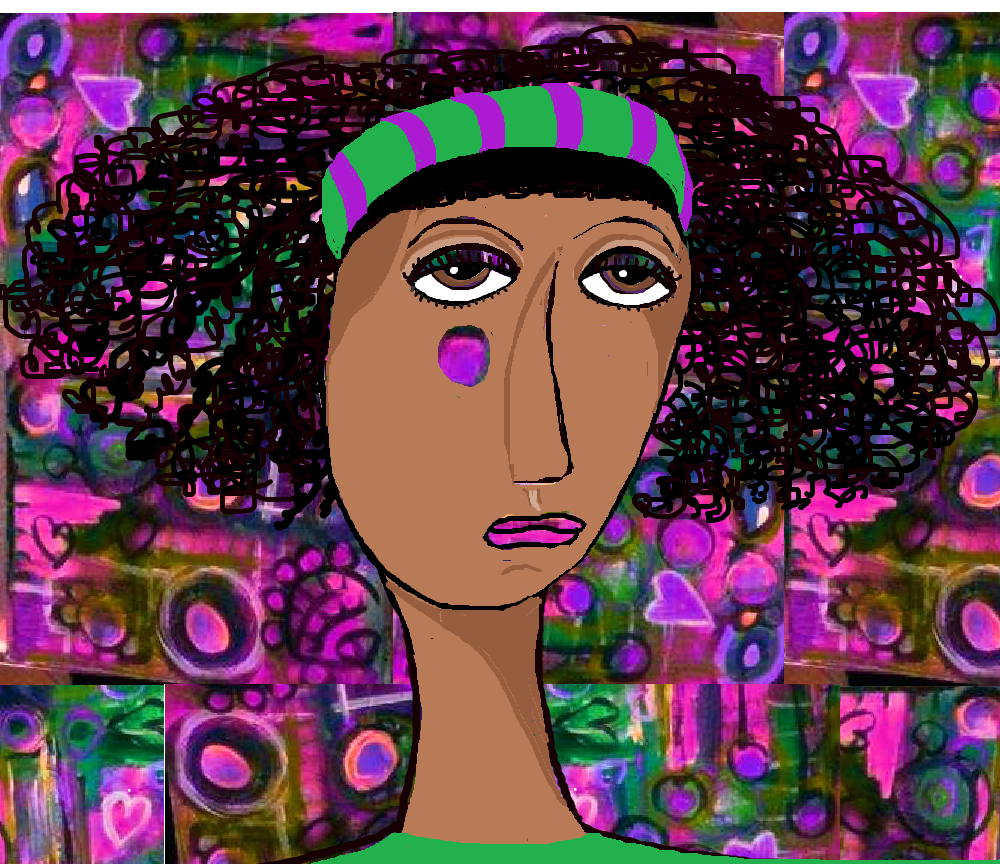 Acrylic background digital painted character
Its a gift to be able to communicate like we do.....some people are absolutely stunted trying to express their feelings in writing or any other way! When we shine a light on our feelings it gives others permission to make changes, connect with like minded souls, at times for

give themselves and feel normal!
Digital Color change
I've watched an extended family member unable to hug his grown children....he's like a robot. He doesn't appear to be unfriend

ly

...but he's stiff. You can see his old school

demeanor

won't allow him to reach out.... it's sad to witness how uncomfortable he is.... but guess what.... my cupcake has b

reached the boundary and

commands a hug from him where his own affectionate children won

't dare to!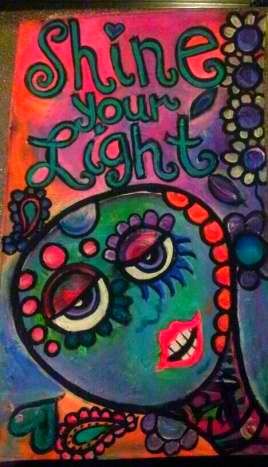 Original acrylic journal page on cereal box
My own mother was given a grandmothers journal to express her feelings while my dad was dying. She wrote down the weather. That's all.

I thought maybe she just chose not to

present

her feelings on the pages

during such a trying time. When in fact

she hadn

't a clue how to emote all her fiery wisdom on the page!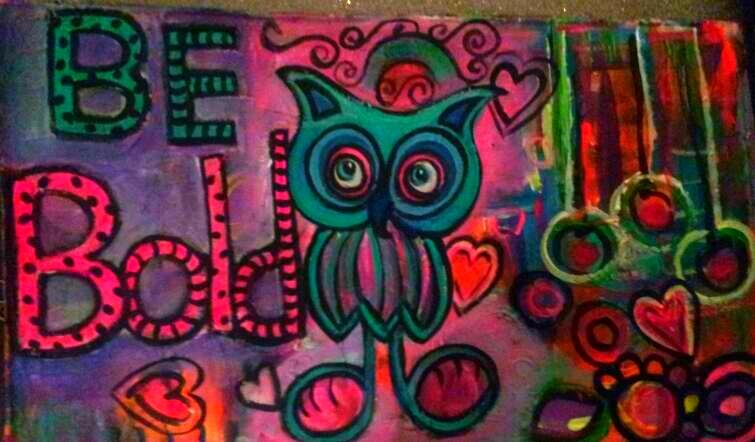 Original acrylic journal page on cereal box
Never at a loss for words another relative gets harsh anxiety every time he has to write out a card!

He
spends ages trying to properly convey the depth of his love but is rarely, if ever, satisfied

with the results!!
We take for granted our ability to express our feelings to others! Whether demonst

ratively or on the page.

I assumed everyone

could

write until I shared some prose with a scholar who

wished she

could write as I did.

Given her

field

of

expertise I

was shocked that she couldn't. It was then I realized I had a gift! One I have enjoyed my whole life, one I

revere

even more now

,

knowing not every

one possesses it!!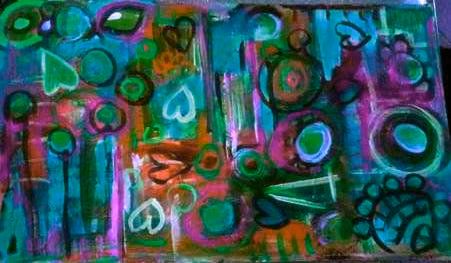 Acrylic background with a digital color change!
So to bloggers who share who they are with a

sense

of authenticity, thank-you for being real! Sharing your creativity, your heart, your though

ts and feelings! I appreciate all of you who have something genuine to share!!
Have you had difficulty sharing who you are, or what you feel with anyone? And why? Do

you ever doubt what you put

out there?
This is my contribution to Paint Party Friday with a big thanks to Kristin and Eva for tenaciously hosting such an amazing party that brings together so many like minded souls!!
P.S. I was not happy with my artwork this week...but I bravely plugged through it anyway... now that it's finished I'm at least glad it's colorful.....just sayin.....some weeks are better creatively than others and thank goodness for digital changes!!